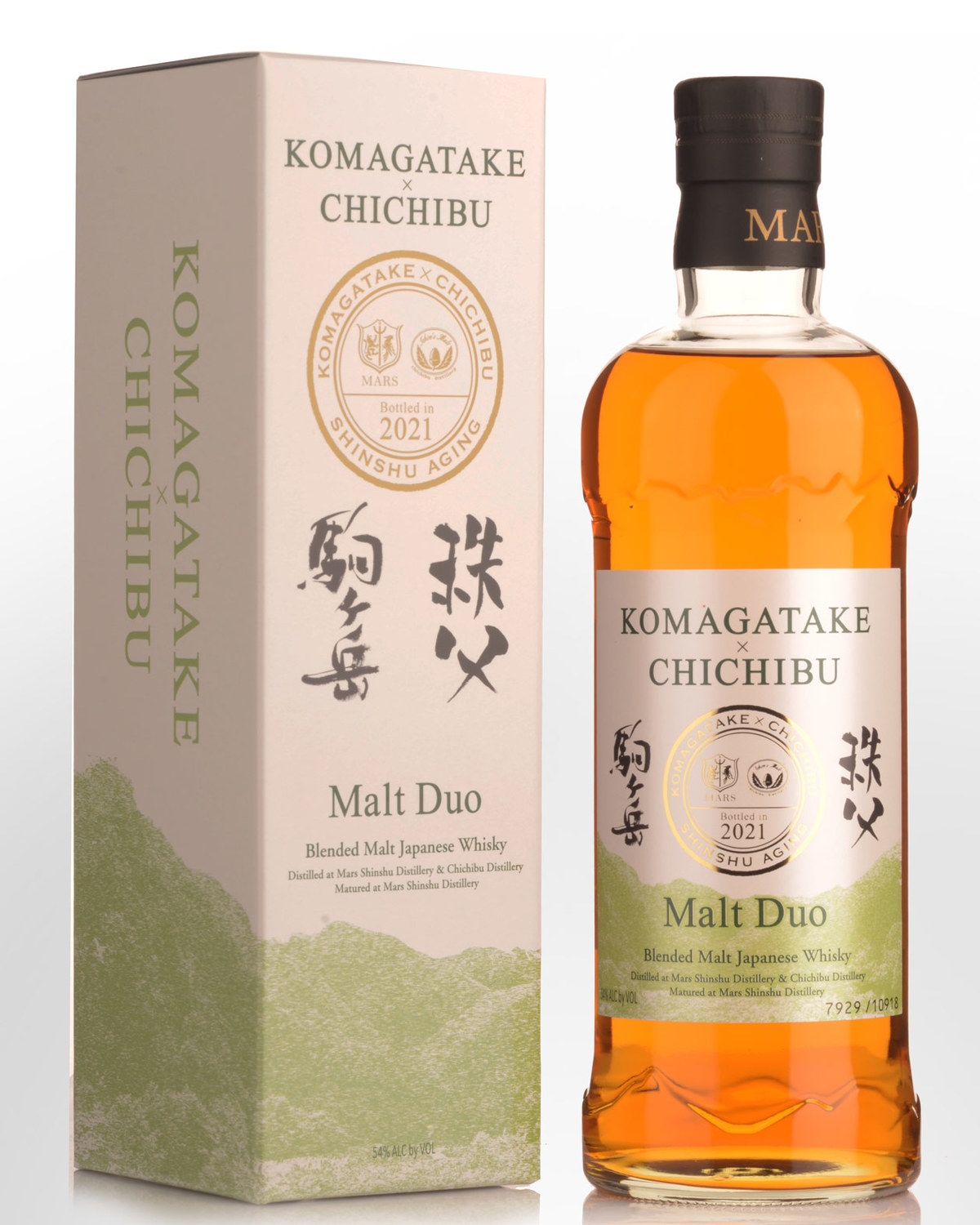 2021 Shinshu Mars Distillery Komagatake x Chichibu Malt Duo Shinshu Aging Blended Malt Japanese Whisky (700ml)
JAPAN
Japanese whisky lovers have been wowed by the latest 'concept whisky' which began six years ago: A blended malt made by exchanging new make from Mars Whisky (Komagatake) and Venture Whisky (Chichibu), with each matured at the other's distilleries. It's the first initiative of its kind in the Japanese whisky industry.
While Mars Shinshu Distillery in Nagano Prefecture is located high in the mountains where the climate is cold, Chinchibu is in the warmer Saitama Prefecture at a lower altitude. Over six years, the whisky's matured in their respective locations, with progress monitored.
"Getting reports on the maturation status from the other distillery was like hearing about my children growing up in a different city," said Mr Kunai, the Director and Master Blender of Mars Whisky. At the end of the maturation process, which involved using various casks such as a Bourbon, American white oak (new) and a Sherry cask, the whisky was then carefully blended, producing complex flavours with multiple expressions.
Honbo Shuzo announced the joint release at the end of April 2021. Both components were distilled in 2015, exchanged, matured at each distillery's warehouse and then vatted. The concept was started in the hope that the exchange of raw spirits, which is a common practice in Scotland, could be realised in Japan. Bottles are already fetching super premium prices on the secondary market (read AU $1400+). 10,918 bottles are on offer globally. Non chill filtered. Very limited allocation. One bottle per customer.