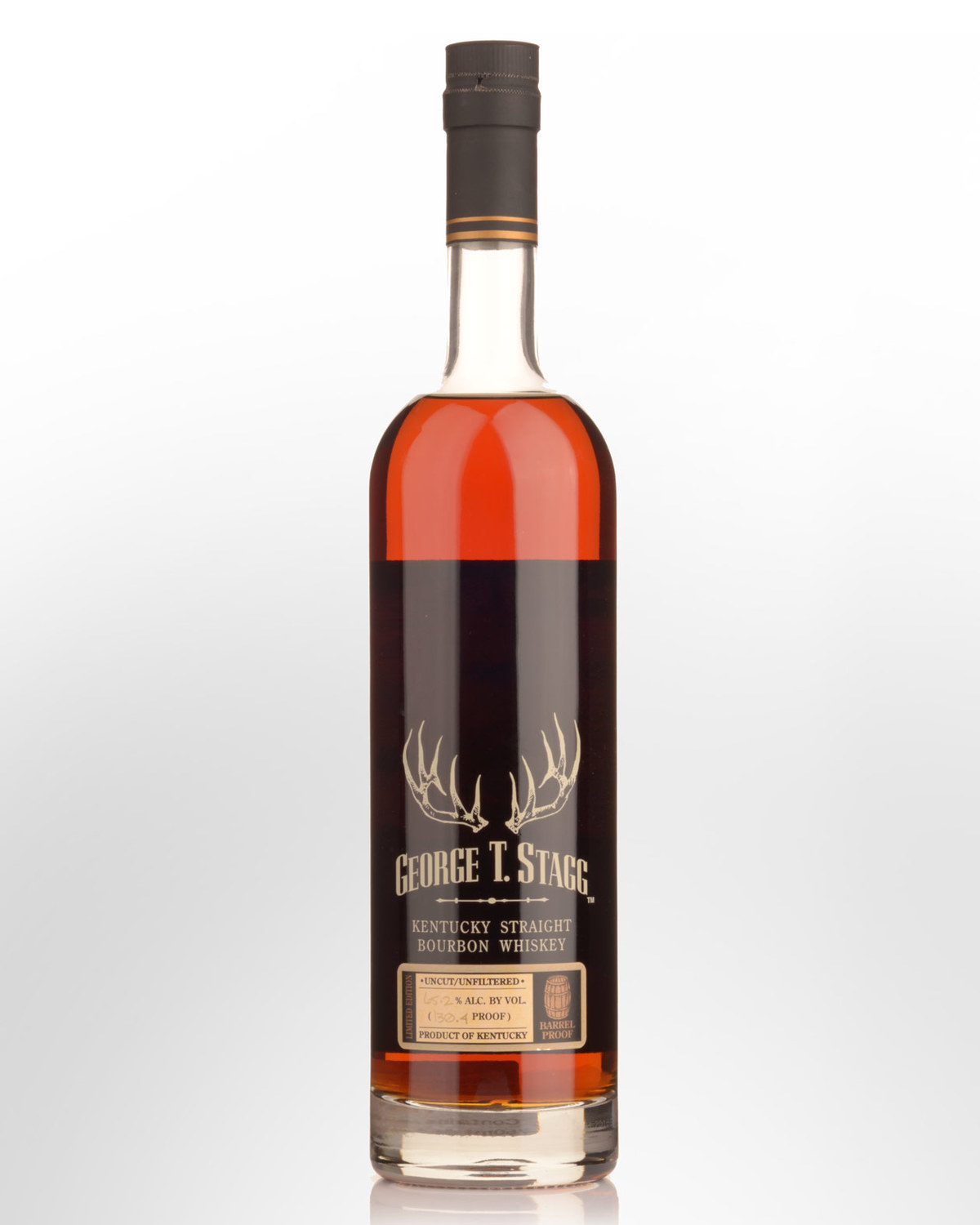 George T. Stagg Barrel Proof 2020 Release 130.4 Proof (65.2%) Straight Bourbon Whiskey (750ml)
Distilled in Spring 2005, the September 2020 (Annual release) was aged 15 Years, 4 Months. 59% of the whiskey was lost to evaporation.
Other reviews... Bakery notes, orange blossom, allspice, dark berries, raspberry preserves, butterscotch, chocolate, leather, and cedar chest integrate superbly on the nose. The show continues on a very full-bodied palate packed with dark fruit, orange slices, brown sugar, almond, cinnamon, and an overlay of allspice. A deliciously thick, viscous finish goes on and on, completing this tour de force with flavors of chocolate-covered marshmallows, cinnamon, more allspice, old leather, tobacco, and polished oak. Reviewed by: David Fleming (Winter 2020) 95 points - whiskyadvocate.com
After dropping to its lowest proof ever in 2019, Stagg returns to its usual 130 proof range. Interestingly, the usual robustness typically associated with Stagg doesn't return with it to the same degree. Out of the gate, its nose is light, requiring extra time and a swirl of the glass to open up. Its palate follows in much the same way, lacking the typical Stagg bearhug that has come to define the brand. Spice is the showcase of the palate, overshadowing its medium-intensity vanilla and leather notes. It's in its finish that the whiskey turns itself around as it grows in complexity and intensity, making for an exceptional finish. Far from being flawed, the 2020 Stagg struggles to reach the amazing heights of years past throughout its entire sip. It's a solid drinker overall that at times is overshadowed by the company's own ever impressive Stagg Jr. and its competition that have stepped up their game, offering comparable and worthy Stagg alternatives.
- breakingbourbon.com