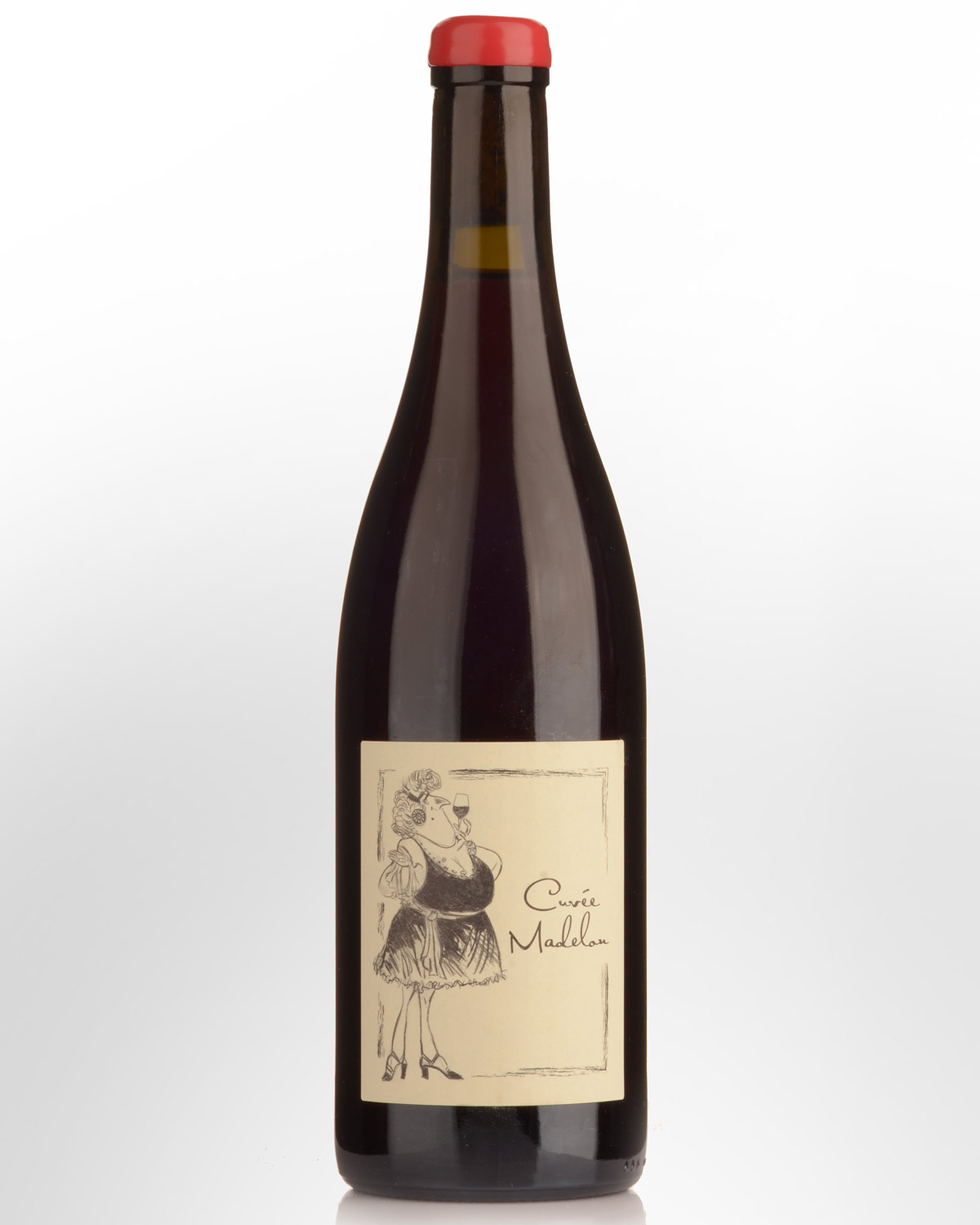 2019 Anne et Jean-Francois Ganevat Cuvee Madelon Vin de France Rouge
La Combe; a tiny hamlet above the village of Rotalier is home to the larger-than-life "Fan Fan" Jean-François Ganevat. Jean-François came back to run the family estate in 1998 after ten years working Burgundy and he combines his passion for the Jura terroir – here ideal for Chardonnay and Pinot Noir - with a staunch defence of Burgundian techniques; low yields and most recently biodynamic methods for which he has now gained Demeter certification.
In addition to the 'Estate' wines there are, since 2013, a group of wines made from grapes purchased from around the region and in others, all are grown by their vigneron friends to their standards, so organic or bio-dynamically farmed and tended. They pay very high prices to get the quality they want. Each of these necogiant wine are made on the property by Jean-François and his small team; from grapes into wine, and have the same Ganevat precision, levity and exquisite texture despite the differing origins of the grapes.
Madelon Rouge is all from the Jura composed of Gamay, Enfarinés (own rooted, 14 years old), and Trousseau. Fermentation occurs in a tronconic wooden vat, semi-carbonic macération with natural yeasts, no punchdowns or pumpovers, not filtered and nothing added.