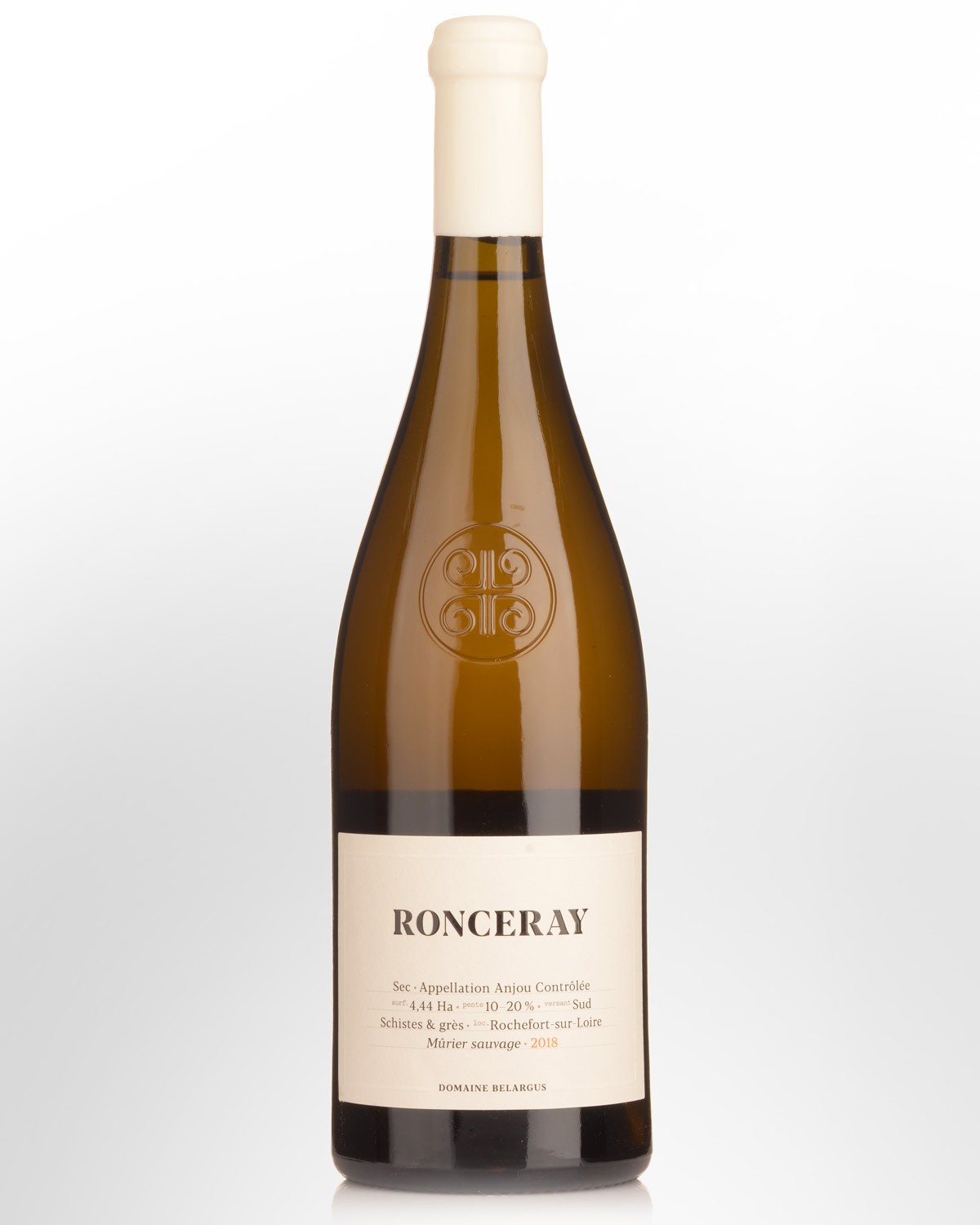 2018 Domaine Belargus Ronceray Anjou
Domaine Belargus is the realisation of a dream by former Parisian investor Ivan Massonnat. While it was his love and respect for Burgundy that ignited his passion for wine, his family connection to Chinon opened his eyes to the potential of Chenin Blanc from the great terroirs of the Loire Valley. A chance encounter with retiring vigneron Jo Pithon lead the pair to meet at the foot of the legendary Coteau des Treilles vineyard one frosty morning, and the fate of each was sealed. Further acquisitions followed, including one quarter of Les Quarts in the historic heart of the Quarts-de-Chaume appellation, along with sites across the river in Savennières. This new estate is 100% dedicated to Chenin Blanc and celebrates the grape's versatility regarding terroirs and wine style. Ivan has installed a young team, and together they are currently converting to biodynamics, with a single-plot approach inspired by Ivan's first love: Burgundy.
Adapting their approach each vintage, the various plots are harvested at their optimum maturity at incredibly low yields of around 25 hectolitres per hectare. Fermentation occurs in barrel using indigenous yeasts, and can last from less than a month to more than a year, depending on each plot and the vintage characteristics. This is one of the most exciting new ventures in France today, and should appease lovers of high quality, terroir specific wines.
This cuvée comes from a blend of all the plots of the Domaine on the Quarts-de-Chaume rump. Its name refers to the abbey of the same name, owner of the Chaume vineyards since the 11th century. A terroir with complex geology, the marriage of schists and pudding sandstone gives this cuvée a sharp minerality and a floral and fruity richness. A fine bitterness, signature of this terroir, brings complexity and length in the mouth.
Other Reviews....
The 2018 Anjou Ronceray assembles all the plots of the Domaine on the Quarts-de-Chaume rump. Its name refers to the abbey of the same name, owner of the Chaume vineyards since the 11th century, reports Ivan Massonat, who stresses the complex geology of the terroir that combines schists and pudding sandstone. The bouquet of the golden-yellow 2018 is noble, perfectly ripe and concentrated in its elegant stone fruit aromas that intermingle with precise and refreshing slate as well as lemony notes. Filigreed, finessed and perfectly round and intense on the palate, this is a gorgeous Chenin with intense fruit, lush fruit concentration, lots of extract, fine tannins but also finesse and balance. Grapefruit bitters on the finish. To me, this is a picture-book Anjou from Rochefort-sur-Loire, and it is characterized by richness, finesse and elegance. Irresistible. 13.5% alcohol. Tasted in June 2021. Drink 2021 - 2050.
94 points
Stephan Reinhardt - Wine Advocate (July 2021)
Ronceray is the most important cuvée of the estate and extends over more than 4ha on clay, schist, sandstone and pudding-stone soils. Pear, spices, flowers, menthol, a mouthfeel of roundness but with remarkable vibrancy on the mid-palate and then a light-footed finish. A fresh, complex Anjou white that has rectitude and precision. Drinking Window 2021 - 2028.
92 points
Yohan Castaing - Decanter
This is a blend from all the parcels on the Butte de Chaume, 4.4 hectares of vines in total, planted on soils marked by schist and sandstone, or probably schiste-gréseux to be more precise. It was bottled in December 2019. Compared to the preceding wines, the two cuvées from Savennières, this displays a slightly richer and broader style on the nose, showing the charged mineral energy of the terroir. The palate continues this theme of energy, shimmering with a floral and quartzy vivacity, and with a focused substance which more than lives up to the breadth suggested aromatically. Charming, fresh and nicely polished, with deliciously confident vigour through the finish of the wine. It has length too.
93 points
Chris Kissack - Winedoctor