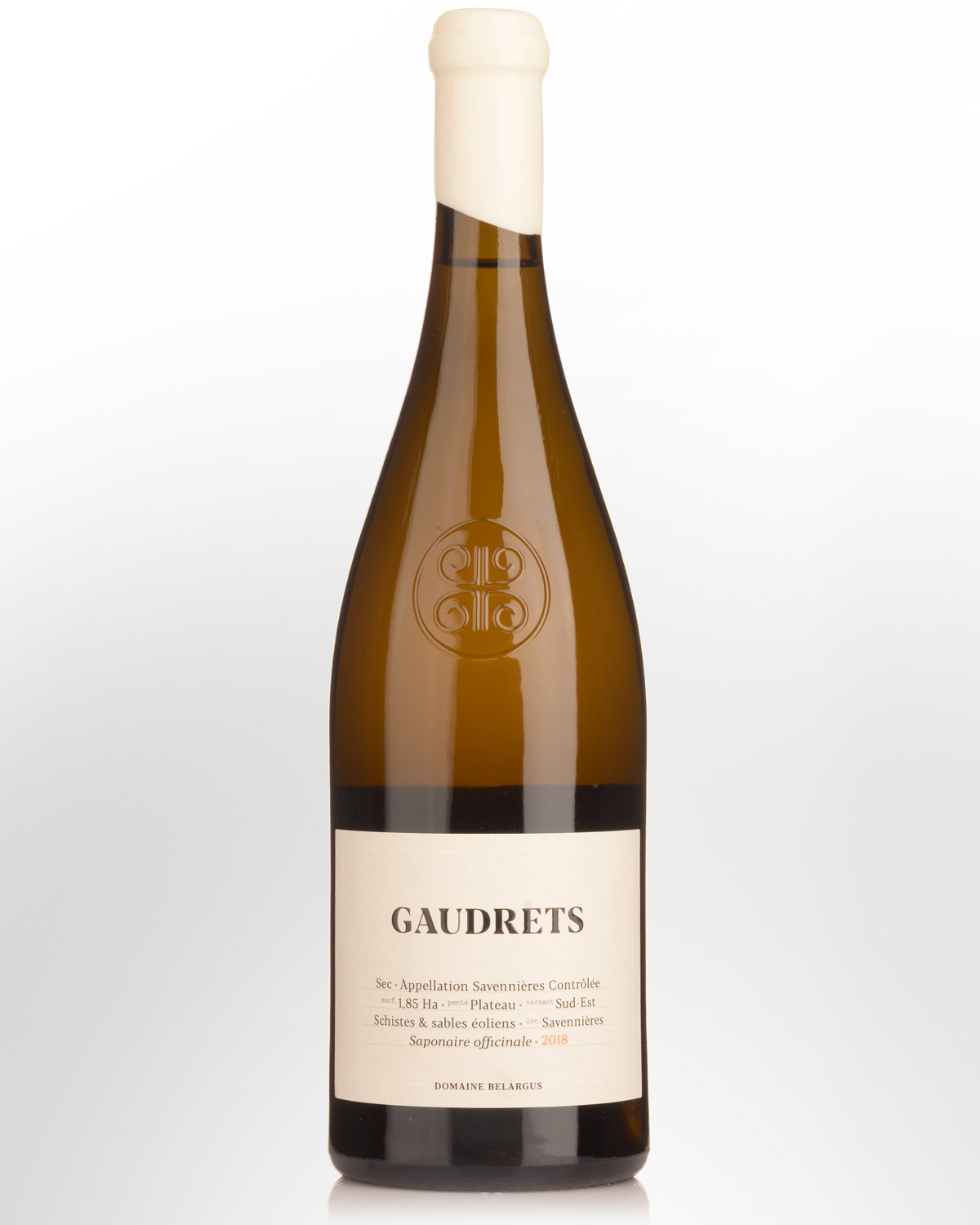 2018 Domaine Belargus Gaudrets Savennieres
Domaine Belargus is the realisation of a dream by former Parisian investor Ivan Massonnat. While it was his love and respect for Burgundy that ignited his passion for wine, his family connection to Chinon opened his eyes to the potential of Chenin Blanc from the great terroirs of the Loire Valley. A chance encounter with retiring vigneron Jo Pithon lead the pair to meet at the foot of the legendary Coteau des Treilles vineyard one frosty morning, and the fate of each was sealed. Further acquisitions followed, including one quarter of Les Quarts in the historic heart of the Quarts-de-Chaume appellation, along with sites across the river in Savennières. This new estate is 100% dedicated to Chenin Blanc and celebrates the grape's versatility regarding terroirs and wine style. Ivan has installed a young team, and together they are currently converting to biodynamics, with a single-plot approach inspired by Ivan's first love: Burgundy.
Adapting their approach each vintage, the various plots are harvested at their optimum maturity at incredibly low yields of around 25 hectolitres per hectare. Fermentation occurs in barrel using indigenous yeasts, and can last from less than a month to more than a year, depending on each plot and the vintage characteristics. This is one of the most exciting new ventures in France today, and should appease lovers of high quality, terroir specific wines.
Coming from a set of plots located high up in the village of Savennières, on a plateau of aeolian sands and deep black schists, the "Gaudrets" cuvée embodies the typical profile of Savennières wines. This cuvée expresses aromas of white flowers and citrus fruits opening onto an enveloping palate, carried by a beautiful acidity and an iodine finish.
Other Reviews....
Coming from several southeast-facing plots located high up the village on a plateau of aeolian sands and deep black schists, the 2018 Savennières Les Gaudrets opens with a clear, bright and lifted, delicately fruity bouquet intermingled with notes of crushed stones, white flowers and citrus fruits. Also, the stony aromas and not the fruity ones intensify with aeration and intermingle with the delicate, rather bright fruit aromas (mirabelles). The enveloping palate is silky, refined and very elegant, less powerful and tannic than the Anjou Noir but carried by a beautiful acidity and refined and balanced, with an intense, iodine and spectacularly long and also tannic-structured finish. This is a delicate and very elegant Savennières that already drinks very well, but it can be aged for up to two decades, maybe longer. Tasted in June 2021. Drink 2024 - 2040.
92 points
Stephan Reinhardt - Wine Advocate (July 2021)
From Anjou. A 1.58 hectare vineyard of chenin blanc. A cult project out of Loire that has the unicorn hunters on high alert.
Scintillating white, afterburners on. Turbo but so sleek. An arrow thrust of incredibly detailed, liquid mineral and savoury funk laden white that burrows into the palate and stains everything in its path forever. Perfume of ozone, citrus, crushed rock, flint, sea spray. Tight, racy, refreshing, that click in the palate. Oh my. Brilliant!
96 points
Mike Bennie - The Wine Front
The Gaudrets cuvée comes from several parcels on the plateau, on sandy soils over black schist. It was bottled after élevage lasting one year in a mix of 400- and 600-litre barrels, and 12-, 20- and 60-hectolitre foudres. The aromatics have a floral appeal, feeling very typical of the more sandy side of Savennières, with notes of honeysuckle and elderflower, underpinned by a light, sandy minerality. This is followed by good focus on the palate, showing a fresh and reductive style, minerally and acid-driven, with a fine grip to it. An attractive wine considering the origins, finessed, allowing the delicacy of the sandy soils to show though, which works well with its well-judged minerally energy. A final dose of sulphites means the level here is 40 mg/l.
92 points
Chris Kissack - Winedoctor