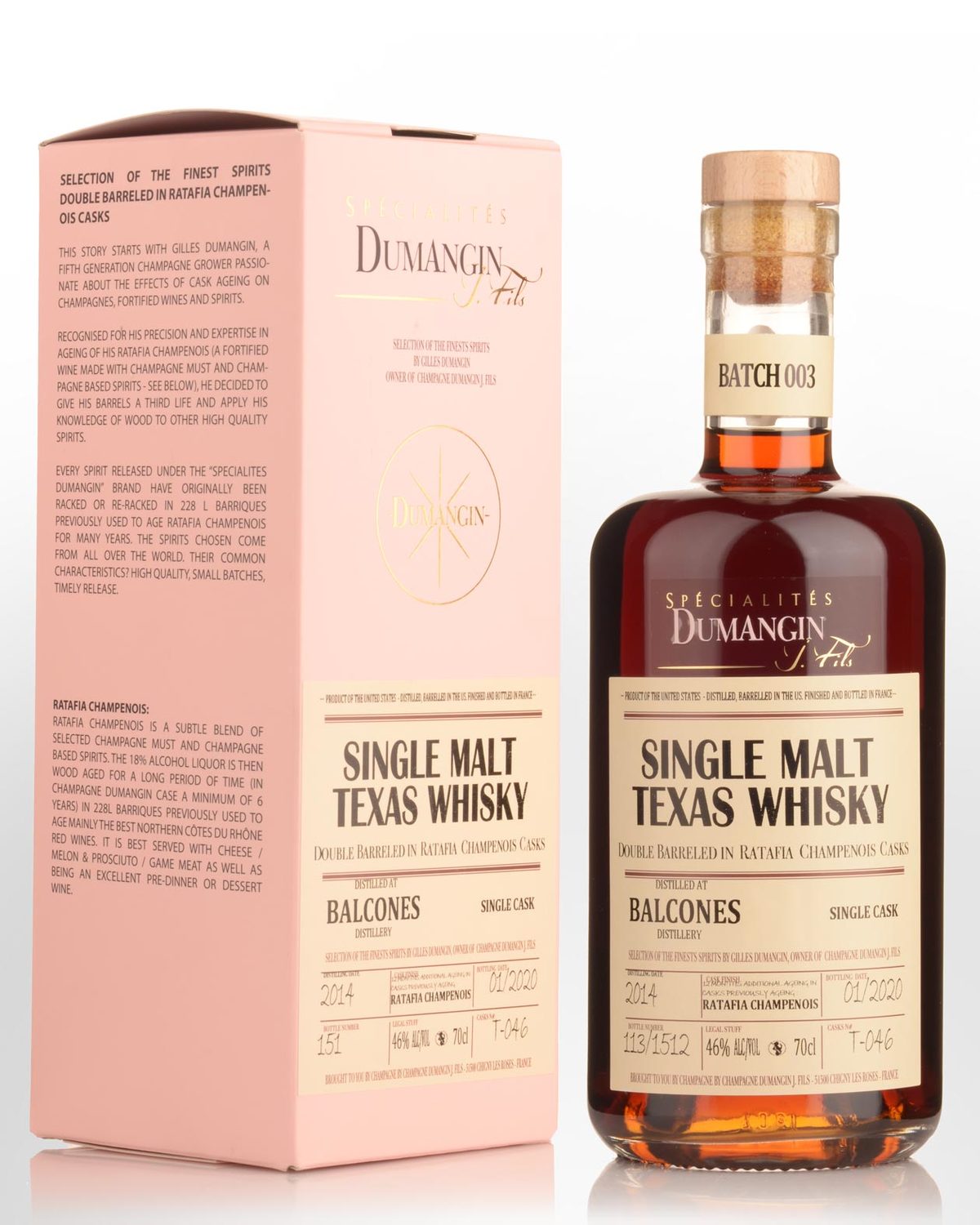 2014 Dumangin Balcones Batch 003 Single Cask 5 Year Old Texas Single Malt Whisky (700ml)
As intense as the climate that helped create it. One of the best American single malts tasted to date.
Tasting note:
Discovered by Gilles Dumangin during one of his sales trips, Balcones is a Single Malt pioneer in the US whiskey scene. Based in Waco, Texas, the region is subject to an extreme climate. During Gilles' August visit, the outside temperature was near 50 degrees celsius. As a result, maturation is dramatically sped up (five years here is like twelve or fifteen in Scotland). After four years in an x Bourbon barrel, twelve months finishing in a Ratafia Champenois cask has added another layer of texture to what is already a hugely flavoursome malt. This deep mahogany coloured whiskey conjures aromas of coffee cake, vanilla bean, cinnamon raisin bread and marmalade. It's superbly poised with the palate adding flavours of coffee bean, dark chocolate and roasted nuts. Oaky astringency balances the middle stages before the finish injects a final, lingering caramel sweetness. Draws comparison with some of Australia's finest.
151 bottles produced. 46% Alc./Vol. Non chill filtered.