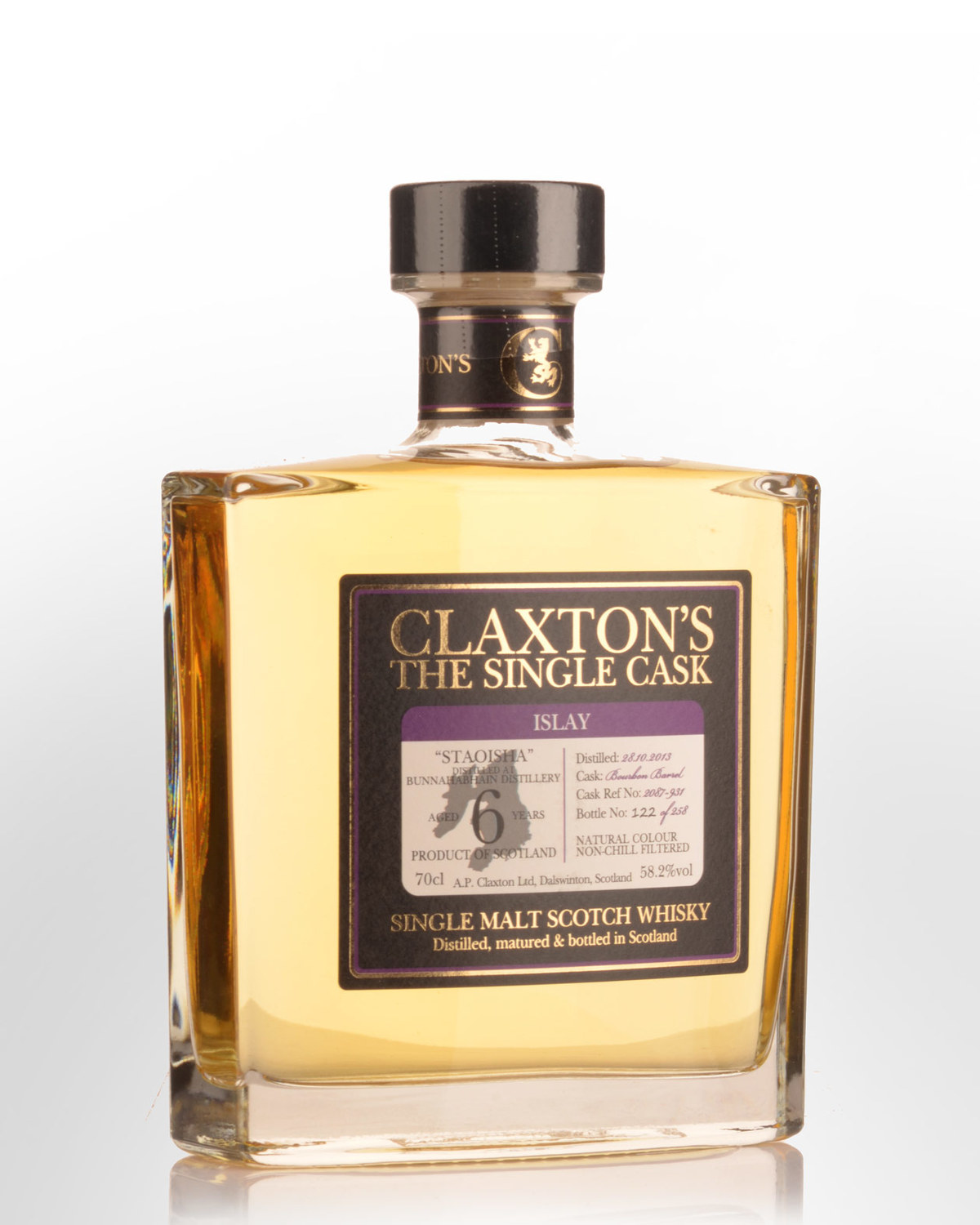 2013 Claxton's The Single Cask Bunnahabhain "Staoisha" 6 Year Old Cask Strength Single Malt Scotch Whisky (700ml)
High phenol Bunnah'. Expect earthy peat and barbequed pineapple.
'Staoisha' is a term used by Bunnhabhain for their heavily peated distillate. The name is derived from Loch Staoisha, lying about three miles southwest of the distillery, and sometimes utilised as an alternative water source. As to when the Gaelic name was introduced as a moniker for Bunnahabhain's external filling contracts isn't known. The term is now being adopted more frequently by young indie expressions. This one's matured in a Bourbon barrel with 258 bottles on offer.
Notes from Claxton's...
Don't be ageist, for a young dram this is absolutely spectacular spirit. A powerful and evocative peat lovers dream. On the nose this dram exhibits an earthy peated smoke with BBQ pineapple. On the palate it gives you banana cake, fresh light herbs and more tropical fruits. Given the high ABV and cask strength this is light and full of flavour with a finish that is long and lingering with salty maritime Islay notes. Picture a charcoal BBQ on a tropical beach with a salty breeze wafting the flames whilst drinking a cocktail all rolled into one dram. Refreshing and satisfying.
Non chill filtered. 58.2% Alc./Vol.