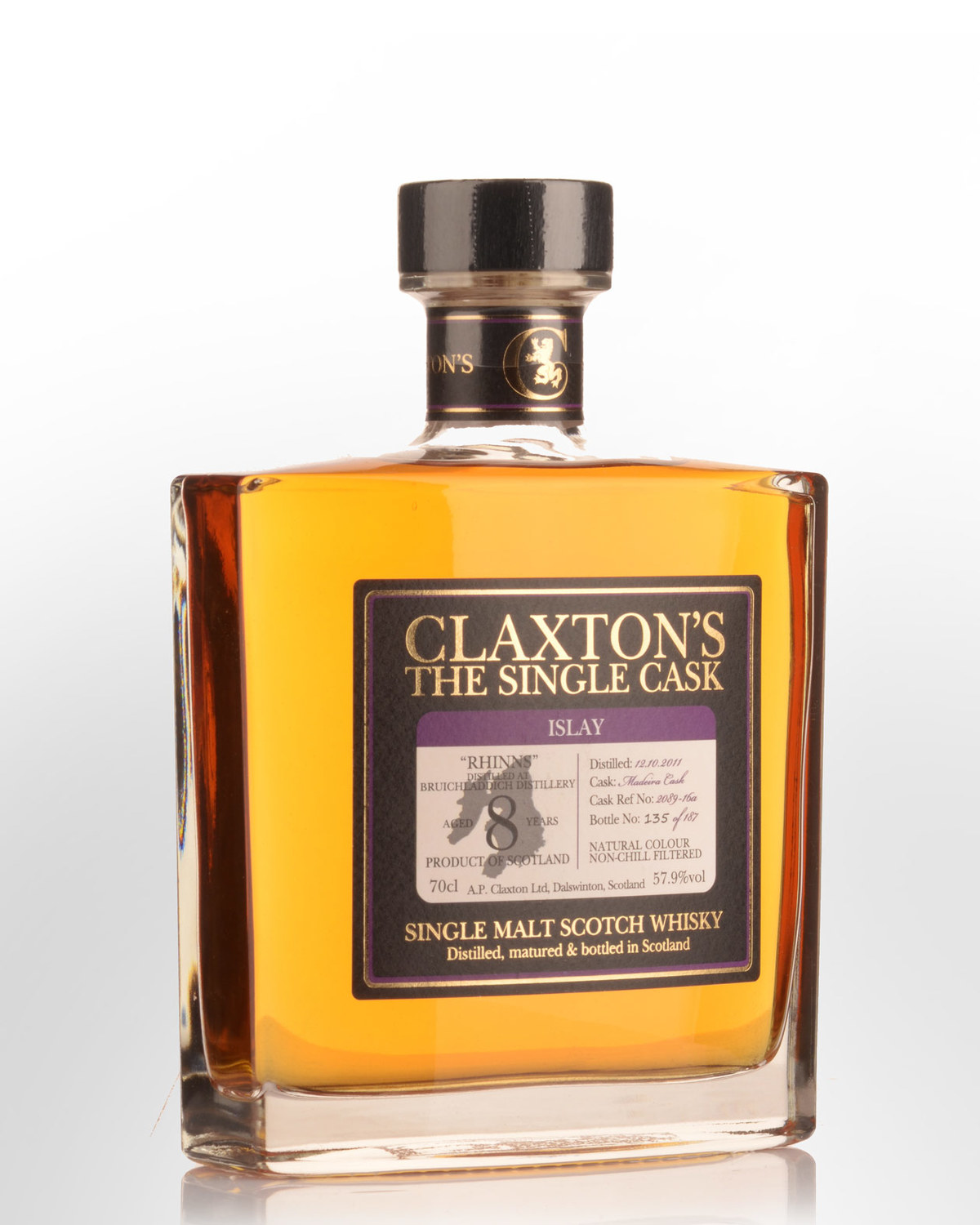 2011 Claxton's The Single Cask Bruichladdich "Rhinns" 8 Year Old Cask Strength Single Malt Scotch Whisky (700ml)
Heavily peated 'Laddie with a Madeira twist.
"Rhinns" is actually another name Bruichladdich use for a version of their heavily peated distillate, typically around 30PPM. It was named after Rhinns of Islay Lighthouse, built by Robert Stevenson in 1825. Claxtons have bottled this from a Madeira cask yielding 187 bottles.
Notes from Claxton's...
A relatively new spirit profile from the guys at Bruichladdich. Such a huge following and reputation that never fails to deliver. This cask is no exception. One of my personal favourites of this year's release a heavily peated malt matured in a really interesting Madeira cask giving a unique and innovative flavour you are unlikely to experience elsewhere. Heavily peated on the nose but of the wet mossy type rather than the medicinal style peat you come to expect from Islay and full of grassy heathland notes. On then palate this delivers plenty of peaty punch but at just the right level with a honey and caramel undertone and sweetness that comes through from then madeira wine cask with a little zip of sherbet. A long peaty finish that lingers right across the tongue like the smoky smell from damp logs on the fire. Powerful and evocative this dram really packs a punch and a brilliant example of peated Bruichladdich.
Non chill filtered. 57.9% Alc./Vol.