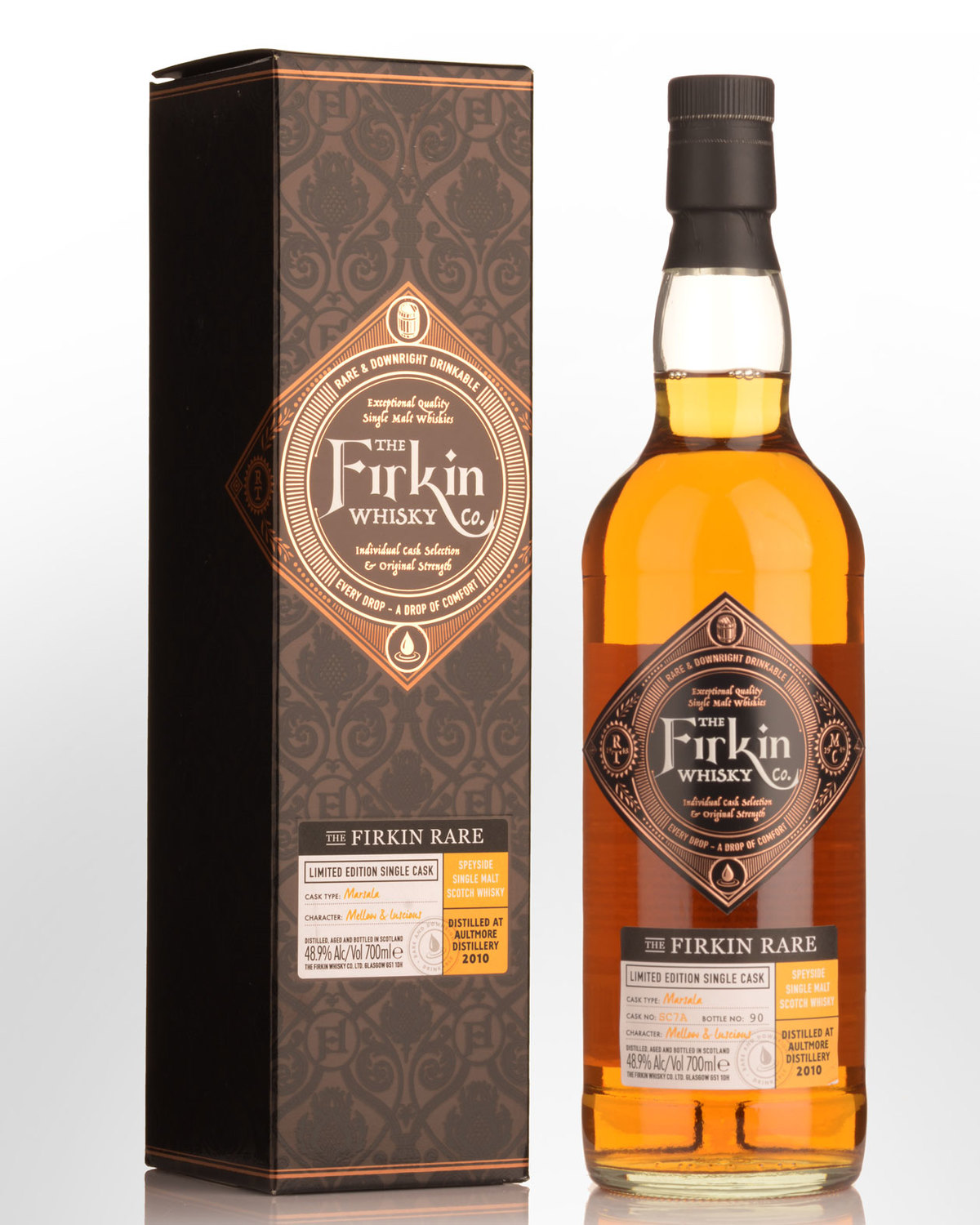 2010 The Firkin Whisky Co. Firkin Rare Aultmore 10 Year Old Marsala Cask Single Malt Scotch Whisky (700ml)
Speyside, Highlands,
SCOTLAND
When it was found that the cask was leaking badly, Firkin's bottled this as matter of urgency - ready or not. As you could imagine, the out-turn was pitiful. A follow up to Firkin's Aultmore Tawny release, this Marsala cask packs in the flavour with loads of rich malt enveloped in a layer of kitchen spices, dried fruits and Marsala-soaked oak. 48.9% Alc./Vol.
Alexander Edward founded Aultmore in 1895 and was one of the pioneer distillers of his generation. Born into a family of distillers (his father ran Benrinnes), fog and low mist frequently cloak Aultmore, hence the site was once a centre for illicit distilling. Nowadays, most output is devoted to Dewers blended whisky, though official age statements are now on the market.