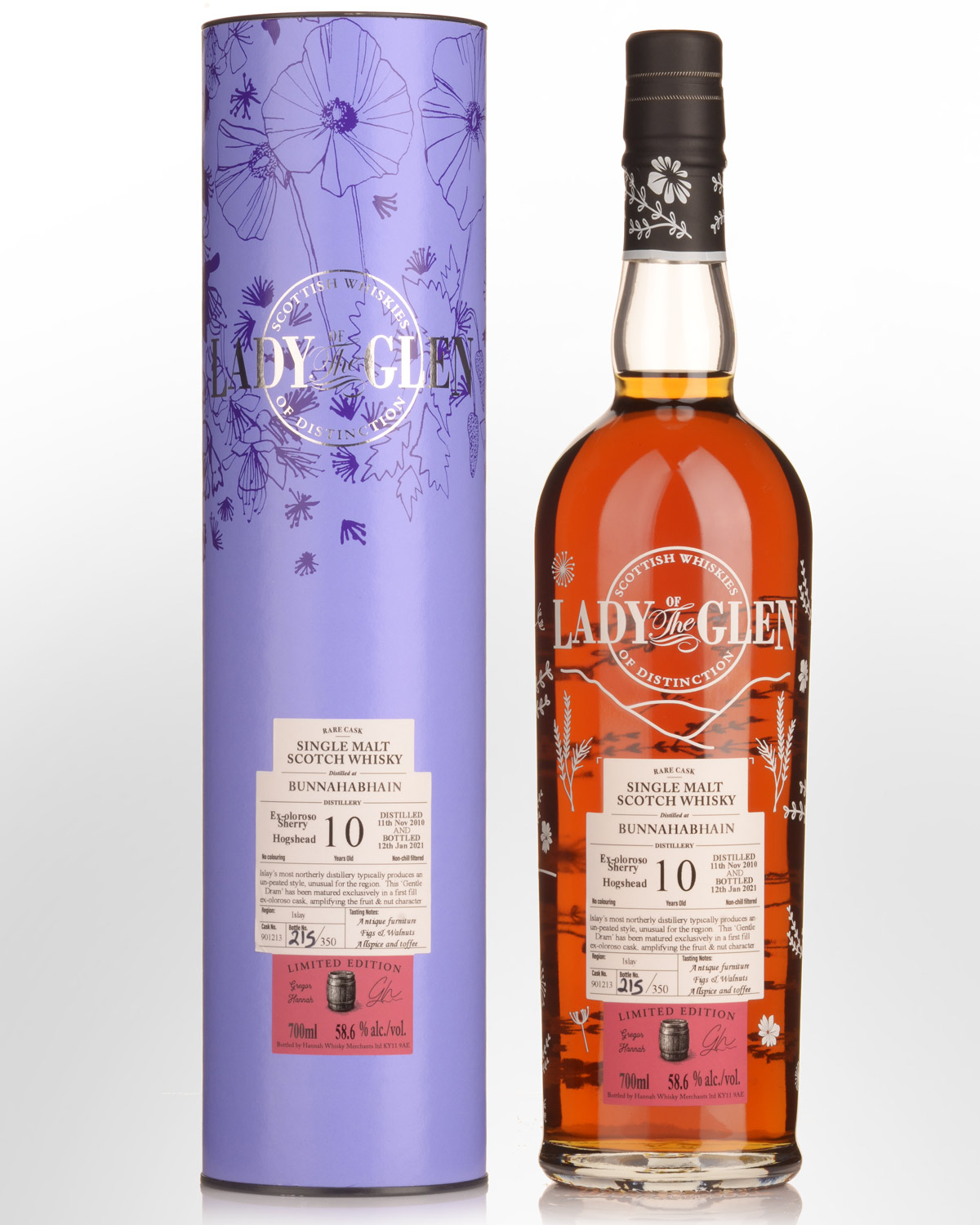 2010 Lady of the Glen Bunnahabhain Single Cask #901213 10 Year Old Cask Strength Single Malt Scotch Whisky (700ml)
Tasting note: Islay's most northerly distillery typically produces an un-peated style, unusual for the region, hence its moniker the 'Gentle Dram'. Fully matured in a first fill ex-oloroso cask, going by the way Bunnah' in Sherry sells, it's clear there's a good following for this style. It's eye catching to begin with, showing precocious colour. The aroma is moderately sulphury, then peppery, nutty (walnuts / hazelnuts) with a touch of dried fig or orange peel in tow. 3-4 minutes air contact sweetens the aroma adding tea biscuits and cocoa. Tasted straight, this is very intense and tongue nipping with a sulphury edge. Takes plenty of water but remains a feather-weight in terms "Olorosoness" with a beefy, youthful mid-palate followed by bitter chocolate and faintly nutty sherry in the fade. Give it time to show its best. 58.6% Alc./Vol. Non chill filtered. 350 bottles.
Notes from the bottlers... Antique furniture, Figs & Walnuts and allspice and toffee.