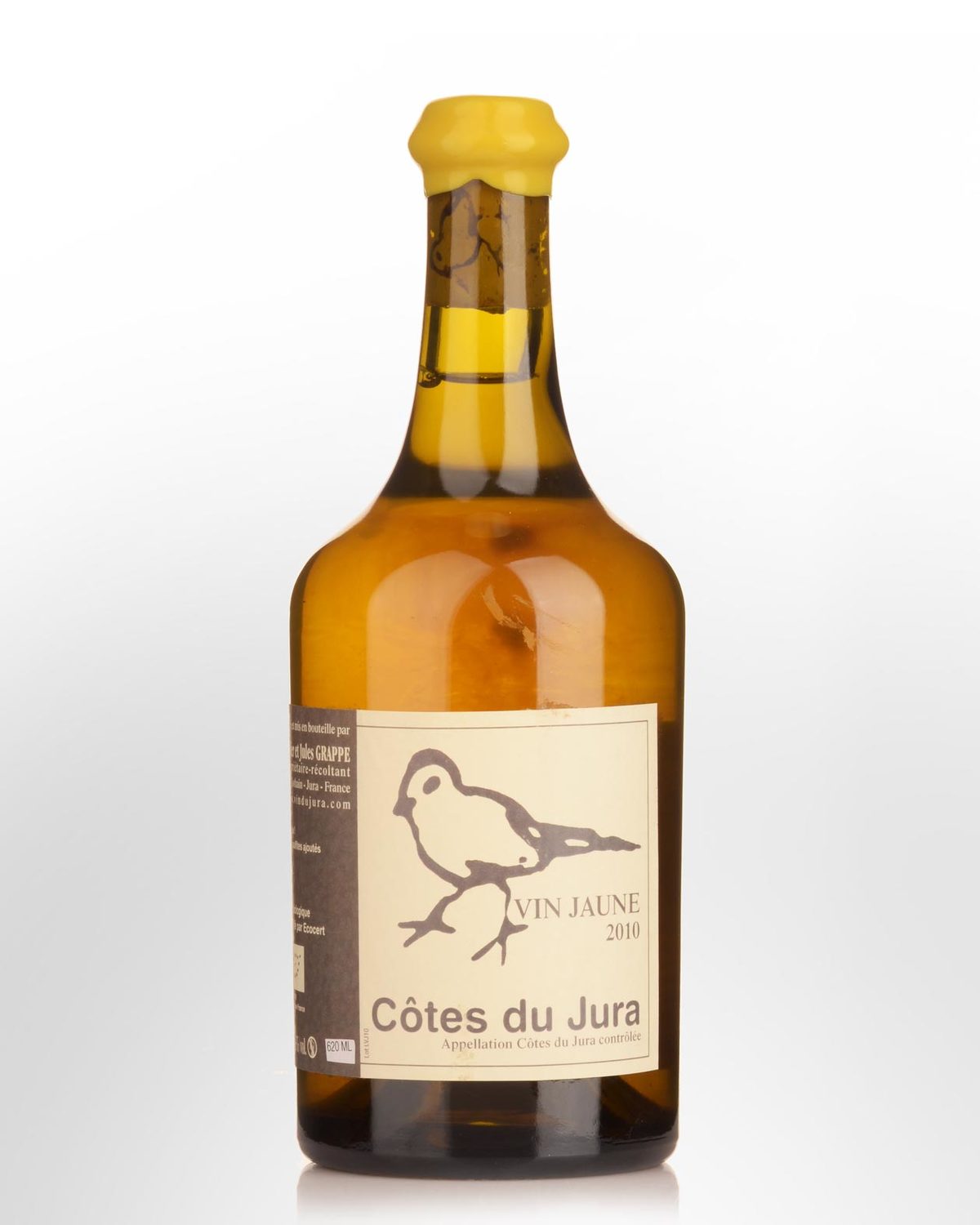 2010 Didier Grappe Vin Jaune (620ml)
Didier Grappe completed his studies at the viticulture wine school in Beaune, Burgundy in 2001, and in 2007 his domain was certified organic by Ecocert. Situated in Saint-Lothain within the Côtes-du-Jura appellation, Domaine Didier Grappe farms 3.5 hectares of local varietals across three separate parcels around the village—Champs Rouge, Novelin, and Longefin. Half a hectare is planted with the red varietals (Pinot Noir, Poulsard, and Trousseau), with three hectares dedicated to Chardonnay and Savagnin. These are rooted in grey and red marl soils, which he tends to with the utmost respect. No chemical treatments are used in the vineyard, and his winemaking involves no cultured yeasts or tannins, and is void of chaptalisation, acidification, filtering, and fining. "Grapes only", as he would say.
Vin Jaune is emblematic of the Jura region, and is made from 100% Savagnin that thrives in the hills of blue and grey marls from the lias (Jurassic) and the earlier trias (Mesozoic) eras. All harvesting is done by hand, and following vinification the wines spends 6 years maturing in barrel with no topping up. This allows a layer of flor to form on top of the wine, and gives the final wine its unique walnut and saline flavours.