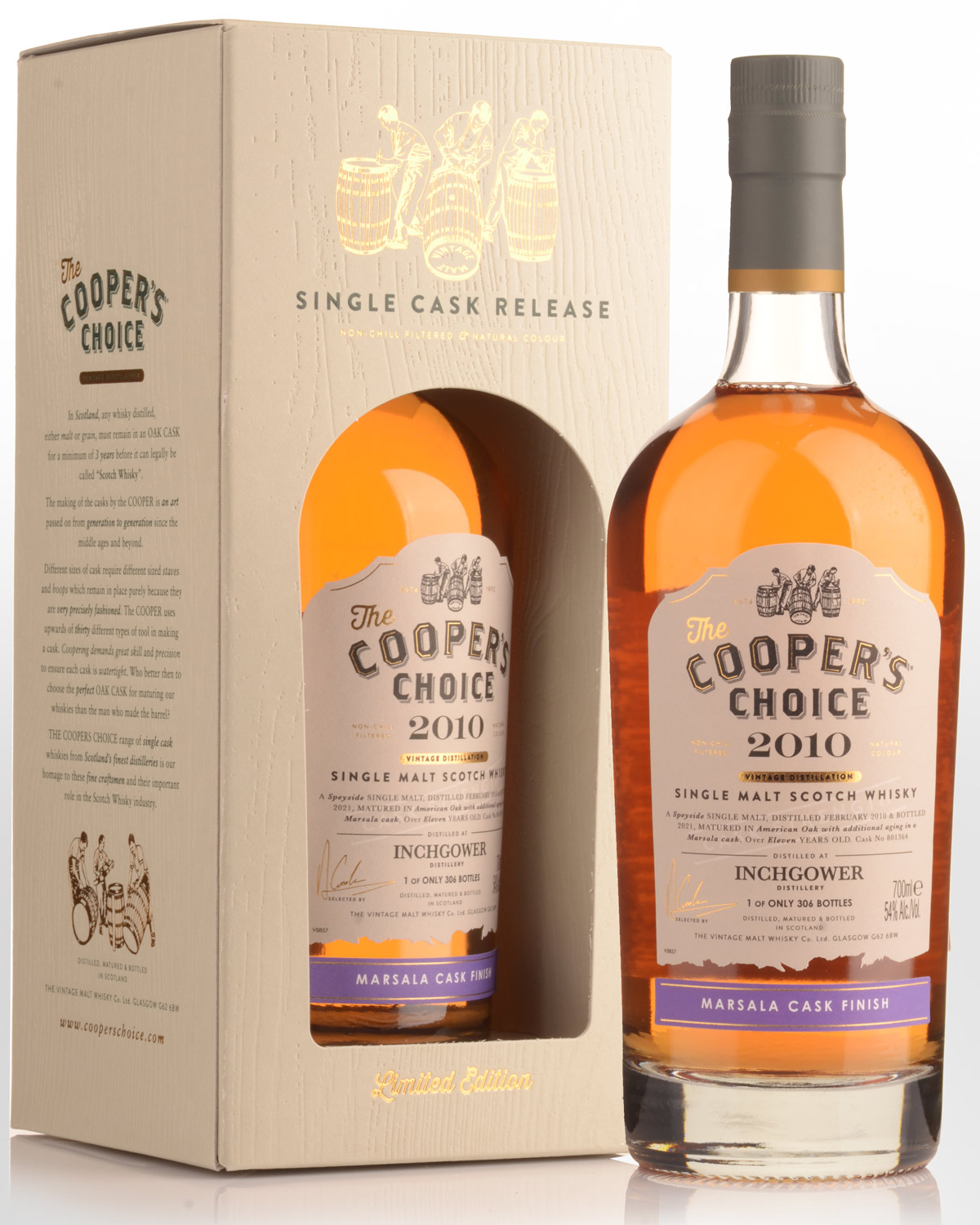 2010 Cooper's Choice Inchgower 11 Year Old Cask Strength Single Malt Scotch Whisky (700ml)
Speyside, Highlands,
SCOTLAND
Tasting note: Initially a citrussy / coastal character to the slightly restrained nose, richening up with spiced pears and subtle whiffs of brine. Quite textural, as all good Inchgowers are. Slightly waxy too. The fruity-coastal balance is right, all it needs is more age to settle the spices and better integrate. As it is, an impressive and tangy young expression proving the high quality and complexity of the distillate. The finish in an ex-Marsala cask. 54% Alc./Vol. Non chill filtered. 306 bottles.
Notes from the bottlers... The touch of coastal salinity works brilliantly with dark stewed fruit character, such as in this gem. Expect a complex nose of sweet fruits, ginger and spice. The palate initially shows heightened stewed fruits and boiled lollies, however as these flavours dissipate there is building caramel, spice and salt. Delicious.