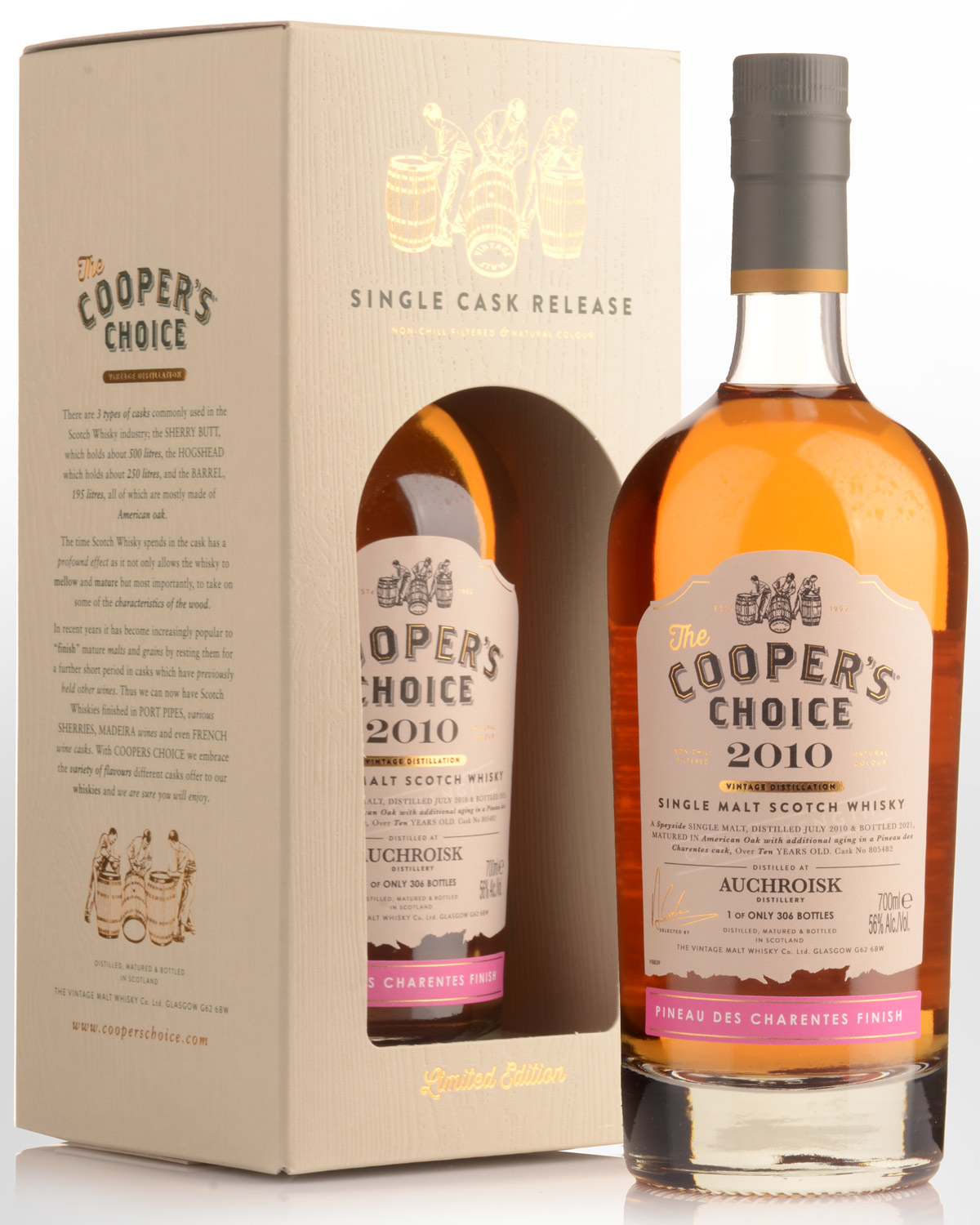 2010 Cooper's Choice Auchroisk 10 Year Old Cask Strength Single Malt Scotch Whisky (700ml)
Speyside, Highlands,
SCOTLAND
Tasting note: [15ml sample] American oak cask matured prior to a finish in a Pineau Des Charentes cask (a fortified grape aperitif made in Cognac). Passed the fumey alcohol, a pleasing integration on the nose where the fresh grape qualities of the finishing cask are evident but not overdone. Also incredibly relaxed for the ABV. Overall, a mouthwatering arrangement of lightly honeyed fruits and cereals that really works. Spices gain momentum at the finish. 56% Alc./Vol. Non chill filtered. 306 bottles.
Notes from the bottlers... Expect a fragrant and fruity (red fruits) nose. The Palate is mouthcoating and sweet with bright red summer fruits and touches of spice. The finish has good length with spice and fruit.