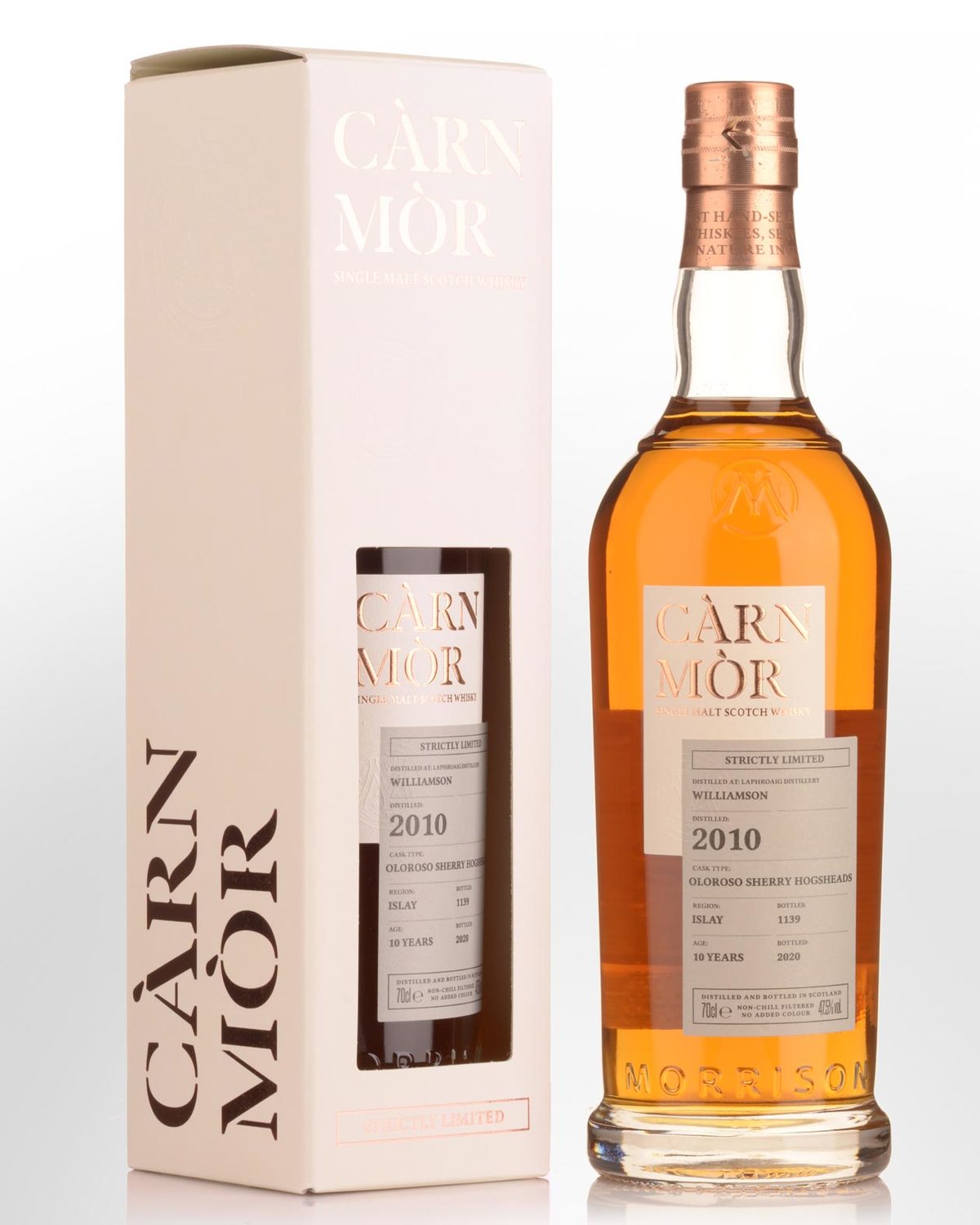 2010 Carn Mor Strictly Limited Williamson (Distilled at Laphroaig) 10 Year Old Single Malt Scotch Whisky (700ml)
Limited to one bottle per customer.
If you're a little confused, yes, this is Laphroaig, only it's labelled under its other name. Islay icon, Bessie Williamson was the first female distillery manager at Laphroaig, and the first woman to own and run a Scotch whisky distillery in the 20th century. We can only assume that the Williamson name is been adopted by independents in order to differentiate their product from the 'lesser' and now ubiquitous 'supermarket' Laphroaigs. Carn Mor have bottled theirs after ten years in Oloroso Sherry Hogsheads. We have a very small allocation from the outturn of 1139 bottles. 47.5% Alc./Vol. Non chill filtered.
Other reviews... On the nose: a sweet peat that isn't bogged down in decaying matter. Instead, it is light and allows a fruity aspect to come through. There are the coastal elements as well w and a with salt and driftwood nicely balance. Sooty as well combined with some plain flour and brief TCP note that underlines this is Laphroaig. Toasted pine nuts, saline, hemp and unscrubbed white button mushrooms. No need for water at this strength. In the mouth: oily, salty and peaty with just the right amount of strength behind it. Again, this is a coastal setting with seaweed, old rope and white pepper. Some saline, Lapsang souchong, driftwood, dying embers, rusty in parts and some brine. The finish is all about the salty peat with some pine needles. - malt-review.com