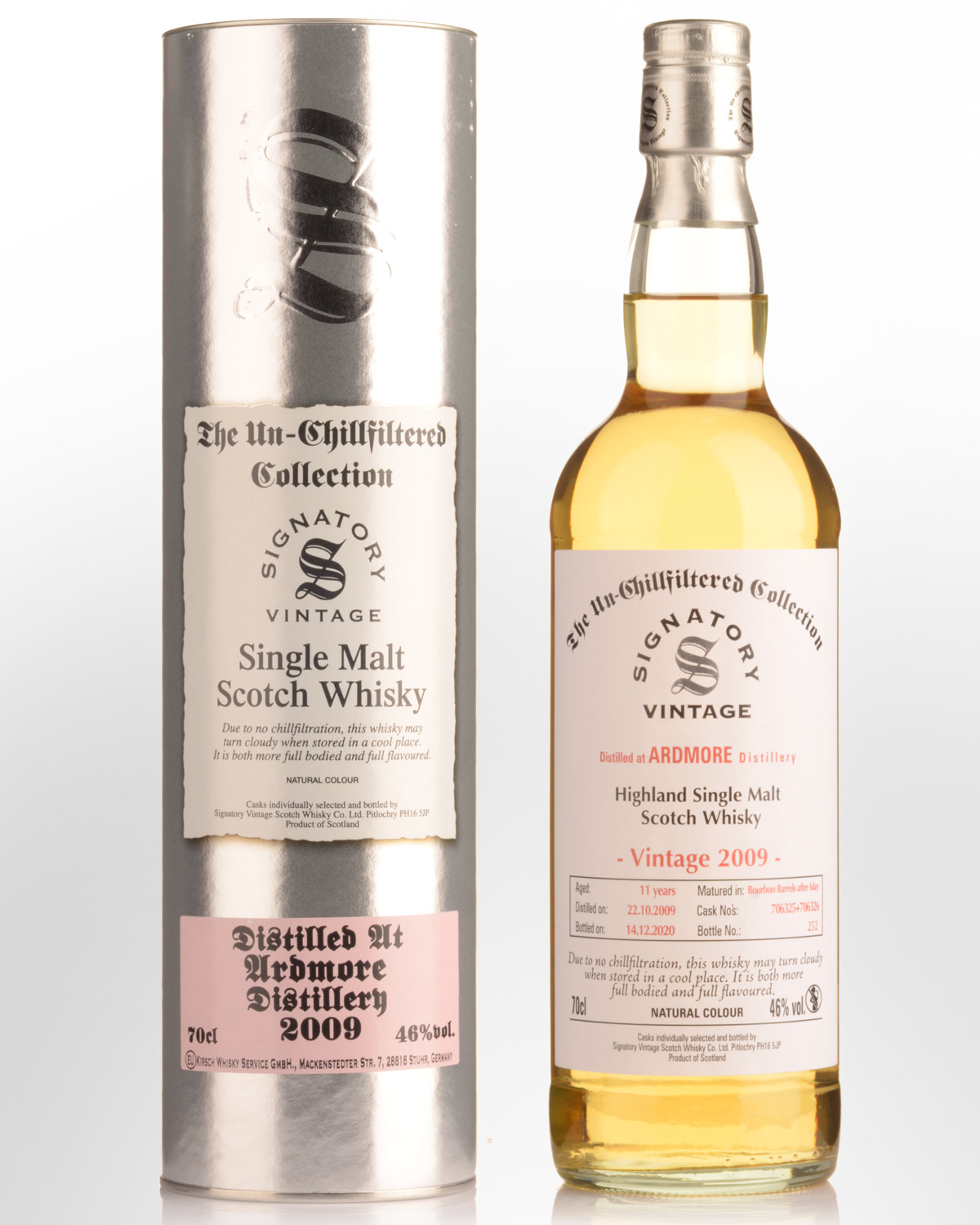 2009 Signatory Vintage The Un-Chillfiltered Collection Ardmore 11 Year Old Single Malt Scotch Whisky (700ml)
An Ardmore matured in two ex Bourbon barrels which had previously been used to mature peated Islay whisky. Was the Ardmore itself distilled from peated barley? Almost certainly, as Ardmore's signature is as a peated Highlander (it's only recently that they've released an unpeated variant, 'Ardlair').
Ardmore's peatiness is generally described as a wood smokiness rather than an Islayesque peat. Interestingly, the stills were originally direct fired, which contributed some attractive toasty notes to the whisky. According to scotchwhisky.com, "...the fires which once raged under the stills added a heavy, mid-palate weight, as did the downward facing lyne arms. When the fires came out, the distillery team spent seven months creating new steam coils with kinks in them to replicate the 'hot spots' in the stills which had contributed this flavour". 46% Alc./Vol. Non chill filtered.