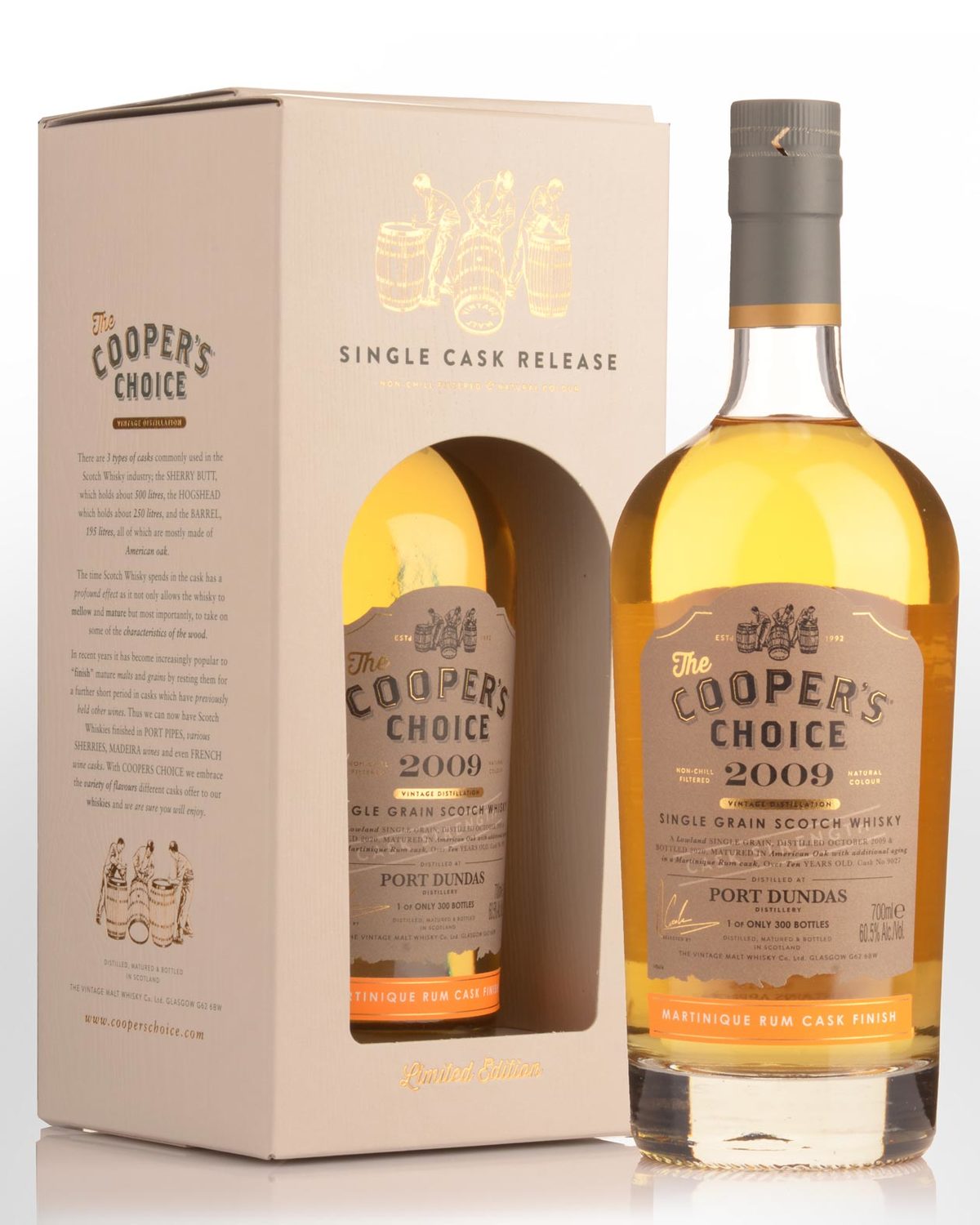 2009 Cooper's Choice Port Dundas 10 Year Old Cask Strength Single Grain Scotch Whisky (700ml)
Normally Port Dundas comes to market at 20 years plus. Young but very, very affordable, this is another opportunity to experience Port Dundas on a limited budget. Although it closed its doors in 2010, indies continue to release glimpses into the glorious past of one of Scotland's most respected and historic grain distilleries. The last time we tasted one at twelve years of age, it was a fabulous cask strength bottling from 'North Star'. This Cooper's Choice edition comes with a Caribbean twist: initially matured in Bourbon barrels, it was finished in a Martinique Rum Cask before bottling at a whopping 60.5%. The fruitiness of the rum should really complement the distillery style here. 300 bottles from the out-turn, also one of the last distillates Port Dundas turned out before closing for good. Non chill filtered.
Notes from the bottlers... Nose: Fresh and vibrant. Vanilla and coconut with exotic fruits. Palate: Almonds and citrus. Overripe bananas with more vanilla and spice.