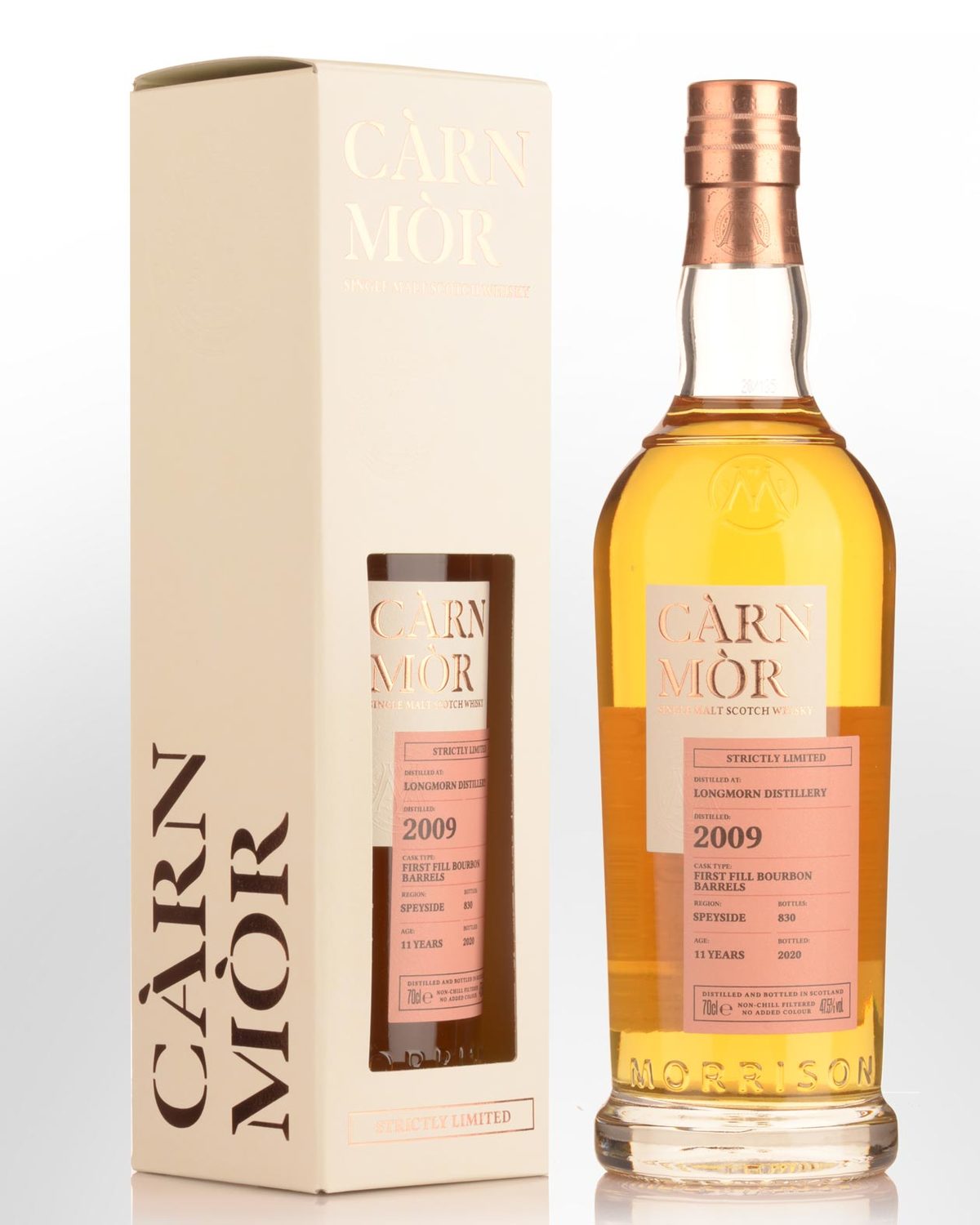 2009 Carn Mor Strictly Limited Longmorn 11 Year Old Single Malt Scotch Whisky (700ml)
Speyside, Highlands,
SCOTLAND
Tasting note: [15ml sample] Now developing a cult following in Japan, Longmorn from first fill Bourbon barrels is usually Longmorn at its best. Pure almost floral aromas of ripe red apples, gobstopper and vanilla follow through in a medium-bodied malt with juicy poached fruit flavours and a delicately honeyed edge. Impressive length and balance. Minimal water tames the spices. Lovely young Longmorn. 830 bottles. Non chill filtered. 47.5%Alc./Vol.
Other reviews... Colour: white gold. On the nose: fresh vanilla, an engaging and light presence. Plenty of apple notes and candy floss with sherbet and a bit of fizz and pop to proceedings. A lemon sponge cake, green olives, mint chocolate leaf and some melon. I didn't feel this one needed any water. In the mouth: a resinous texture that is satisfying. More green apples, spent tea leaves, vanilla and a twist of lime. White chocolate underlines the sweet aspect and vanilla with fennel, orange and grapefruit rounding off a classic Speyside experience. - malt-review.com