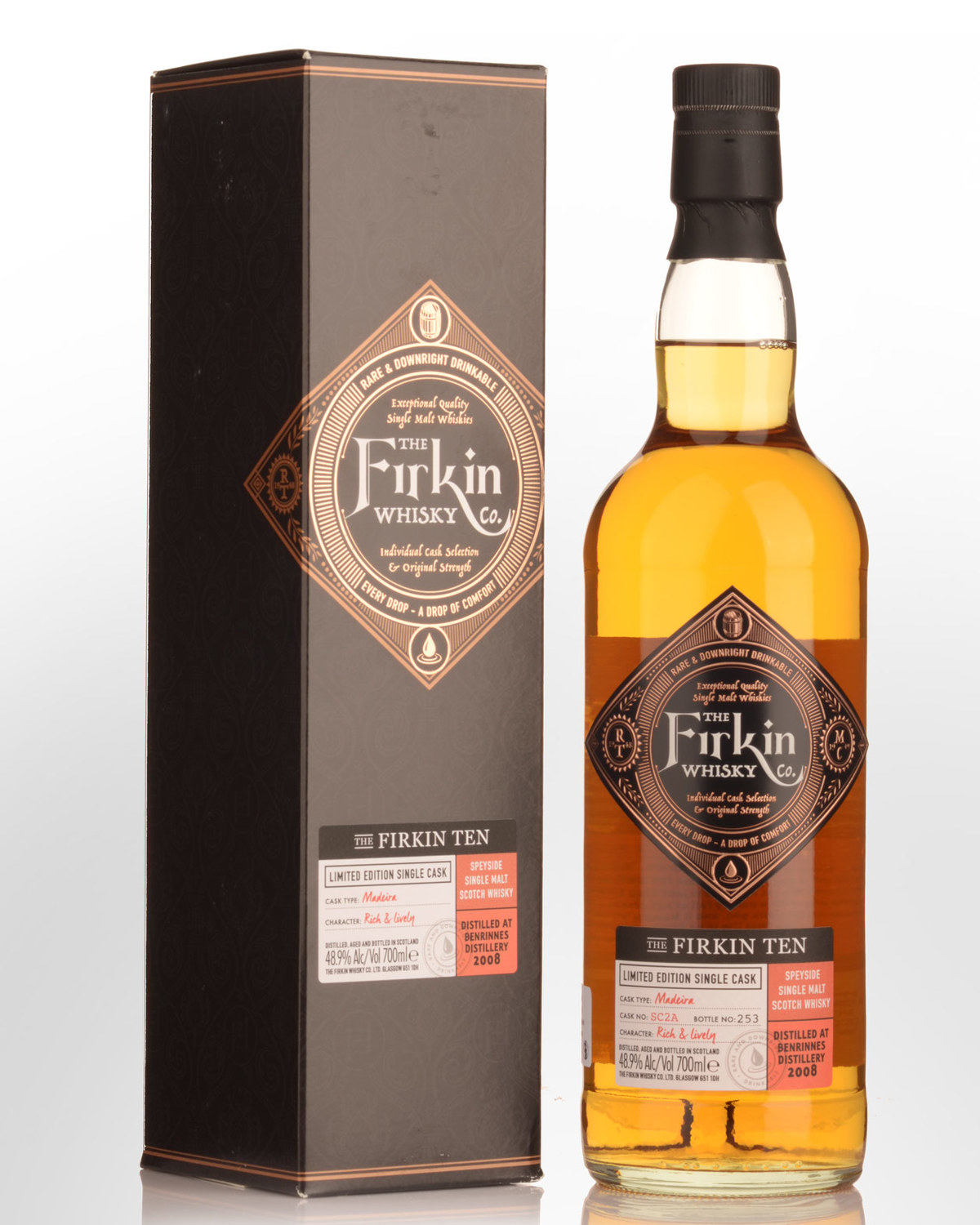 2008 The Firkin Whisky Co. Firkin Ten Benrinnes 12 Year Old Madeira Cask Single Malt Scotch Whisky (700ml)
Speyside, Highlands,
SCOTLAND
Tasting note: Another distillery known for its weighty distillate and "meaty mouthfeel". Firkin's custom made French and American oak Madeira cask adds a lovely honeyed-ovaltine tone to the bouquet which also offers hints of straw bale and fruit pastries. Full and malty in the mouth before more spice and drying oak enter. At the finish, a mild astringency and a slightly grassy / gristy character is remedied by a splash of water. Benrinnes finally abandoned triple distillation in favour of double distillation in 2007, so this run is from the 'new' period. 48.9% Alc./Vol. 305 bottles.