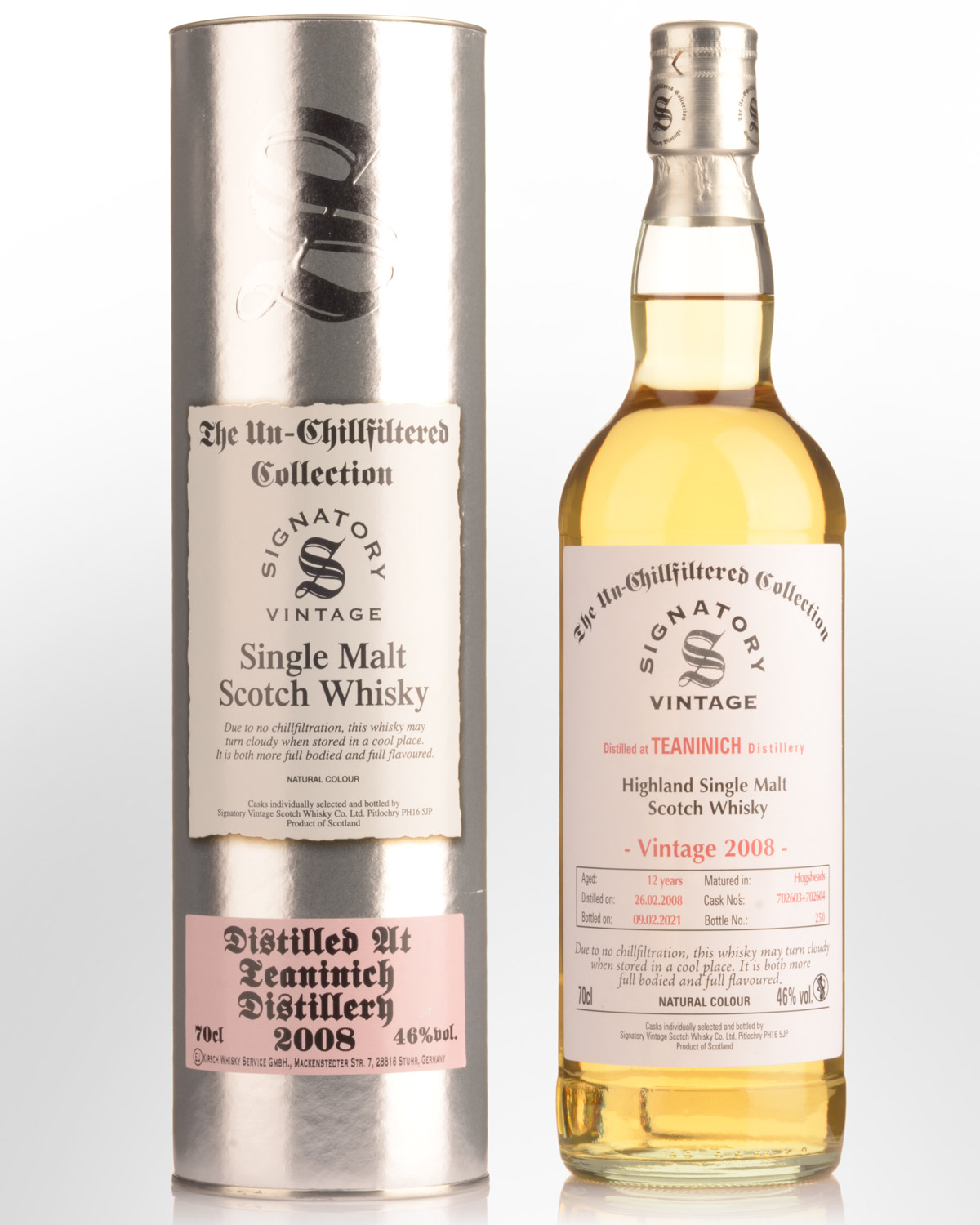 2008 Signatory Vintage The Un-Chillfiltered Collection Teaninich 12 Year Old Single Malt Scotch Whisky (700ml)
Speyside, Highlands,
SCOTLAND
A great opportunity to try middle-aged Teaninich in a non chill filtered, 46% ABV bottling. Teaninich is actually one of the largest distilleries in Scotland, but its whiskies are almost exclusively used in blending. The style is usually fruity and textural.