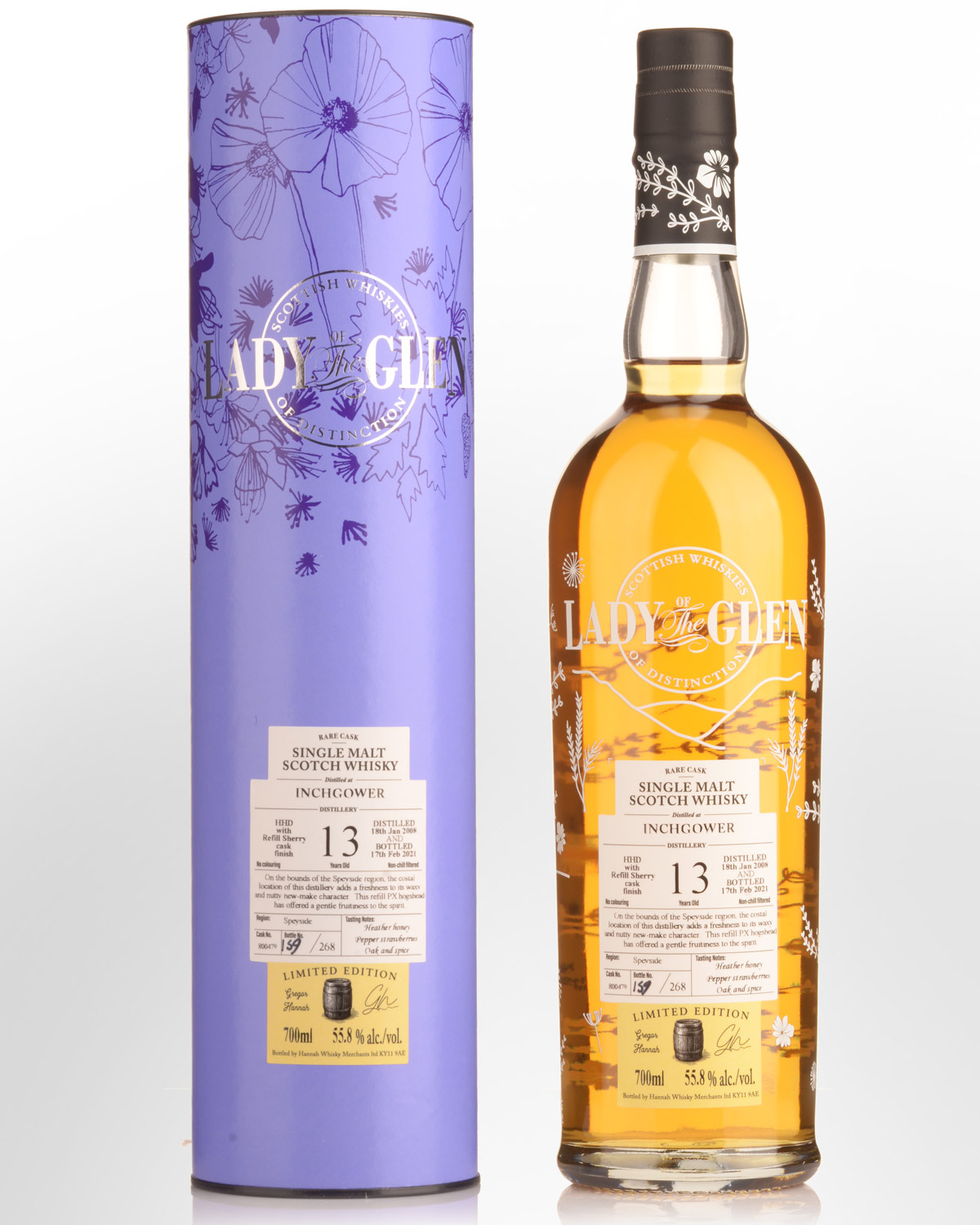 2008 Lady of the Glen Inchgower Single Cask #800479 13 Year Old Cask Strength Single Malt Scotch Whisky (700ml)
Speyside, Highlands,
SCOTLAND
Tasting note: Although within the Speyside region, Gregor Hannah notes that the coastal location of this distillery adds a freshness to its waxy and nutty new-make character. Finished in a Pedro Ximenez sherry cask, the opening pass is grassy then sweetly fruity (muscat grapes, prunes?), alternating with drier notes of sandalwood. 3-4 minutes emphasises the malt before the dried grass / straw bail notes rebound. Fresh and crisp on entry followed by a touch of rose hip and lavender, mid palate accents dried fruits (apricots and prunes). The finish is gently bitter, intense and tongue-nipping with citrus zest and faint coastal salinity. The sweet sherry influence remains fairly understated in this example. 55.8% Alc./Vol./Vol. Non chill filtered. 268 bottles.
Notes from the bottlers... Nose - fresh and sweet with vanilla, sultanas and a whiff of brine. Heather honey develops with some soft spice and caramelised onion notes. Palate - sweetness continues but this time with more fresh fruit - tangerines, apples, peppered strawberries and tinned pineapple. This all wrapped in a cinnamon dusted pancake. Finish - lingering spices remain but with notes of desiccated coconut, dry oak and a hint of smoke add sophistication.