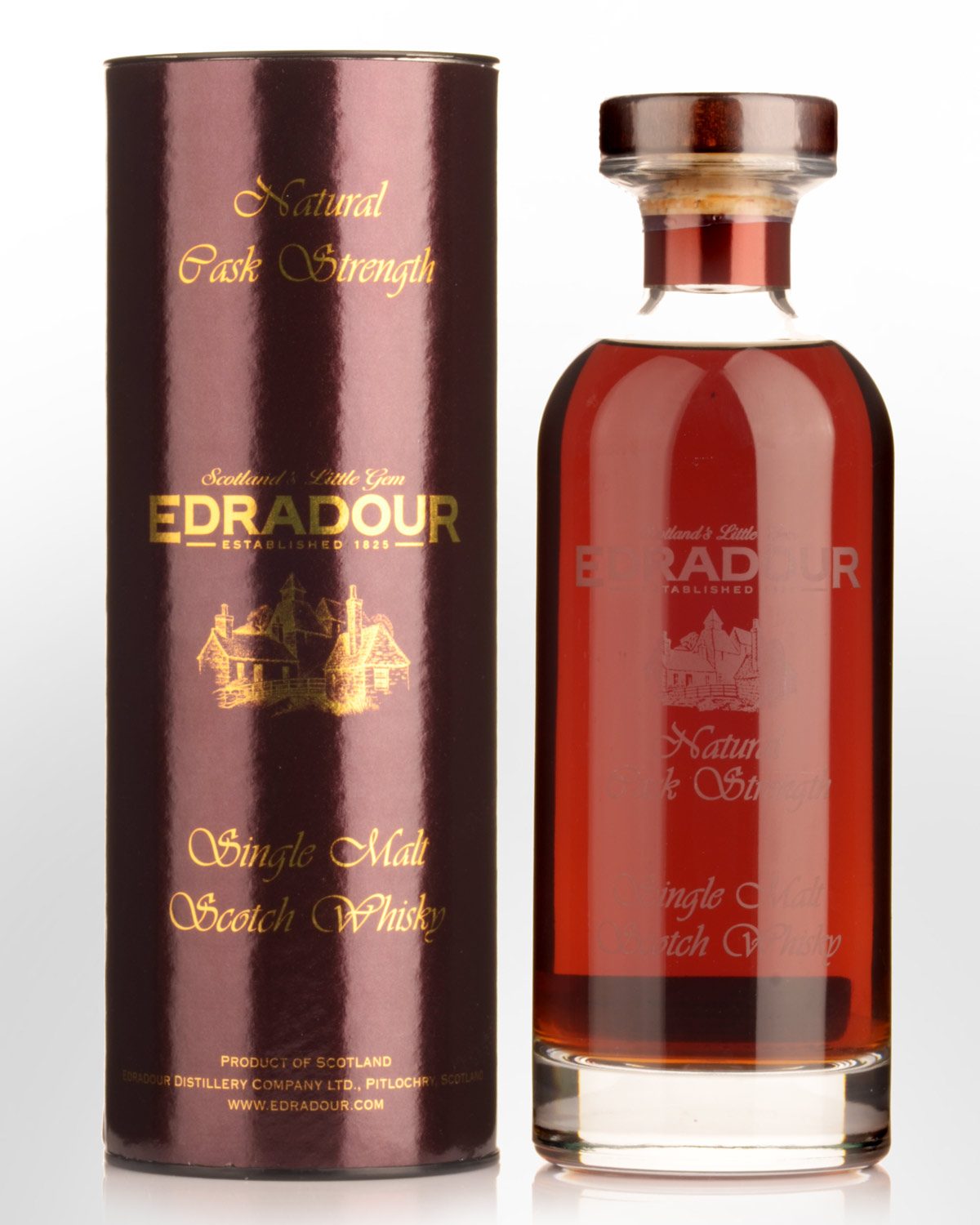 2008 Edradour Single Cask #54 12 Year Old Cask Strength Single Malt Scotch Whisky (700ml)
Limited to one bottle per customer.
Demand for Edradour's Ibisco decanters now exceeds supply. No surprise then that prices are steadily creeping north. There are two versions, one matured in Bourbon wood, and this expression which has a reputation for setting the bar high when it comes to young sherry matured malts. Drawn from a single Spanish Oloroso cask, the dark hue of the whisky anticipates immense richness and depth, as does the ABV - in short, a sherry bomb in every sense of the term. An echo of our experience of earlier bottlings comes from a distillery visitor who tasted a sister cask in 2019: "This whisky is magical. Every time you drink it you get a new taste... It doesn't matter how many whiskies I try. I have never got the same experience as I got with this one."
Cask No.54 was filled in 2008 and bottled in 2020. This is a style Edradour do consistently well. The colour is spectacular. The aroma is young, obviously cask strength and emphatically sherried; at first a little understated, woody and dry, with cinnamon, pepper and wafts of alcohol. Air contact stimulates notes of dried fruit, orange zest, hazelnuts, almonds and dark chocolate. It's an intense malt with mountains of concentration, and one where the flavours are mostly about the Oloroso cask. Minor sulphur on entry gives way to fruit cake, dried figs and new leather followed by suggestions of dates, raisins and rum balls. The finish turns momentarily peppery, astringent and chewy, but the sweetness picks up again in the aftertaste. What's also enjoyable about these whiskies is finding their 'sweet spot' with added water, which helps to accentuate that lovely Christmas pudding character. And it's worth repeating, patience is key. Think of this as an 'armchair whisky'. Pour yourself a glass and keep coming back to it over an hour, even two. The beautiful, heavy-weight decanter will serve to heighten the sense of occasion. 686 bottles are on offer world wide. 57.1% Alc./Vol. Non chill filtered.
Notes from Edradour... Nose: Hints of dried fruits and crème caramel. Palate: Rich dried fruits and berries, orange peel, toffee and liquid Christmas cake. Incredible texture in the mouth coming from the smallest traditional stills in Scotland. Finish: Soft spices, figs, mellow and warming like the glowing embers of a log fire. Beautiful sherry bomb.. dark stone fruits, figs, raisins, note of nuts and ripe navel oranges.