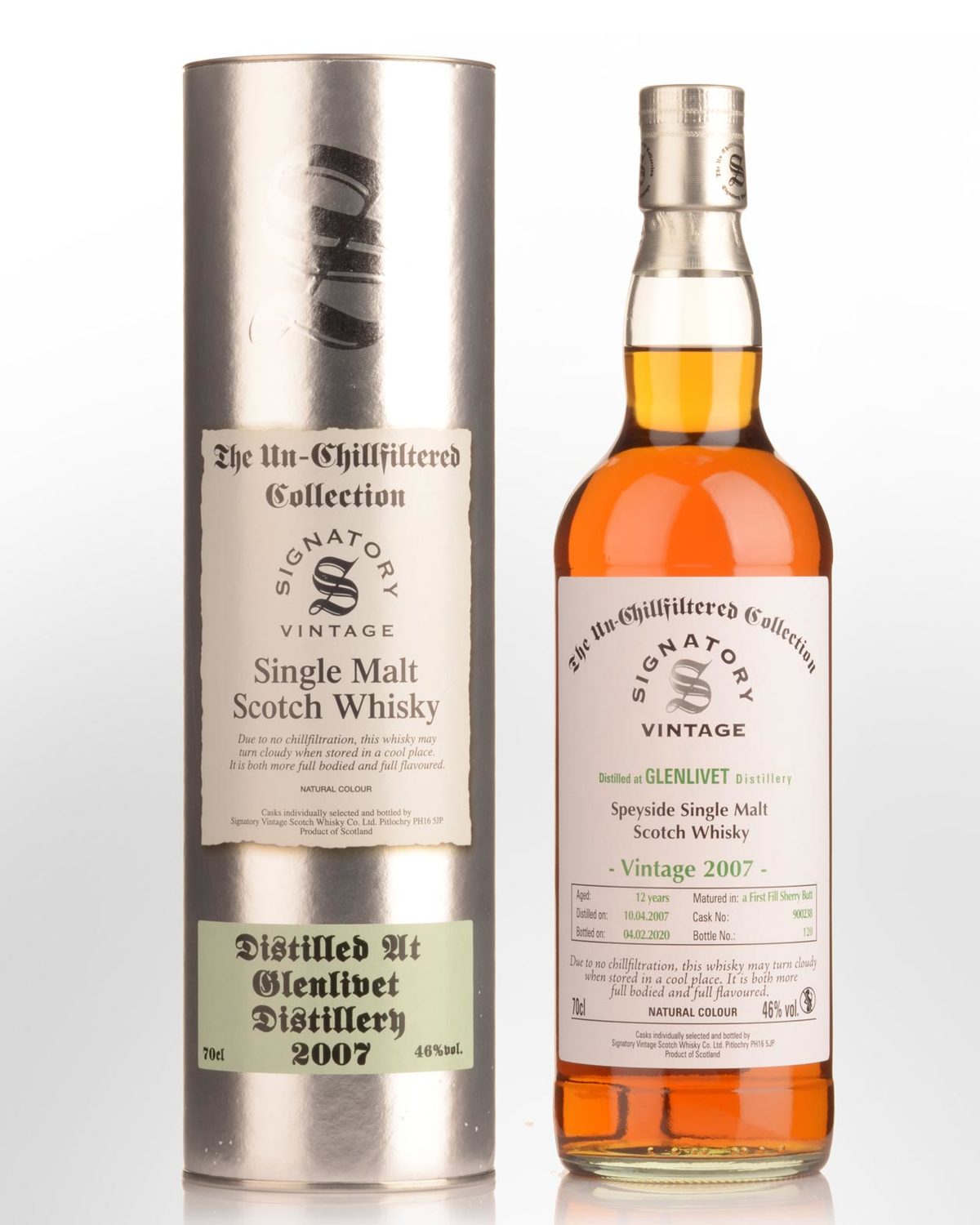 2007 Signatory Vintage The Un-Chillfiltered Collection Glenlivet 12 Year Old Single Malt Scotch Whisky (700ml)
Speyside, Highlands,
SCOTLAND
Sometimes referred to as "The single malt that started it all", Glenlivet near Ballindalloch in Moray is the oldest legal distillery in the parish of Glenlivet, the production place of the Scottish whisky of the same name. Despite the ready availability of standard bottlings, single cask Glenlivets are a market rarity. No real surprise as the distillery can sell every drop they produce, so there's no strong incentive to trade barrels. Signatory have somehow accessed some amazing Glenlivets in the past. This one's drawn from a first fill butt, so if you're looking for a well priced sherry-hit, it should be on your shortlist. Apart from showing impressive colour for such a youngster, we know that Signatory's cask strength equivalents released for the US market have had Glenlivet lovers doing cart wheels. Our bet is Signatory's non chill filtered 12-year-old will be the stand-out value in the latest shipment. We're lucky the indies are releasing these little gems! 46% Alc./Vol. Non chill filtered.