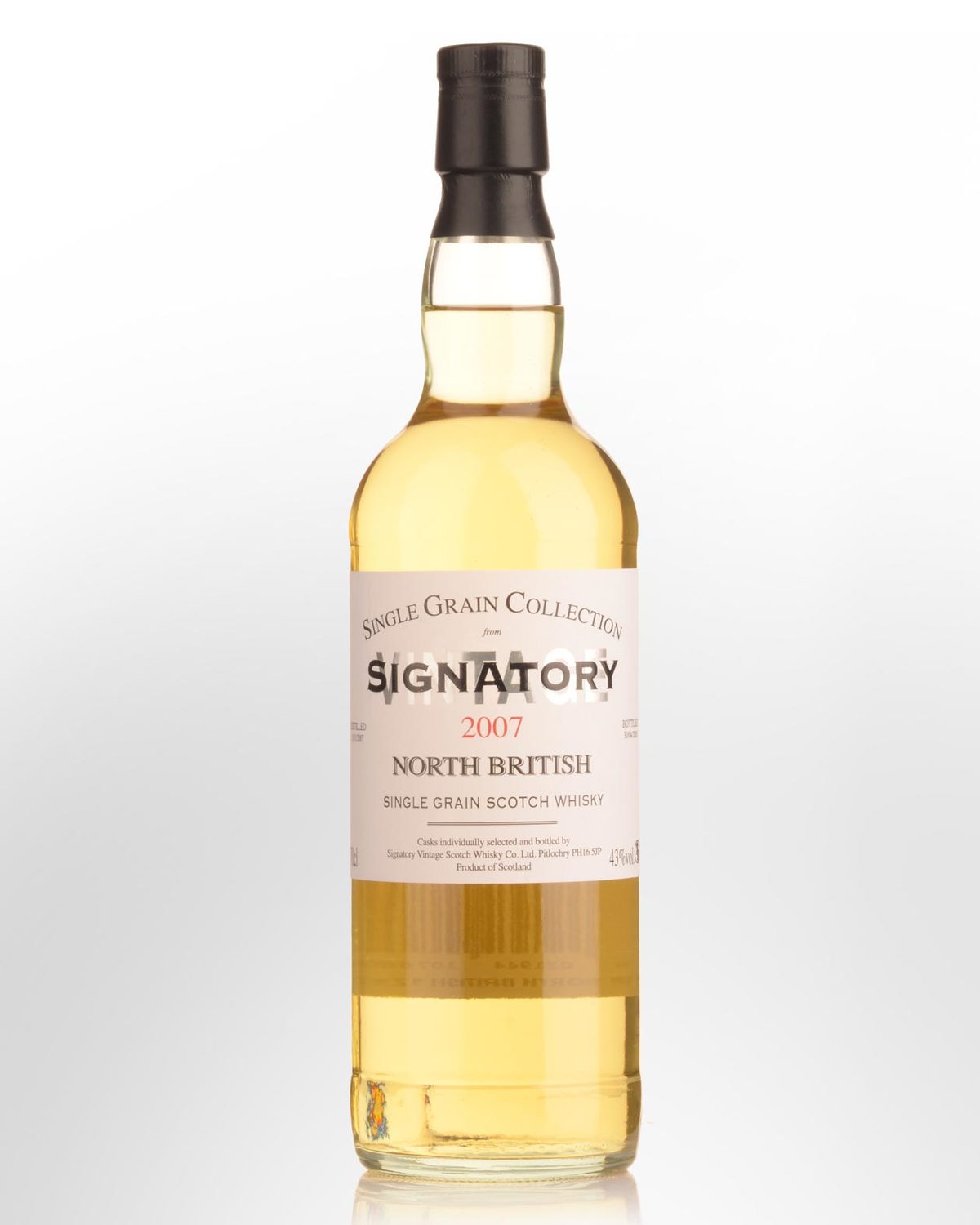 2007 Signatory Single Grain Collection North British 12 Year Old Single Grain Scotch Whisky (700ml)
Good Single grain whisky is becoming easier to source nowadays. This relatively young bottling comes from the North British distillery, located just outside of Edinburgh. North British never bottle whisky under their own label, instead they supply famous blends such as J&B, Cutty Sark, The Famous Grouse and Johnnie Walker. The site is currently owned by Lothian Distillers and has been ramping up production of late with an aim to increase sales to India, China and South America.
This release from the reputable Signatory Vintage range was distilled in 2007. An earlier (and older) release of the same whisky received 93 points from Jim Murray. 43% Alc./Vol.