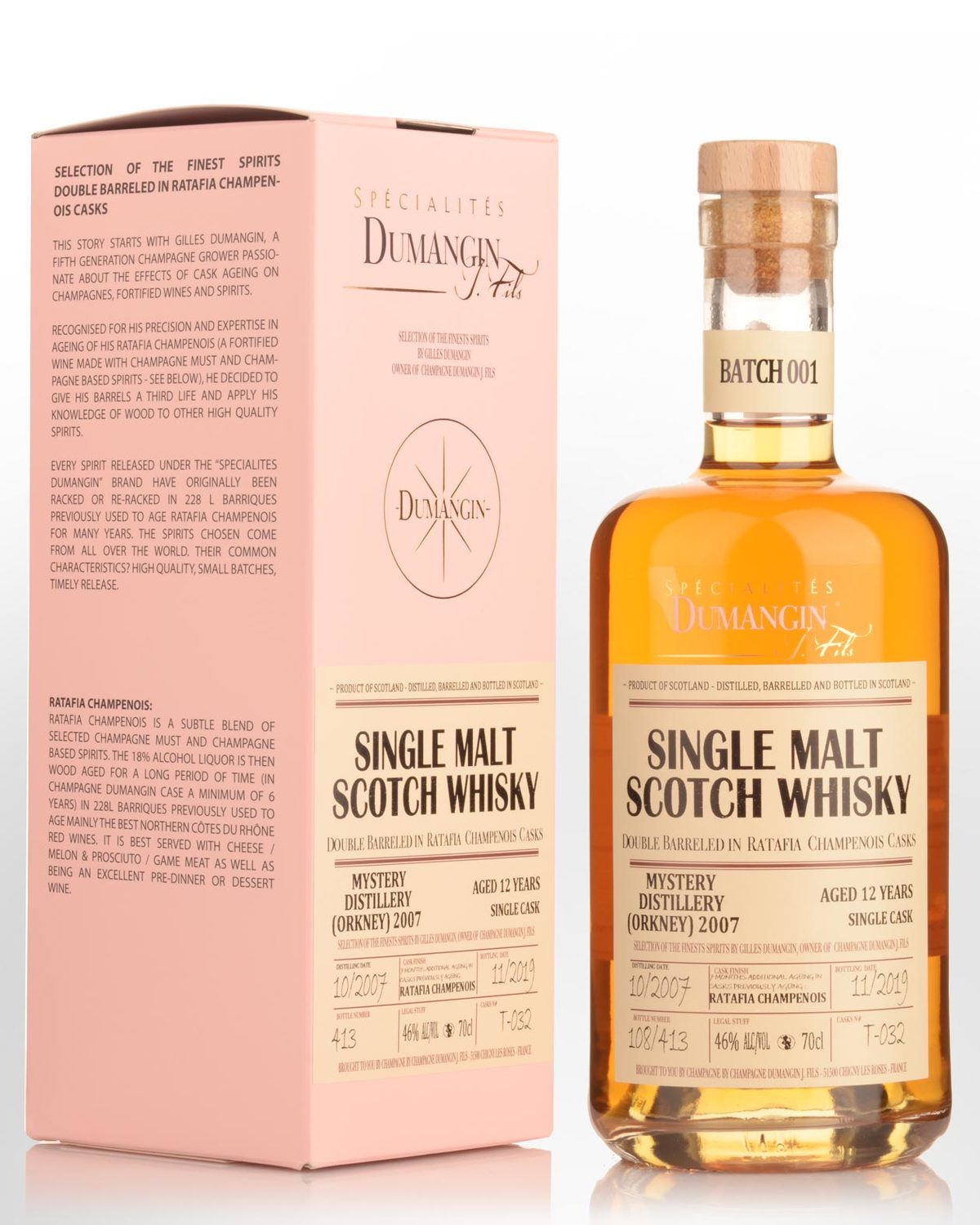 2007 Dumangin Mystery Distillery (Orkney) Batch 001 Single Cask 12 Year Old Single Malt Scotch Whisky (700ml)
A beautifully defined island expression with a Ratafia twist.
Tasting note:
Perhaps it's the cask finish that brings it together so beautifully, or was it simply a freak cask to begin with (or both?) Regardless, this brilliantly balanced Orkney-fest of a malt hits all the right notes; A measured dollop of honey perfectly complements the smouldering peat; a grapey-smokey-sherried burst arrives with a salty, maritime lick, while the nutty, sooty finish and impeccable balance seal it as an utterly quintessential HP. For anyone whose first single malt love affair harks back to the distillery 12YO (or even the 18YO) of decades past, this will be like travelling back in time. Delectable and quite faultless whisky.
46% Alc./Vol. 413 bottles produced. Non chill filtered.