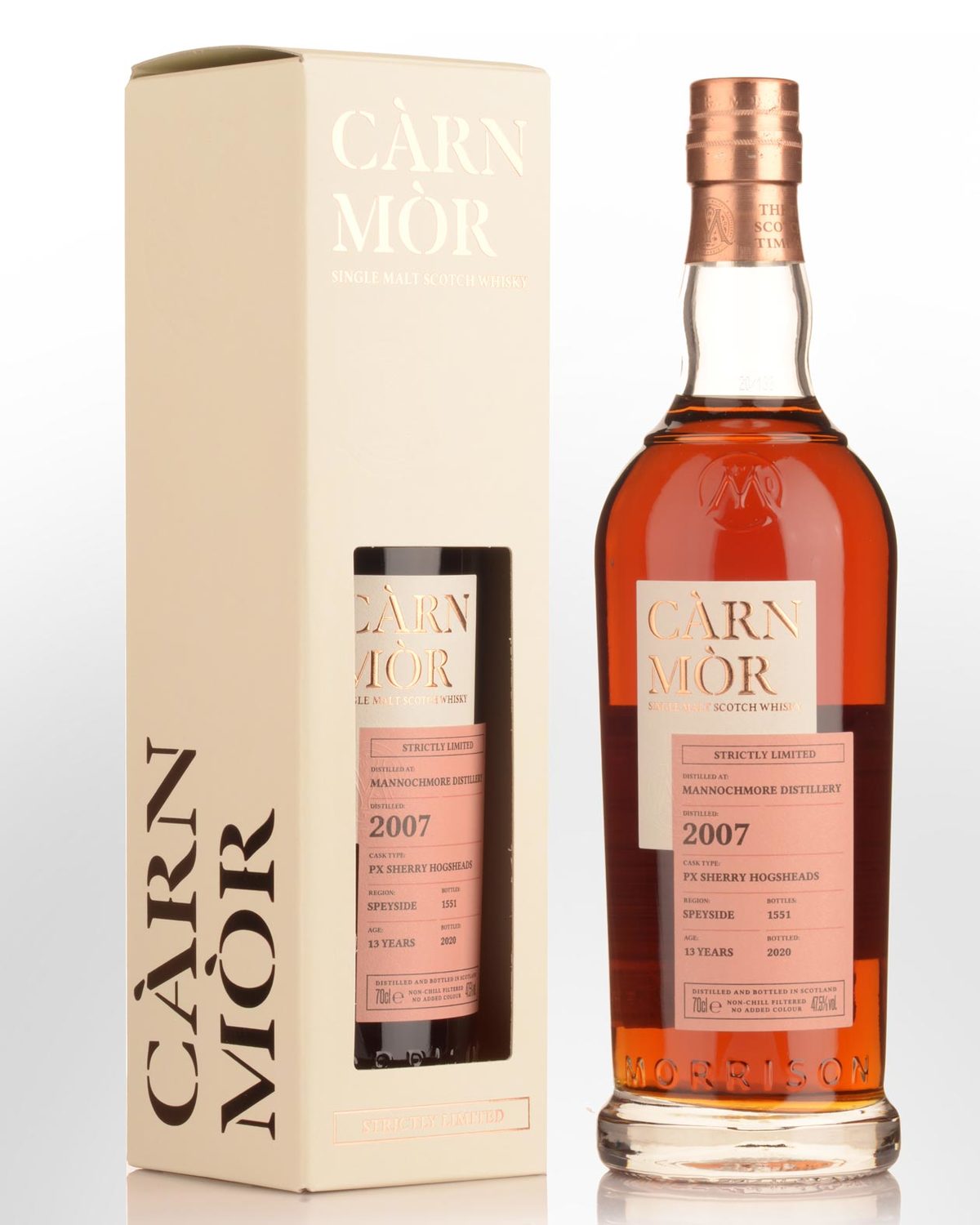 2007 Carn Mor Strictly Limited Mannochmore 13 Year Old Single Malt Scotch Whisky (700ml)
Speyside, Highlands,
SCOTLAND
Tasting note: [15ml] From PX Sherry Hogsheads. The aroma is deep and intensely malty with ovaltine, cocoa and digestif biscuits over sweeter suggestions of dates, raisins and figs. Deliciously chewy, thick, medium-sweet malt; lively spices keep the PX in check. Coffee cake and hints of bourbon at the finish. Perfect sweet/dry balance. Racked at the right time. 47.5% Alc./Vol. Non chill filtered. 1551 bottles.
Other reviews...
On the nose: lots of toffee and redberries with some strawberries bursting through. Brown sugar, spicy oak, honey, tea leaves and an enjoyable jammy quality to all those fruits. In the mouth: now the cask comes through, granting this whisky presence and character in a big way – but not overriding the experience. Plenty of chocolate, cherry wood notes and bitter orange offering some balance. There's also cinnamon, charcoal and oak spices with some pepper. Cinnamon, figs and prunes as well. I'm also getting blackberries, raisins and some roasted coffee towards the finish.
- malt-review.com