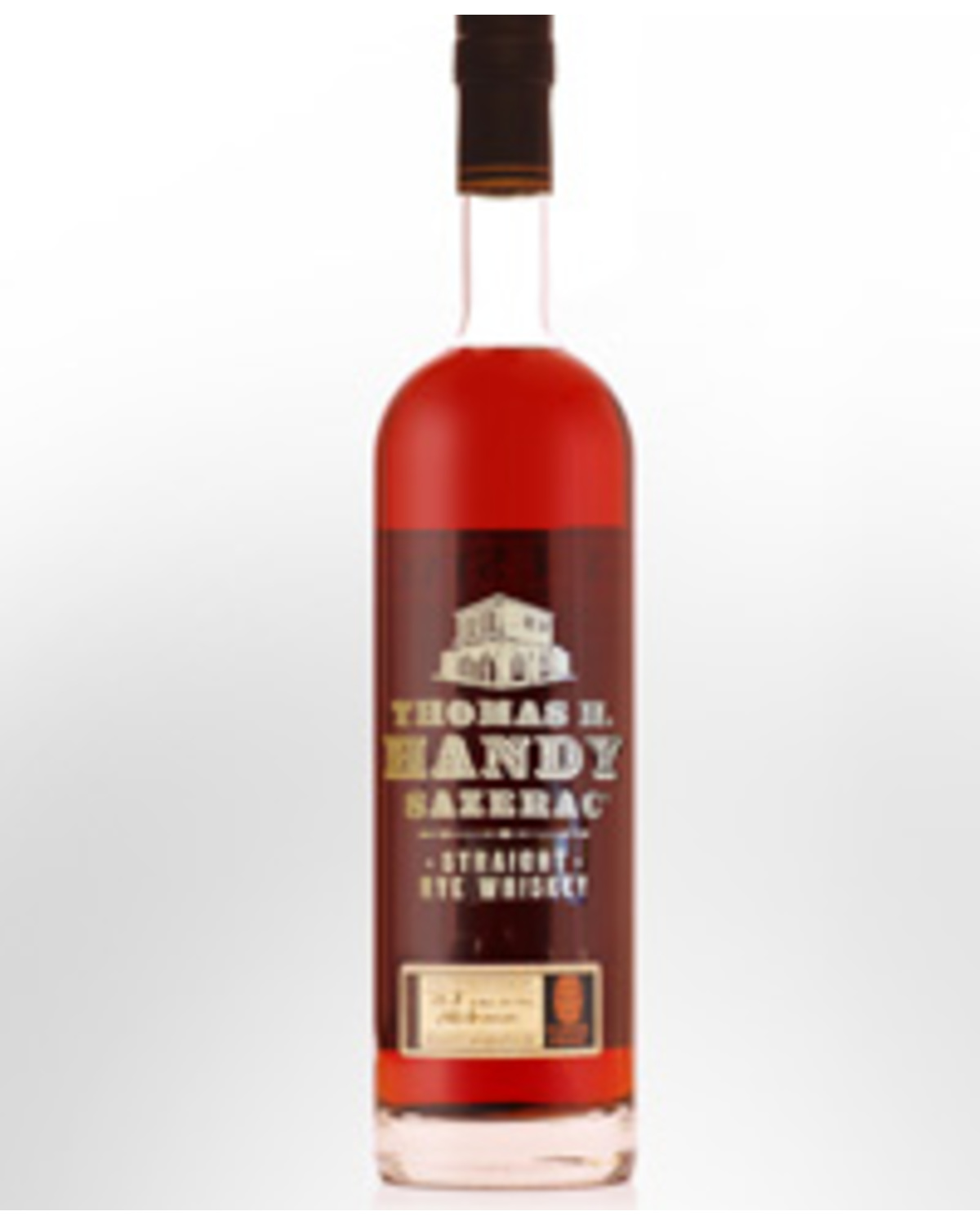 2006 Thomas H.Handy Sazerac Barrel Proof Release 132.7 Proof (66.35%) Straight Rye Whiskey (750ml)
Buffalo Trace Distillery is a family-owned company based in Franklin County, Kentucky. The distillery's rich distilling tradition dates back to 1787 and has included such legends as E.H. Taylor, Jr., George T. Stagg, Albert B. Blanton, Orville Schupp, and Elmer T. Lee. The distillery is also part of the Sazerac family of companies, which has operations in New Orleans, Louisiana; Franklin County, Kentucky; Fredericksburg, Virginia and Loomis, California.
This is the first release (2006) of Thomas H. Handy, a legendary uncut straight rye whiskey named after the New Orleans bartender who first used rye whiskey to make the Sazerac Cocktail.
Thomas Handy is double distilled from Minnesota Rye, Kentucky Corn and North Dakota Malted Barley with the final result bottled directly from the barrel without filtration. A great collectable, one bottle to sell. Excellent condition.
Other reviews... Christmassy-clove-allspice-cinnamon-nutmeg-minty-rich-freight-train-delight. A fascinating rye that just pleases the hell out of me. This is not one for novices, the ABV and massive rich spice mix will probably just put them off. However, the heat isn't near what would be expected from nearly 67% (and I drink it at full strength, yes, although it is great on the rocks as well). This has some nearly magical, mysterious aspects to it... and I don't believe any magical or mysterious mumbo-jumbo, so that's saying a lot! Completely delightful. - Chris (L.A. Whisk(e)y Society - http://www.lawhiskeysociety.com/whiskey/1089/Thomas-H-Handy-Sazerac-(2006)