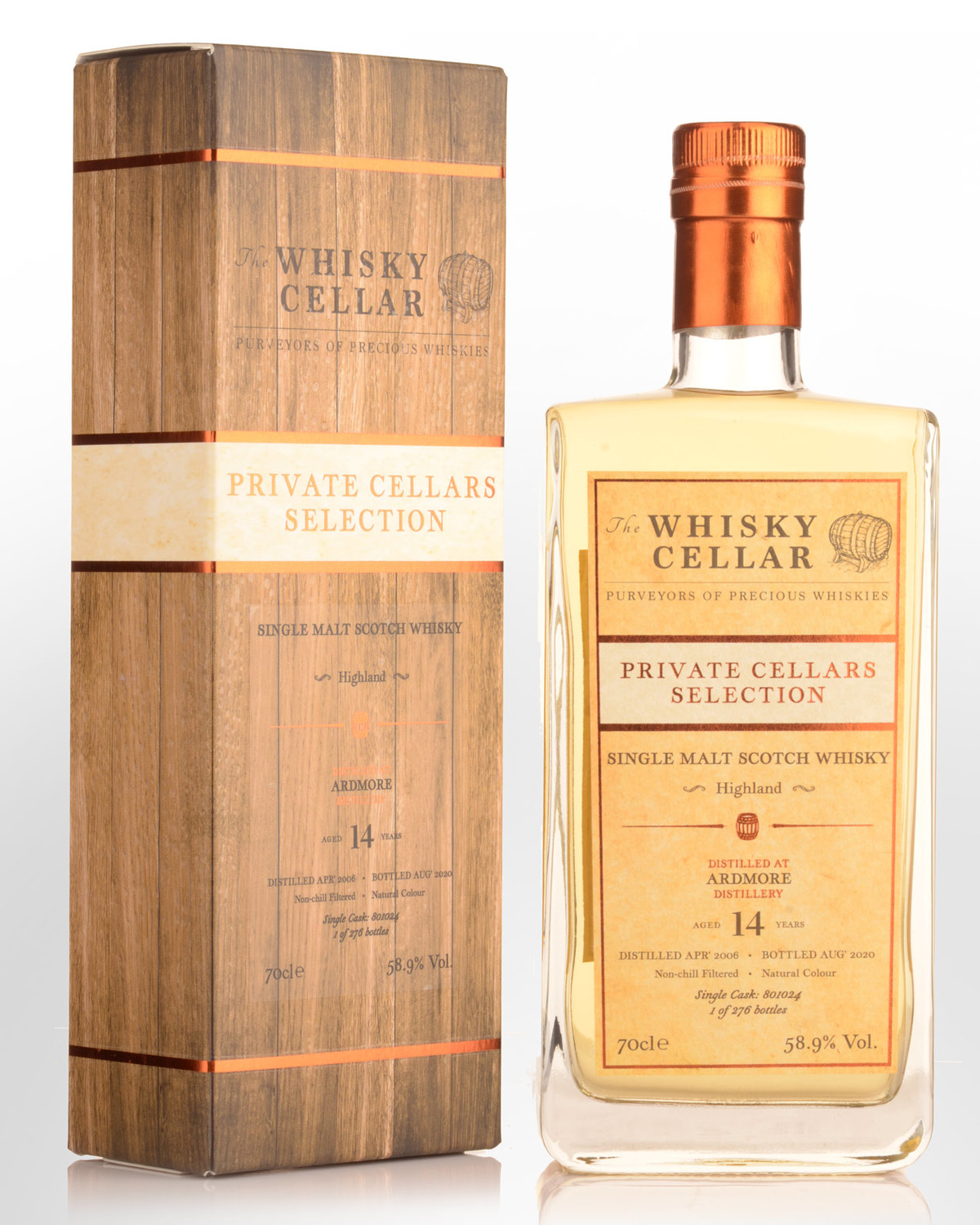 2006 The Whisky Cellar Private Cellars Selection Ardmore 14 Year Old Cask Strength Single Malt Scotch Whisky (700ml)
Tasting note:
Bourbon cask matured. Slightly reticent on the nose but recovers in a stunningly textural delivery. For Ardmore, this is relatively low peat - enough to add a delicious smoked meat character, though. Cream tea biscuits laced with oily phenols and mini peppercorns... Like ham on rye with sweet mustard and pepper through the finish. Mouthwatering. Goes long. Impossible not to like.
58.9% Alc./Vol. Non chill filtered.
Notes from the bottlers... This curiously peated Highland Malt displays notes of smoked bacon, cracked black pepper and custard cream biscuits. It's malty and grassy with pleasant iodine peat. A touch of sweet stone fruit in the back lingers for days.