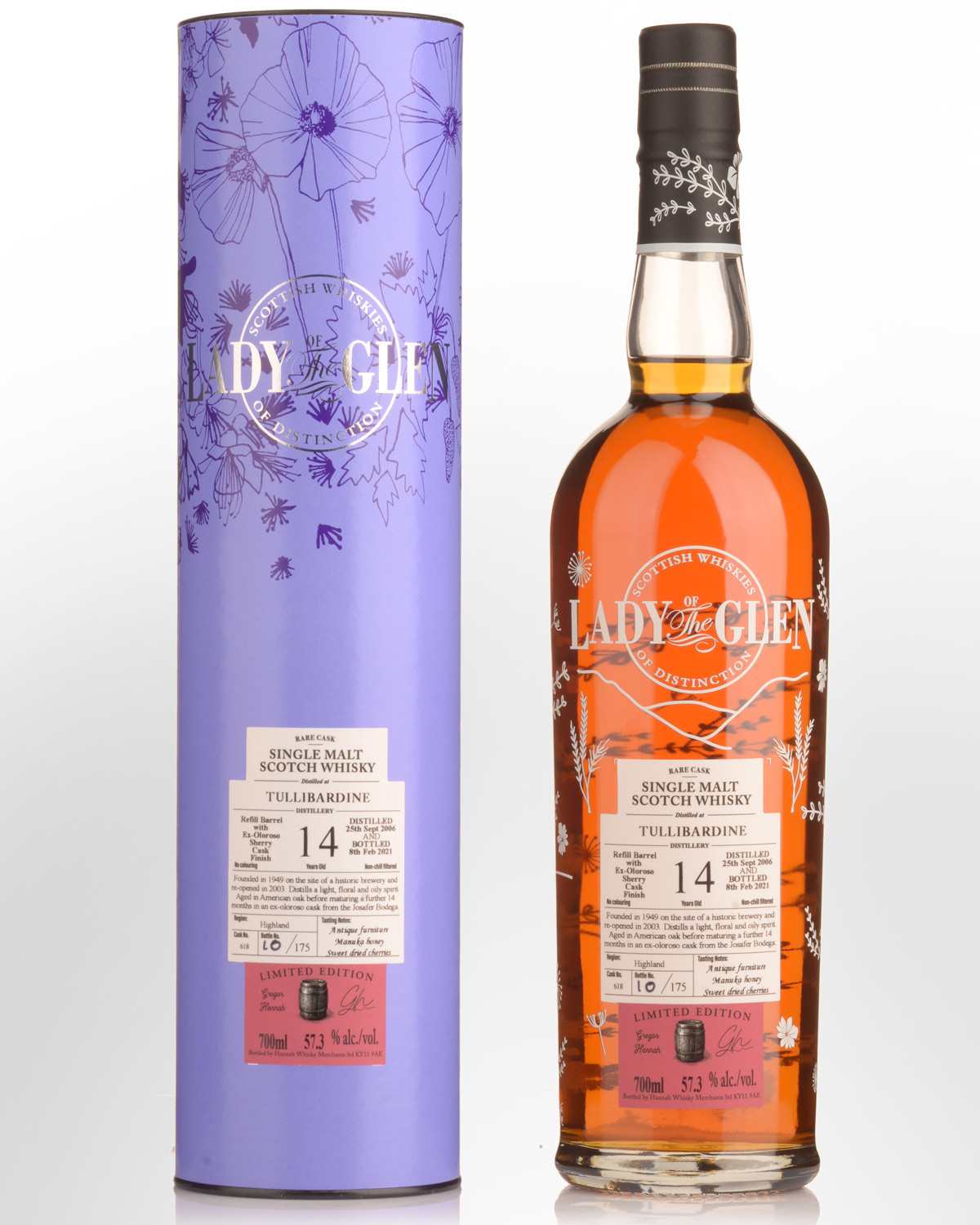 2006 Lady of the Glen Tullibardine Single Cask #618 14 Year Old Cask Strength Single Malt Scotch Whisky (700ml)
As this was mostly sold out at the time of purchase, Gregor Hannah could not provide a tasting sample. The whisky comes from an x Bourbon barrel that was followed up with an oloroso finishing in a cask sourced from Josafer Bodega. The outurn was just 175 bottles, and the deep colour suggests a very active sherry cask. Founded in 1949 on the site of an historic brewery and re-opened in 2003, Tullibardine distills a light, floral and oily spirit.
Notes from the bottlers...
Antique furniture, manuka honey and sweet dried cherries.
57.3% Alc./Vol. Non chill filtered.