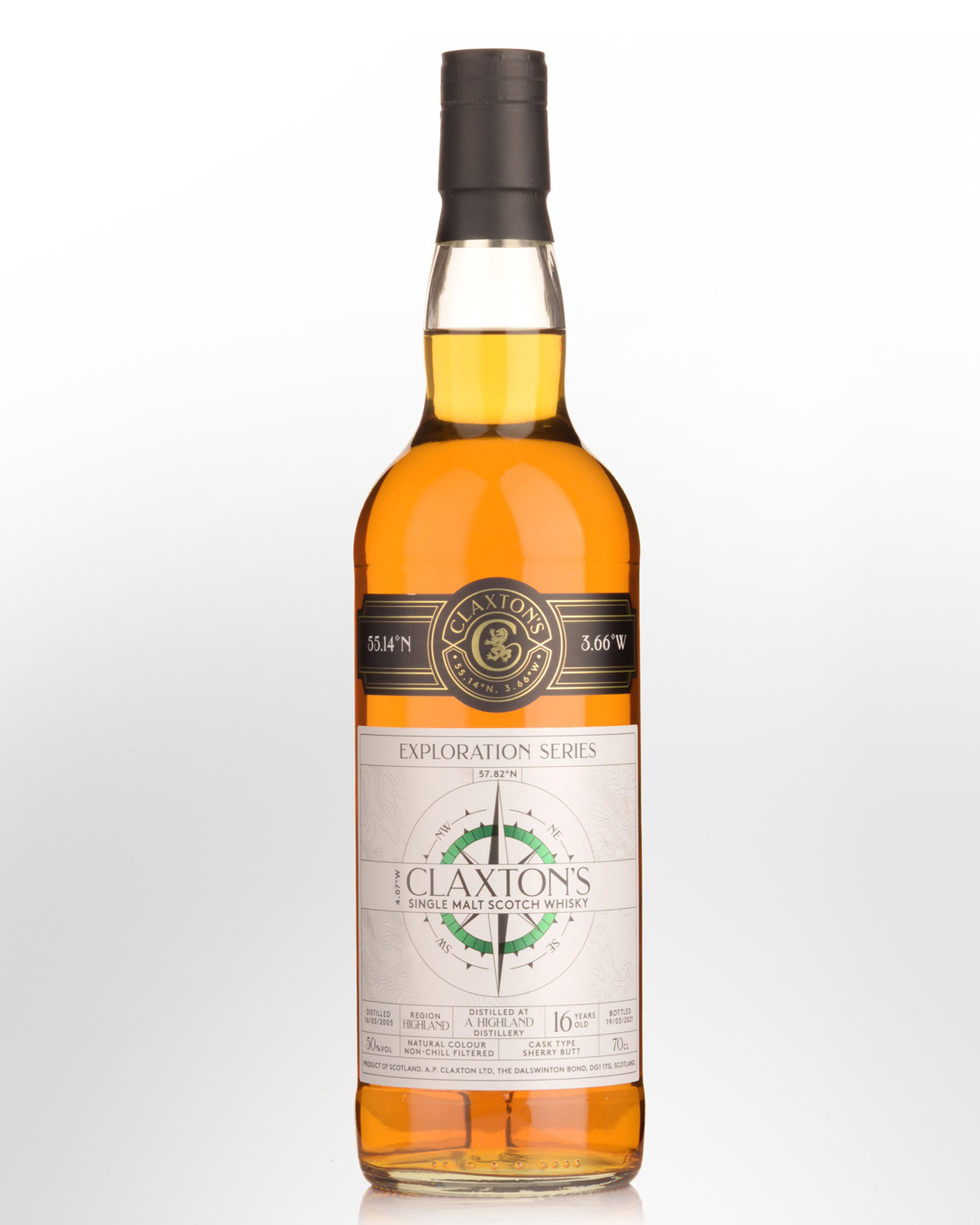 2005 Claxton's Exploration Series A Highland Distillery 16 Year Old Single Cask Single Malt Scotch Whisky (700ml)
Tasting note: Pure brass gold. Closed aromatically. New Wood, pencil shavings, cocoa and muted citrus. The palate is soft and accessible gaining a creaminess towards the finish. Gentle spices mix with vanilla malt and background fruitiness. 50% Alc./Vol. Non chill filtered.
Notes from Claxton's... Nose: Soft vanilla, cinnamon (Strudel), oak. Pastry. Soft spices. Palate: Sweet malt with spices and oak. Oily; mouthcoating. Finish: Creamy finish with oak and vanilla. A return of the Strudel flavours in the aftertaste.