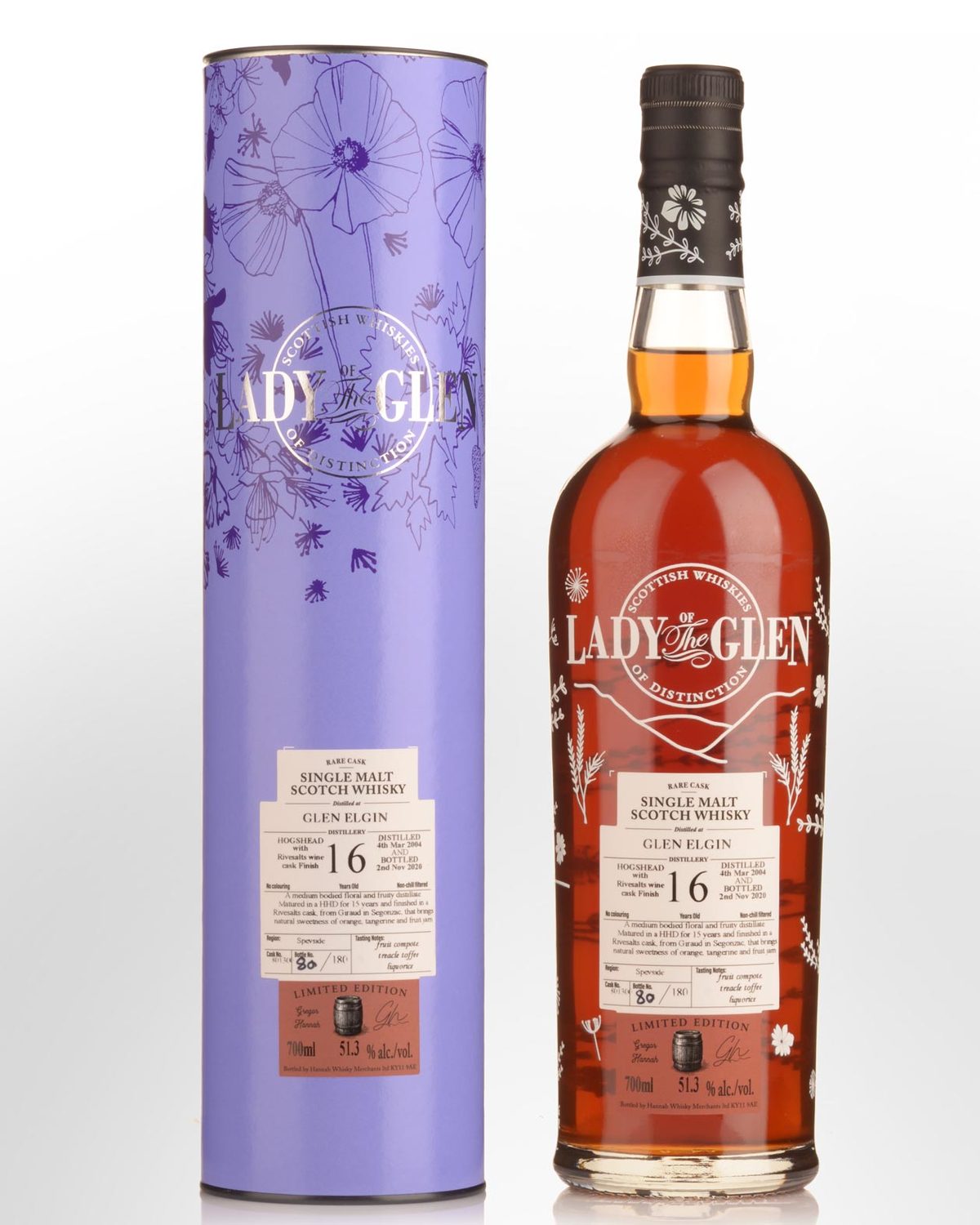 2004 Lady of the Glen Glen Elgin Single Cask #801300 16 Year Old Cask Strength Single Malt Scotch Whisky (700ml)
Speyside, Highlands,
SCOTLAND
Tasting note: Finished in an x Rivesaltes wine cask from Giraud in Segonzac (Southern France). The colour is deep auburn to copper. Very classy on the nose. A mature sniff with an oloroso feel - leather armchairs and polished oak are followed by a big whiff of orange spice cake and dried fruits. Thick and chewy. Plums and prunes with a spike of pepper warmth. Fabulous fruit cake definition towards the finish. A few drops almost completely dissipates the prickly ABV, bringing the various fruity notes into superb balance. Anything this dark sells fast. Happily the liquid is equally impressive. 51.3% Alc./Vol. Non chill filtered. 180 bottles.
Notes from the bottlers... The finishing brings a natural fruit sweetness. Fruit compote, treacle toffee, liquorice.