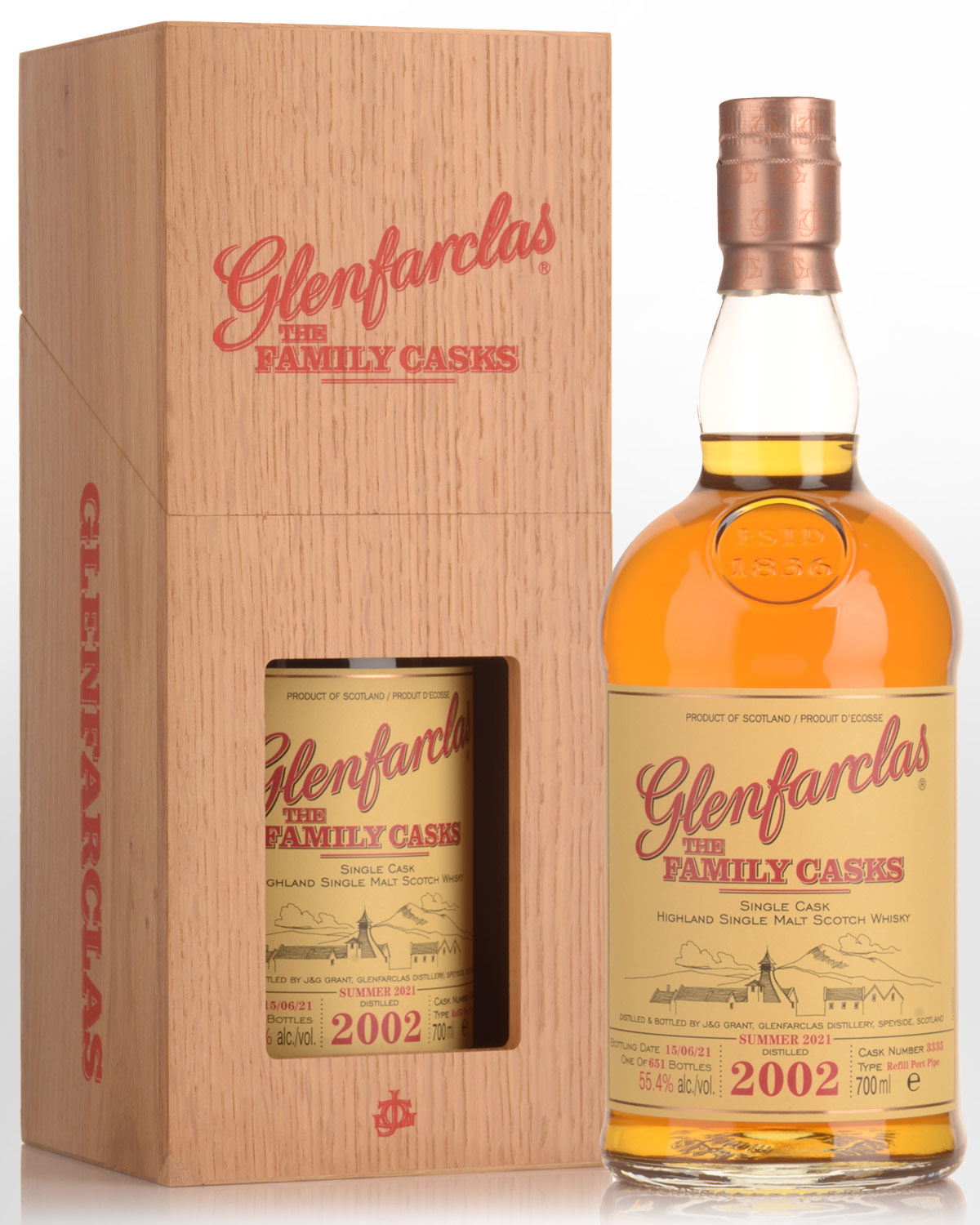 2002 Glenfarclas The Family Casks Cask Strength Single Malt Scotch Whisky (700ml) - Summer 2021 Release
Speyside, Highlands,
SCOTLAND
A very unusual addition to the Family Casks 2021 releases is this refill Port Pipe expression. It's something of an aberration in the series which has historically been dominated by x-sherry and x-Bourbon matured malts. Definitely one for collectors! Cask #3335 was emptied in June 2021 with an outturn of 651 bottles at 55.4% Alc./Vol.
Glenfarclas are in the enviable position of having eight decades of casks in storage, some of which are seasonally released under their 'Family Casks' label. The last time we imported these rarities was back in 2019. In the interim, they've been available via the official importer, however prices have been steadily increasing to the point where they no longer seemed viable. After months of negotiating and many more months of waiting, we've managed to achieve a much better outcome - hence the current shipment which includes cherry-picked sherry and refill butts filled from 1988 through to 2006. Demand for the Family Cask collection continues to be strong. Glenfarclas have even stopped issuing tasting notes for the various casks. Instead, they literally reserve every last drop for the whisky trade. Several vintages are increasingly rare even in the distillery's warehouses and may represent their final stocks. It should be noted that these whiskies are vintage, then cask No. specific. More than one cask may be released under the one vintage so refer to cask numbers if you're searching for specific reviews. As usual, all come bottled from single casks at natural strength and presented in bespoke timber boxes.