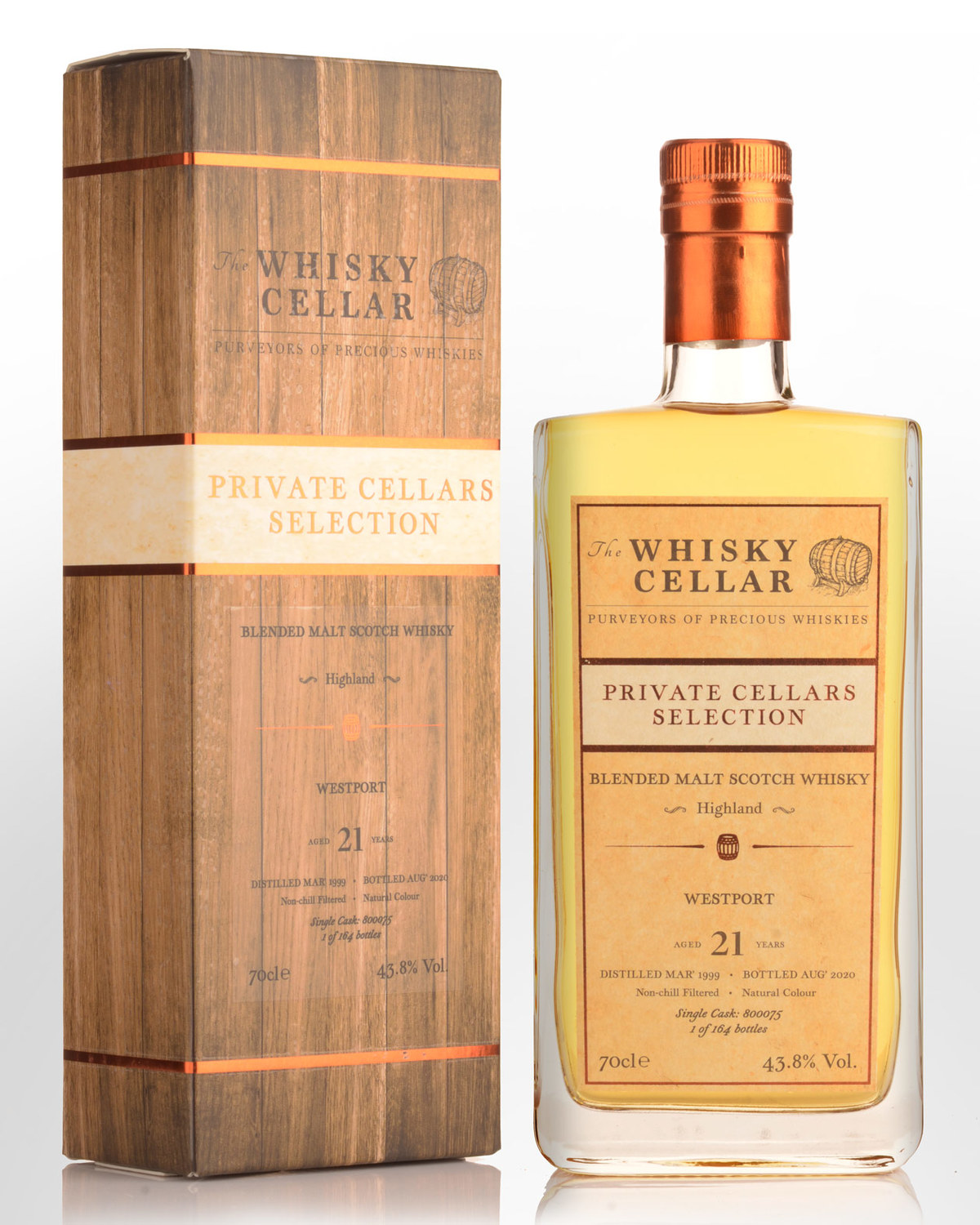 1999 The Whisky Cellar Private Cellars Selection Westport 21 Year Old Cask Strength Blended Malt Scotch Whisky (700ml)
When is a single malt not quite a single malt? When it's a 'tea spooned' malt - which means the whisky is almost entirely from one distillery, however there's been a tiny fraction from another distillery added to it. Consequently, according to strict Scotch Whisky regulations, this then has to be classified as a single cask blended malt, rather than a single malt. Word has it that 'Westport' is most often a whisky from the Glenmorangie Distillery that's been teaspooned with a whisky from Glen Moray. Distilled in March 1999 and bottled August 2020, cask #800075 yielded 164 bottles at 43.8% Alc./Vol. Expect notes of citrus peel, vanilla, buttered pecans and ripe stone fruit. Non chill filtered.
Extremely limited stocks.