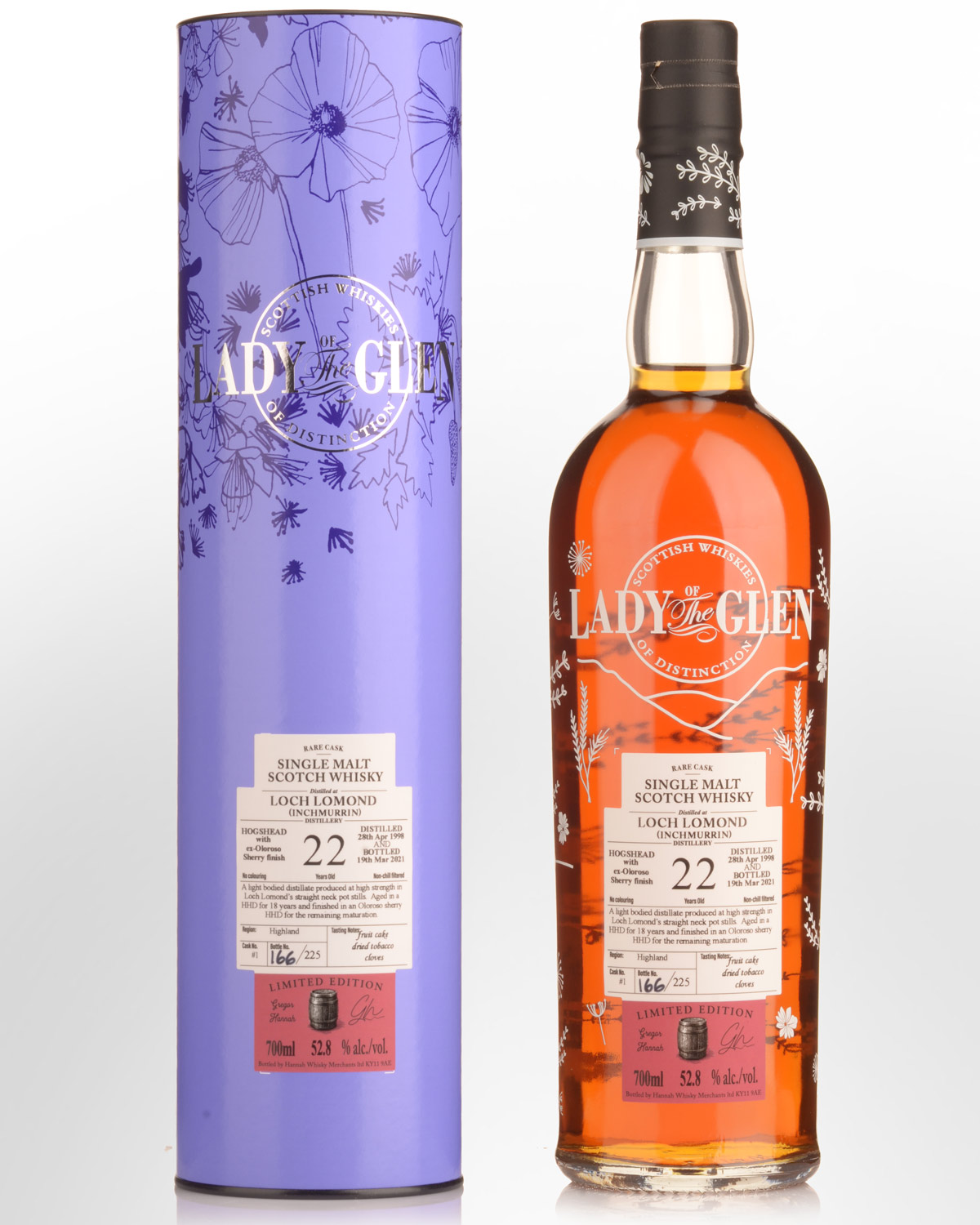 1998 Lady of the Glen Loch Lomond (Inchmurrin) Single Cask #1 22 Year Old Cask Strength Single Malt Scotch Whisky (700ml)
Tasting note: Of the varying styles produced at Loch Lomond, 'Inchmurrin' falls into the category of unpeated malt. It's also one of their lighter, fruitier distillates. This one was re-racked into an Oloroso hogshead for the last four years of its maturation. The sherry here seems to have a drying effect on the nose, giving a nutty, balsa wood edge to the malt. Air contact adds hints of sour plums, becoming sweeter after eight to ten minutes in the glass. It's a fairly dry whisky, with heat from front to back, the palate suggesting rose-hips, dried mango and old rolling tobacco. Momentarily fruity at the finish, checked by astringency. 225 bottles. 52.8% Non chill filtered.
Notes from the bottlers... ... fruit cake, dried tobacco and cloves.