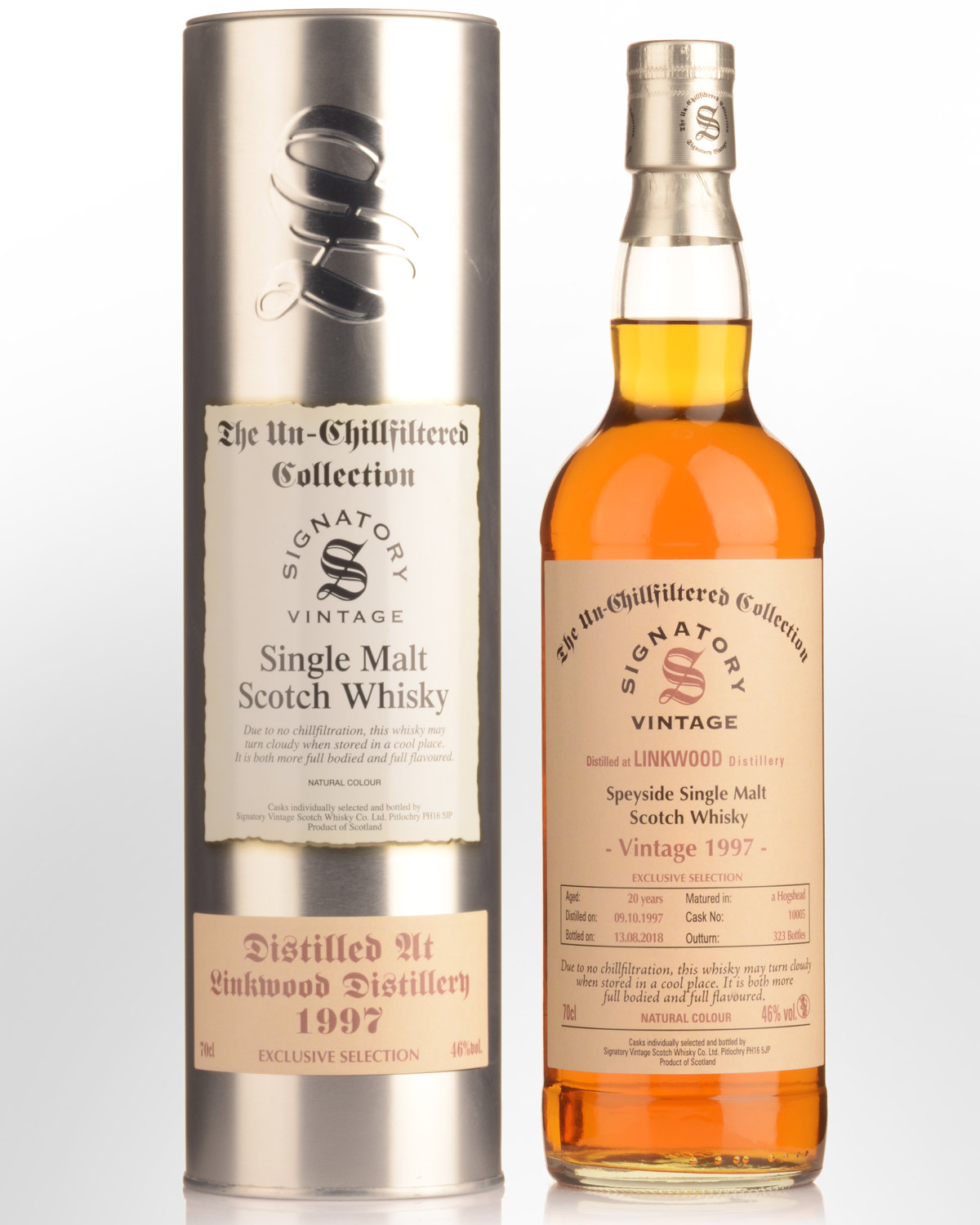 1997 Signatory Vintage The Un-Chillfiltered Collection Linkwood 20 Year Old Single Malt Scotch Whisky (700ml)
Speyside, Highlands,
SCOTLAND
A 24 year old Linkwood from Adelphi was probably the finest we've ever tasted. This Signatory bottling promises to come close: Significant age, probably just hitting its sweet spot, single cask selection and bottled non chill filtered. The barrel yield was 323 bottles. Expect a classic. 46% Alc./Vol.
Linkwood starts life in the light to medium bodied Speyside camp, typically offering floral notes, freshly cut grass, apple and peach. As the whisky matures, it intensifies in texture and richness but retains much of its orchard fruit character. Whisky writer, Dave Broom explains, "The fragrance is achieved by creating very clear wort, having a very long fermentation and distilling (slowly to maximise copper conversation) in pairs of stills in which the spirit is larger than the wash, allowing even more copper contact."