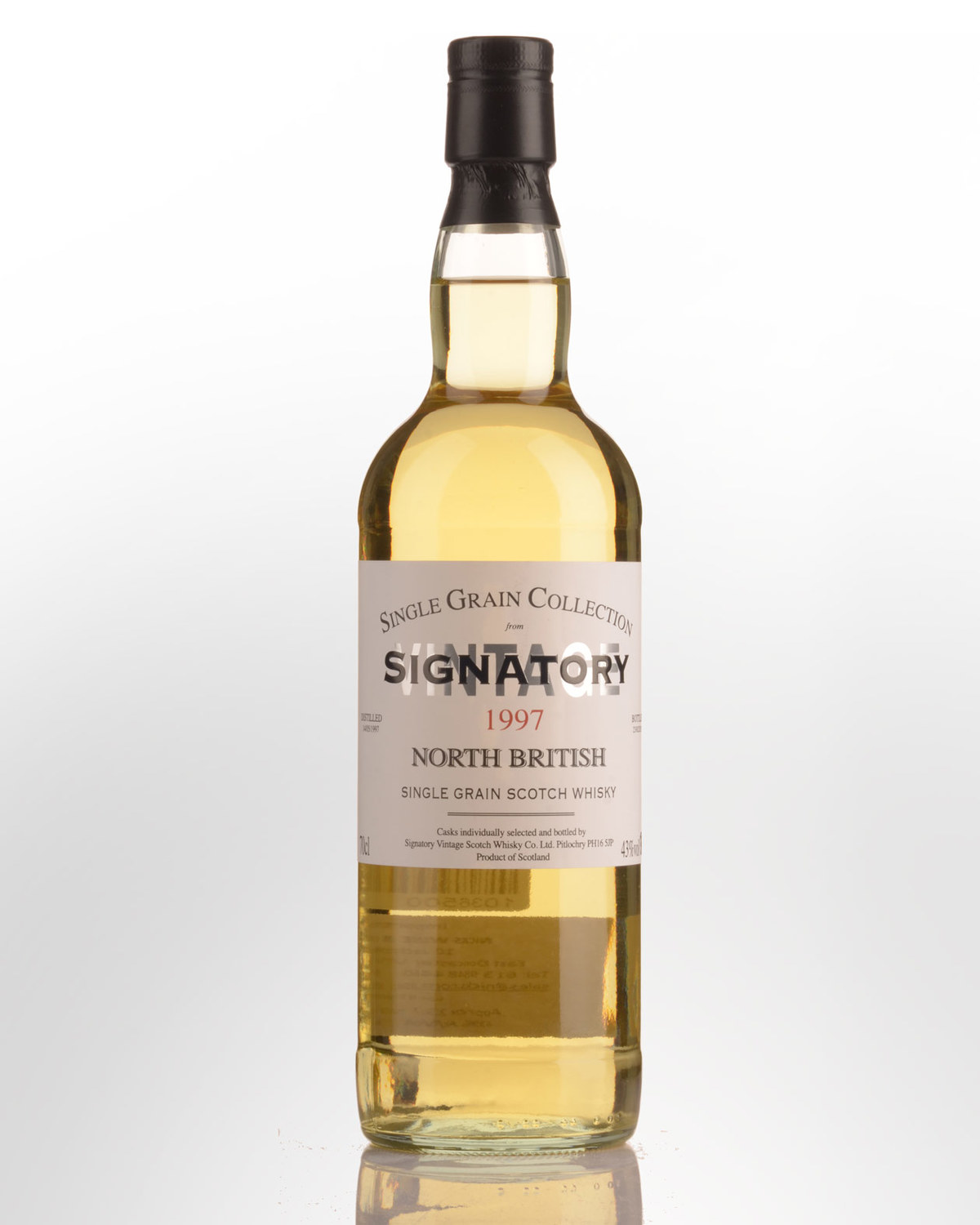 1997 Signatory Single Grain Collection North British 18 Year Old Single Grain Scotch Whisky (700ml)
Single grain whisky in this form is a most unusual sight, even on the shelves of passionate whisky retailers like ourselves. The style can be produced from almost any type of grain, however the most commonly used examples are from wheat and corn. The resulting whisky is usually used to stretch out blends. Not surprisingly, in comparison to single malts, single grains are much maligned.
This peculiar bottling comes from the North British distillery, located just outside of Edinburgh. The distillery supplies famous blends such as J&B, Cutty Sark, The Famous Grouse and Johnnie Walker. North British never bottle whisky under their own label. So whilst almost any whisky lover would have tried a whisky to which North British has contributed, very few would have had the opportunity to taste it on its own.
This release from the reputable Signatory Vintage range was distilled in May 1997 and bottled in September 2015. If the remarkable price/age ratio isn't enough to tempt you, perhaps Murray's review will.
Other reviews... surprisingly hefty: looks like an ex Islay cask has been involved somewhere: the mocha has a puff of smoke in there; beautiful delivery aided by the softest of oils coating the palate with a thin layer of ulmo honey and vanilla; ...the vague, distant smokiness adds further intrigue to a fine grain whisky. 43% Alc./Vol.
92.5 points - Jim Murray's Whisky Bible 2016