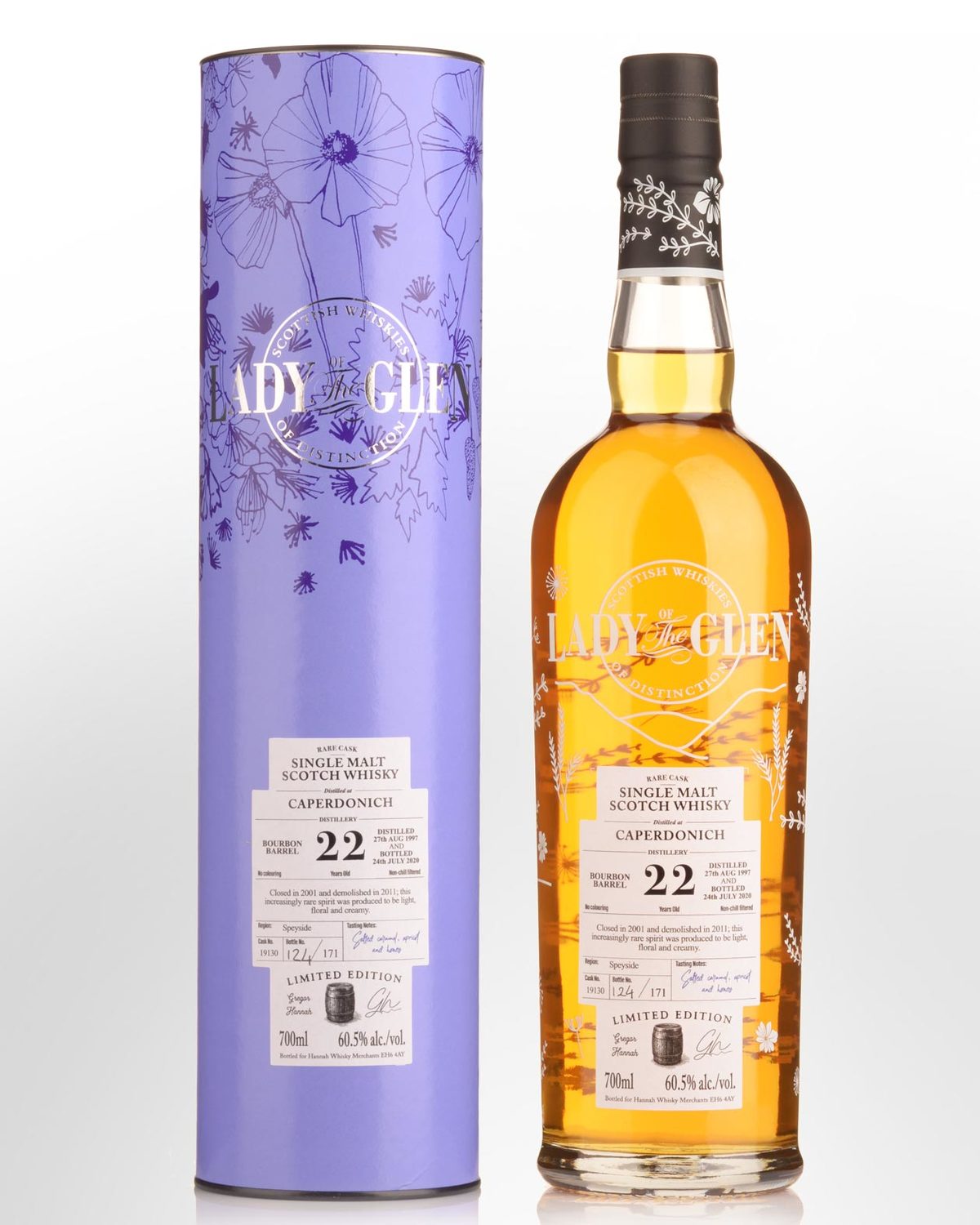 1997 Lady of the Glen Caperdonich Single Cask #19130 22 Year Old Cask Strength Single Malt Scotch Whisky (700ml)
Speyside, Highlands,
SCOTLAND
Tasting note: Originating in 1898, Caperdonich was closed in 2001 and demolished in 2011, its floral and creamy distillate forever lost, so no surprise that Hannah considers his Bourbon matured bottling to be the jewel in the crown of his latest outturn. Distilled on the 27th of August 1997, somehow, this relatively old Caper' has retained an extraordinarily high ABV as well as youthful vigour that reminds you of young Glen Grant or Linkwood. The orchard fruit and gobstopper aromas come through even more on the palate where poached apple and pear flavours arrive with fizzing spices. The intensity creeps up - as does the thickness of the feel. Viscous and creamy... Sponge cake and apple mint enter at the finish. Wow - so vibrant. This delivers an unexpected hit, in the best possible way. Destined for collector's shelves. 171 bottles. 60.5% Alc./Vol. Notes from Gregor Hannah... On the Nose: Rum raisin fudge, stewed apricot and a honey on toast character. On the Palate: Grilled pineapple and oranges dipped in chocolate. Honeycomb and salted butter. Finish: Clean and crisp with notes of creamy vanilla, allspice and walnut loaf.