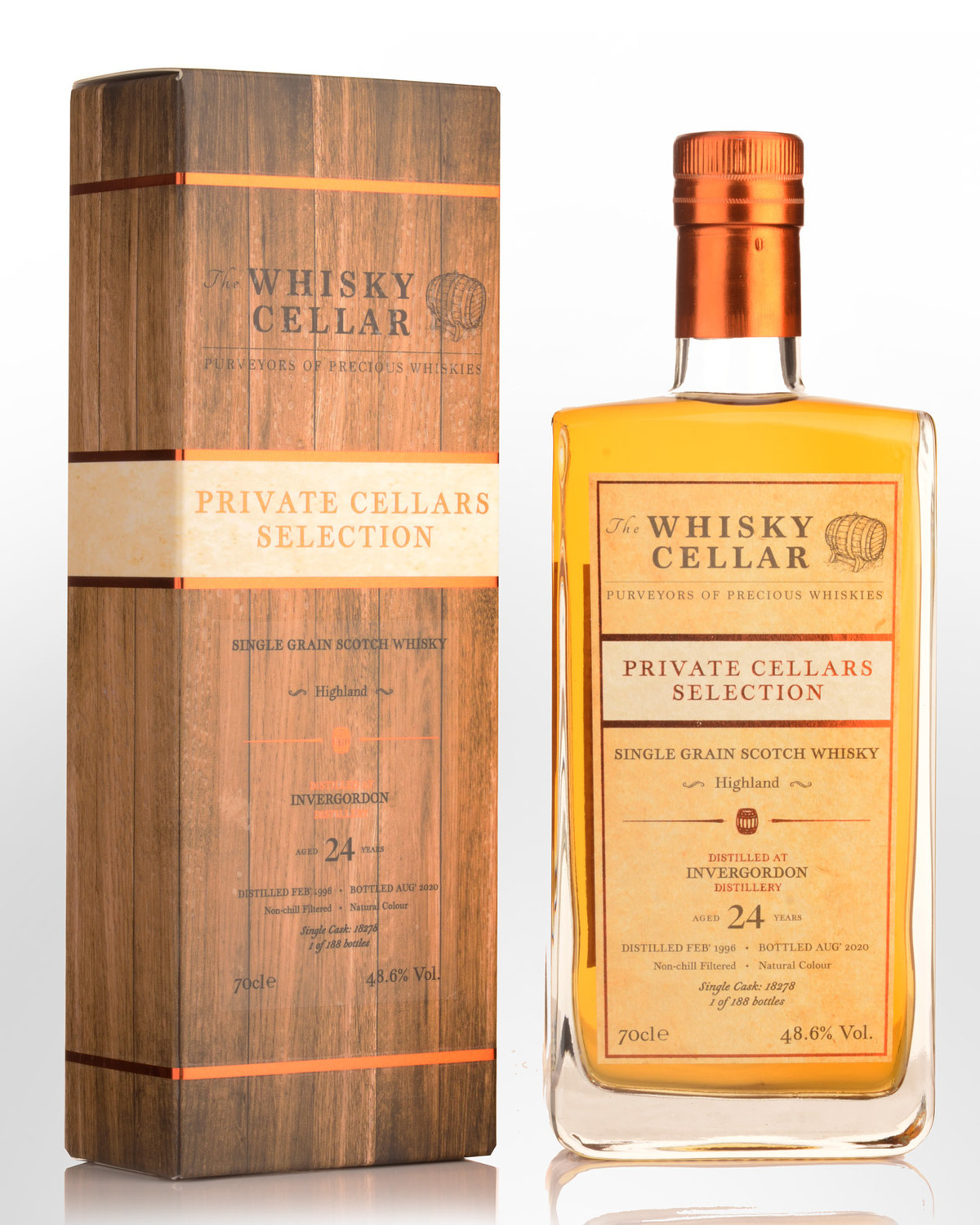 1996 The Whisky Cellar Private Cellars Selection Invergordon 24 Year Old Cask Strength Single Grain Scotch Whisky (700ml)
Tasting note:
Distilled in February 1996 and bottled in August 2020 from a single ex-bourbon barrel. Think vanilla wafers, buttery soft white bread and gentle spices and you get a sense of Invergordon's house style. This one offers restrained opening aromas, building with caramel, vanilla wafer and hints of Bounty Bar. It's simple but deliciously textural grain where the emphasis is on vanilla slice and caramel fudge. Hints of sticky date enter at the finish. A gentle prickle reminds you it's natural strength. Balance, texture and unmistakable grain character - a barrel pick that gets two thumbs up.
48.6% Alc./Vol. Non chill filtered.
Notes from the bottlers... Nose: Buttery and creamy notes of caramel and honey-cereal. Palate: Milk chocolate wafer, desiccated coconut, nutmeg, banana loaf and pineapple chunks. Finish: Creamy on the finish, vanilla custard with warming spice.