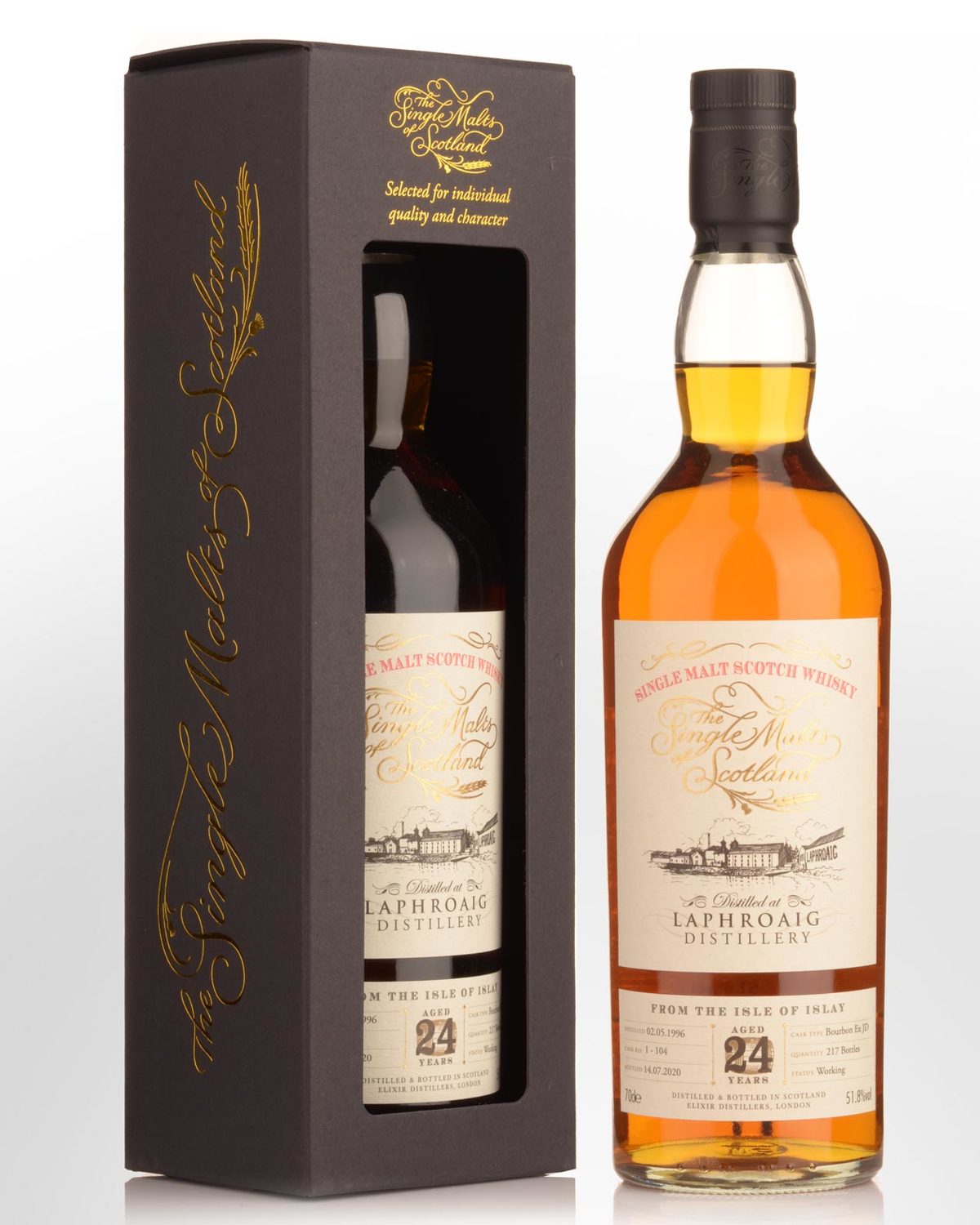 1996 Single Malts of Scotland Laphroaig 24 Year Old Cask Strength Single Malt Scotch Whisky (700ml)
This mid 1990s distillate will be prized by Laphroaig fans, not only for being cask strength, but because it's from a single x-Jack Daniels cask. Saline-yet-juicy, intensified by Islay smoke, expect a robust Laphroaig with the phenols tempered after long ageing. 51.8% Alc./Vol.
Notes from the bottlers... NOSE: A full seafood barbecue at first – mackerel and herring. Next, just a touch of medicinal rub which is immediately pushed aside by the juicier aroma of grape tomatoes. A just-extinguished tobacco-and-vanilla candle lends some delicate smoke. PALATE: The coastal quality is still there, but smothered in sweet and flavourful sauce. Fresh mussels with a squeeze of lime juice are served with crusty, ashy bread, baked in a wood-fire oven. FINISH: Beachy, hazy smoke with a shadow of stone fruit. Lastly, a creamy banana milkshake stays on, with a touch of Madagascan vanilla.