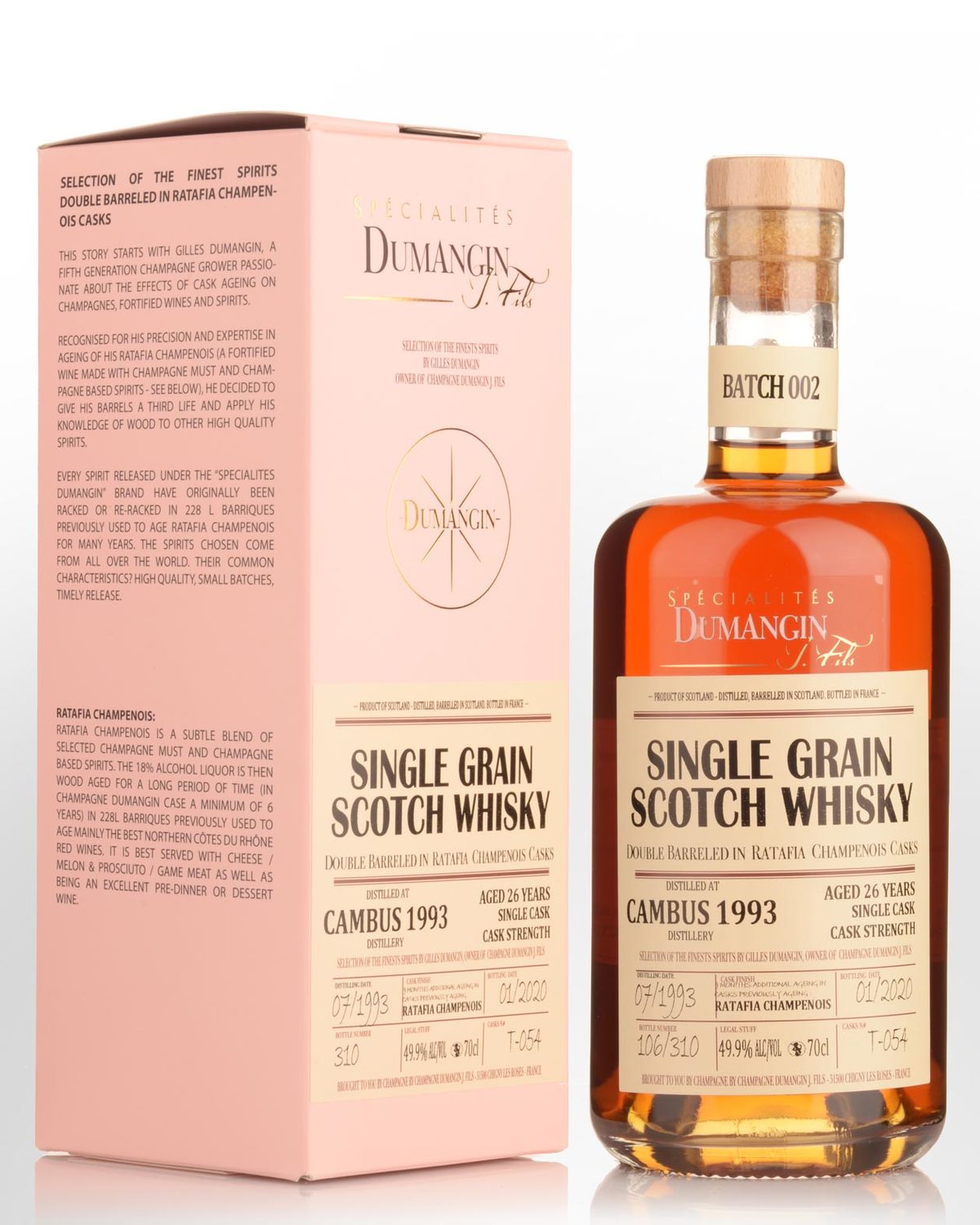 1993 Dumangin Cambus Batch 002 Single Cask 26 Year Old Cask Strength Single Grain Scotch Whisky (700ml)
One of the last whiskies Cambus produced, barrelled just a few months before the distillery closed.
Tasting note:
[15ml sample]
Reticent yet fresh on the nose; balsawood, sawn pine and oak shavings... the sugars creep in with hints of honeycomb and shortbread. Compared to other Dumangin bottlings, the ratafia input feels more pronounced adding a honeyed fruit-cake quality not normally found in grains. Intense, with the vanilla core giving way to sticky date and caramel fudge. One of the weightier Cambus bottlings to date.
Extremely limited.
49.9% Alc./Vol. 310 bottles produced. Consistently on collector's radars, Cambus continues to routinely sell out. The most significant recent release was a $1K+ 40-year-old offered by Diageo in 2016. A roller coaster history that started in the early 19th century finally came to a close in 1993 as part of Diageo's infrastructure reorganisation. In 2011, the distilling equipment was removed and Cambus was converted to a warehouse and cooperage, consolidating nearby Carsebridge and Dundashill in Glasgow.