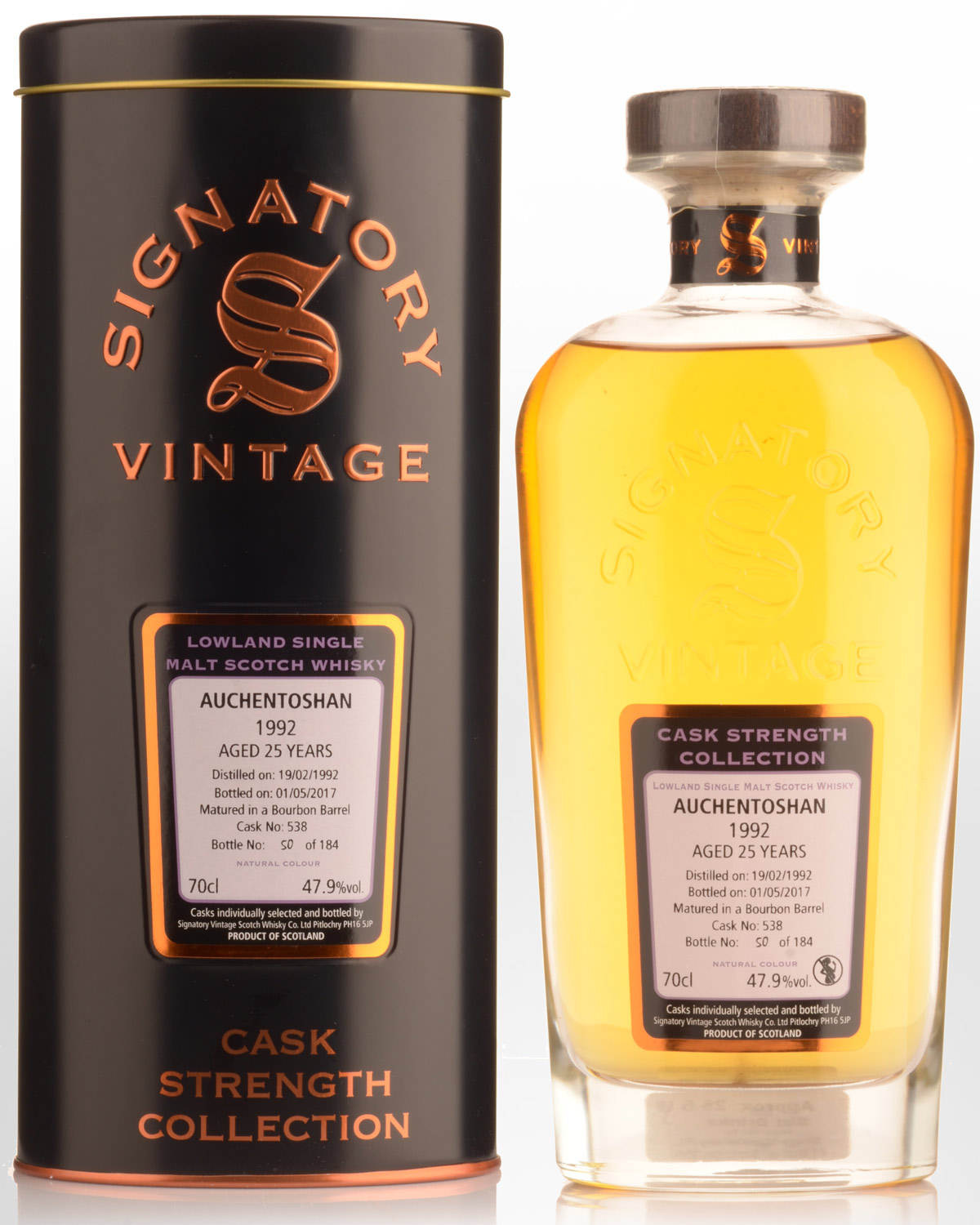 1992 Signatory Vintage Auchentoshan 25 Year Old Cask Strength Single Malt Scotch Whisky (700ml)
Note: The Signatory range often arrive in to our store suffering from minor damage in transit. This is out of our control. When we dispatch to you we will re-pack to avoid further damage in transit but you should allow for possible dents and scratches to the metal tins.
Another serious age statement from what is one of only three remaining Lowland distilleries (the others are Bladnoch and Glenkinchie). Owned by Beam-Suntory, part of this distillery's fame stems from the fact that it's the only operation in Scotland practising triple distillation for its entire range. Since around 2008, that range has expanded considerably with a new contemporary presentation. It's a move that's paid dividends. Sales have boomed in the last decade with a 320% increase in volumes placing Auchentoshan in the top 20 of most purchased singles. Independents like this middle-ager remain relatively uncommon. Emptied from a single Bourbon barrel in 2017 with an outturn of 184 bottles. 47.9% Alc./Vol. Non chill filtered.