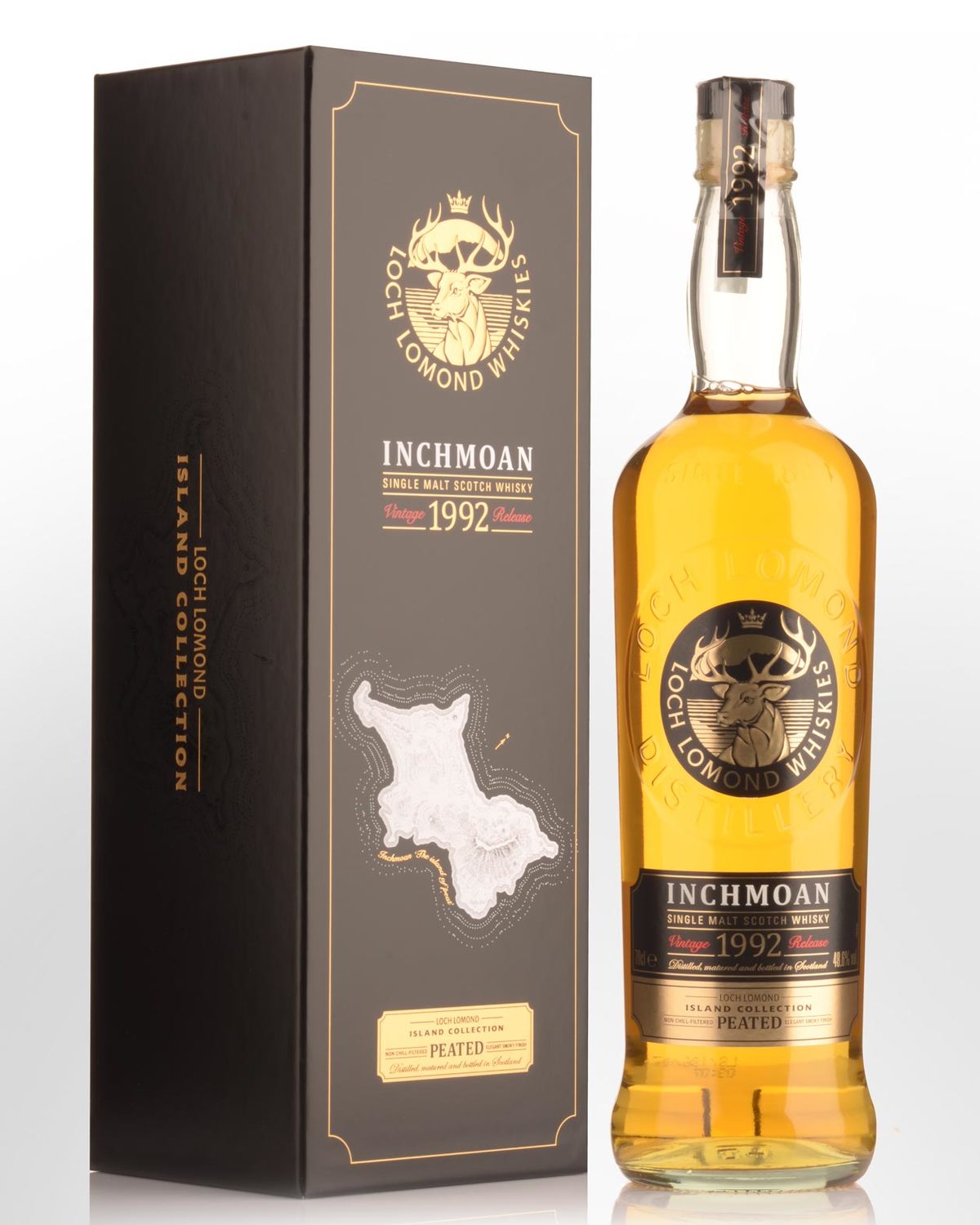 1992 Loch Lomond Island Collection Inchmoan Peated Single Malt Scotch Whisky (700ml)
"A true Loch Lomond classic." 95 points - Jim Murray.
This should be a bit of a beast... A vintage dated release forming part of the distillery's 'Island Collection'. It took 25 years to get this smokey alter ego to an approachable 48.6%. Matured in ex-bourbon barrels and peated to a whopping 50ppm, the majority of the liquid here comes from the Inchmurrin stills on site at the distillery with the addition of some Loch Lomond pot still distillate for complexity. Hence, Inchmoan is more a unique style of distillate as opposed to a seperate distillery with a history. Non chill filtered.
Very limited stocks.
Other reviews...
I do believe I was at Loch Lomond Distillery in 1992 while they were producing the Inchmoan strand of their output. So to see it after all this time is astonishing. No less astonishing is the sheer excellence of the malt, which here is almost a cross between a light rye-recipe bourbon and a smokey island Scotch. This is a true Lock Lomond classic.
95 points
- Jim Murrays Whisky Bible 2020
...refreshing, dynamic and flavoursome. The peat shows its power more so on the palate especially towards the end of the experience and the dried bark finish. A sweet peat in essence with a touch of the coast but mostly sugar based, pineapple cubes, honey and peanuts. Toffee popcorn follows, orange zest, gorse and waxed lemon. The peat endures as the prolonged finale. This is such a great whisky that comes from a totally unexpected source – it's fantastic when this happens. Delicious juice. Far too easy to drink, appreciate and become lost within its delights.
9/10 points
- malt-review.com