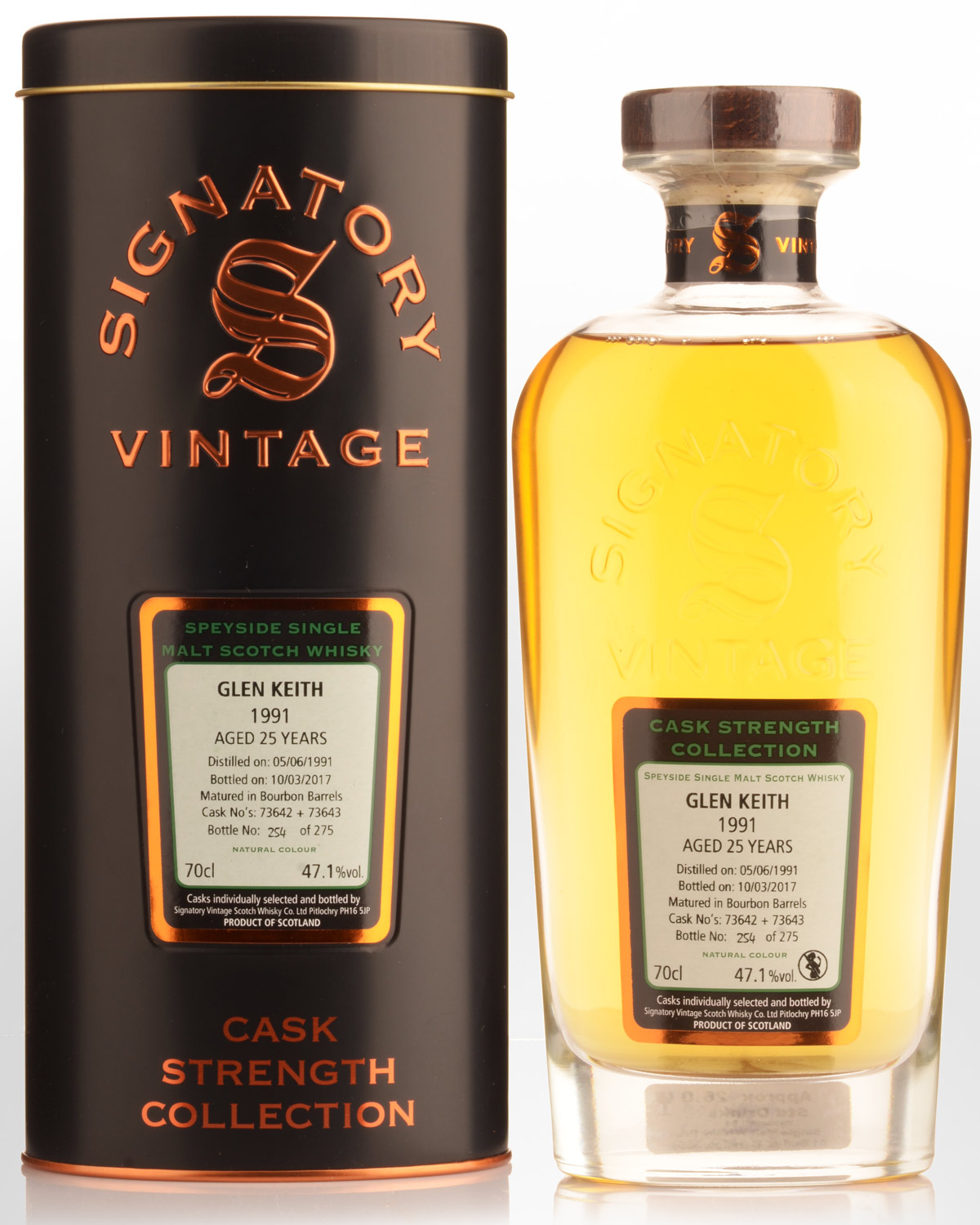 1991 Signatory Vintage Glen Keith 25 Year Old Cask Strength Single Malt Scotch Whisky (700ml)
Speyside, Highlands,
SCOTLAND
Note: The Signatory range often arrive in to our store suffering from minor damage in transit. This is out of our control. When we dispatch to you we will re-pack to avoid further damage in transit but you should allow for possible dents and scratches to the metal tins.
In over forty years of selling singles, less than a dozen Glen Keiths have landed on our shelves. Surprising, given that it's another Pernod-Ricard owned distillery, originally founded by Seagrams in 1957 as filler for their 100 Pipers blend. During its short life span, production has been erratic. Part of the cause was a slump in Scotch whisky consumption through the late 70s and early 1980s. Outturn at Glen Keith was conservative during this period until it was mothballed in 1999 and didn't start production again until 2013. That was after considerable refurbishments. Understandably, their inventory contains large gaps. Which is why finding a pre-renovation bottling from a reputable indie is something of a discovery. 275 bottles from a marriage of two Bourbon casks emptied in March 2017 make up this release. 47.1% Alc./Vol. Non chill filtered.