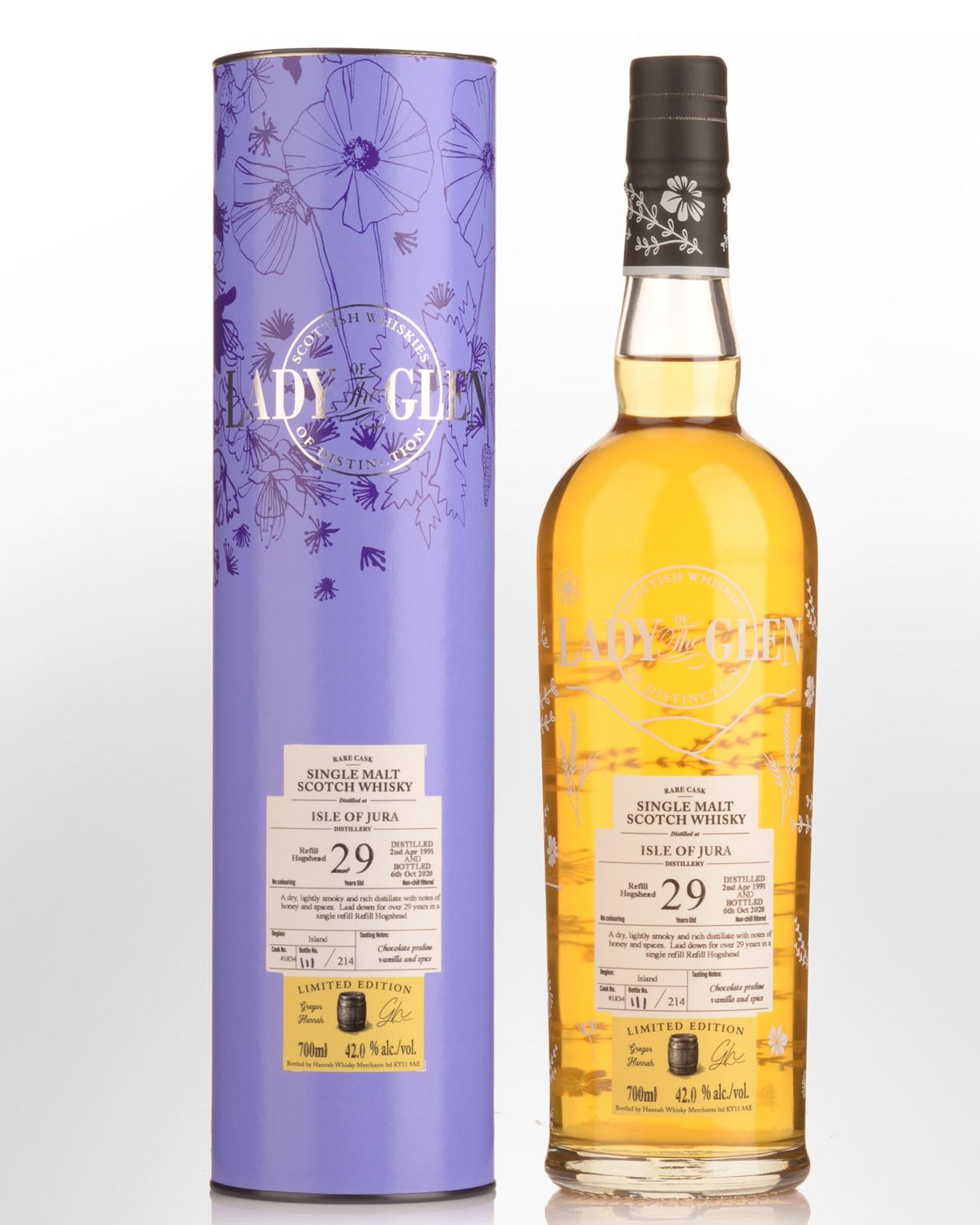 1991 Lady of the Glen Isle of Jura Single Cask #1834 29 Year Old Cask Strength Single Malt Scotch Whisky (700ml)
Tasting note: This is a sister cask (one year older) that follows from a twenty eight year old from our previous shipment. The two whiskies are similar, however the trace smokiness of cask #1857 has all but dissipated; you also sense that this has been rescued from oak-oblivion. Another year in cask wasn't going to improve it. The bouquet opens waxy, with old books and a floral-soft middle note of dried mango and citrus blossom. The style here is medium dry, very elegant and very feminine, hinting at mango and dried coconut ; a superb rush of nectarine fruitiness draws parallels to Hors d'Age Cognac. A rare and memorable experience of Jura in twilight. Frail and fading, yet undeniably beautiful. 214 bottles from a single refill hogshead. 42% Alc./Vol. Non chill filtered.
Notes from the bottlers... Chocolate, praline, vanilla and spice.