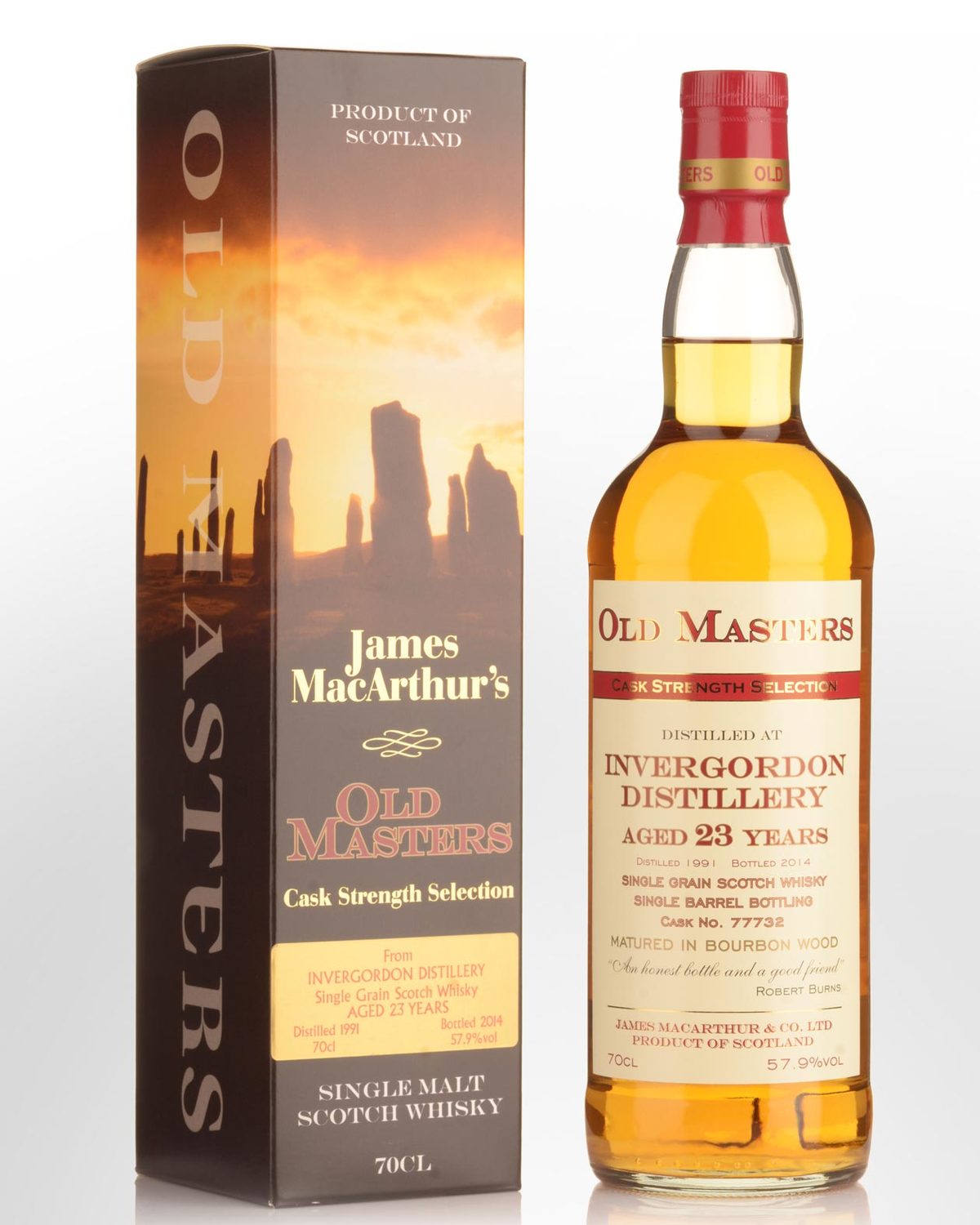 1991 James MacArthur's Invergordon 23 Year Old Old Masters Cask Strength Single Grain Scotch Whisky (700ml)
Uncut and unadulterated single cask grain.
Given the massive ABV and the way this handles water, it's like getting two bottles in one.

Invergordon is one of the big names in grain whisky in Scotland. Established in 1960, these days the plant produces top quality single grain for Whyte & Mackay. Indie bottlers, James MacArthur have sourced this all-natural expression, distilled in December 1991 and bottled in 2014 from a single Bourbon cask. Tasting note: Antique gold. Giddy wafts of alcohol require time to back off. Sweeter notes of creamy soda, caramel nib chocolate and vanilla fudge emerge through slightly bitter oak. Silky entry before the booming spices attack. Sweet cereal, peach and vanilla flavours gain momentum, creaming up the mid palate before a bittersweet, pepper-fuelled finish. Uncut, this packs quite a punch, but water brings it into balance, accenting creme brulee on the nose and fluffing up the palate beautifully while extending the length (add extra points to the score here!) It should please any one looking for a good introduction to single grains as well as value-seekers - given the massive ABV and the way this floats, it's like getting two bottles in one. Non chill filtered. 57.9% Alc./Vol.