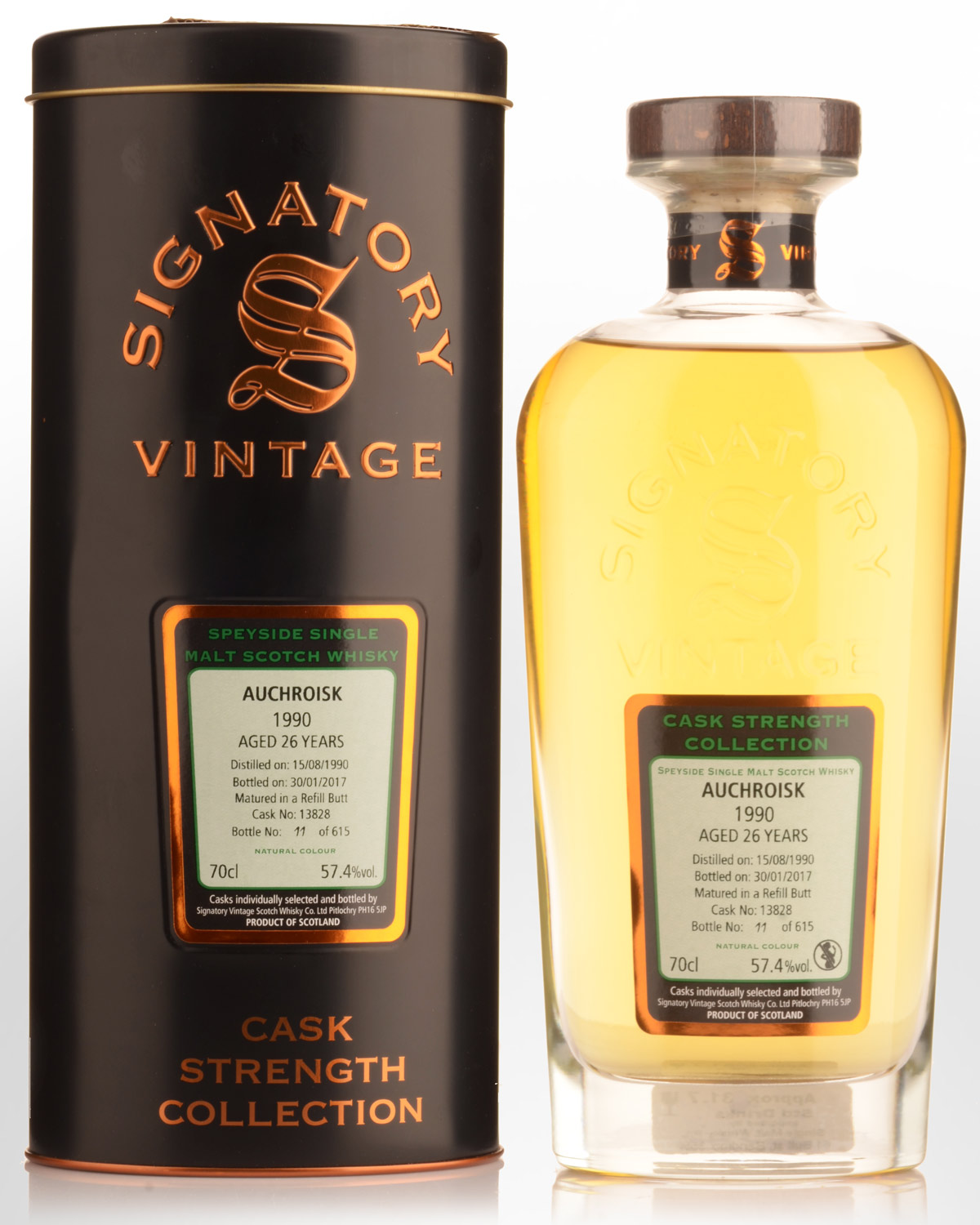 1990 Signatory Vintage Auchroisk 26 Year Old Cask Strength Single Malt Scotch Whisky (700ml)
Speyside, Highlands,
SCOTLAND
Note: The Signatory range often arrive in to our store suffering from minor damage in transit. This is out of our control. When we dispatch to you we will re-pack to avoid further damage in transit but you should allow for possible dents and scratches to the metal tins.
In the early 1970s, companies were responding to growth by increasing production facilities to fill blends like J&B, which had become mega-brands. Auchroisk was one such operation that was completed in 1974. And while the style of distillate was deliberately varied to accommodate particular blends, general consensus places Auchroisk in the nutty / malty spectrum, achieved via cloudy worts and relatively fast ferments. The first official bottling appeared in 1978. Today it's owned by Diageo who sometimes market it under the Singleton label. Bottled all natural in 2017 at a whopping 57.4%, expect this Signatory edition to be one of the punchier expressions to date. 615 bottles from a refill butt. Non chill filtered.