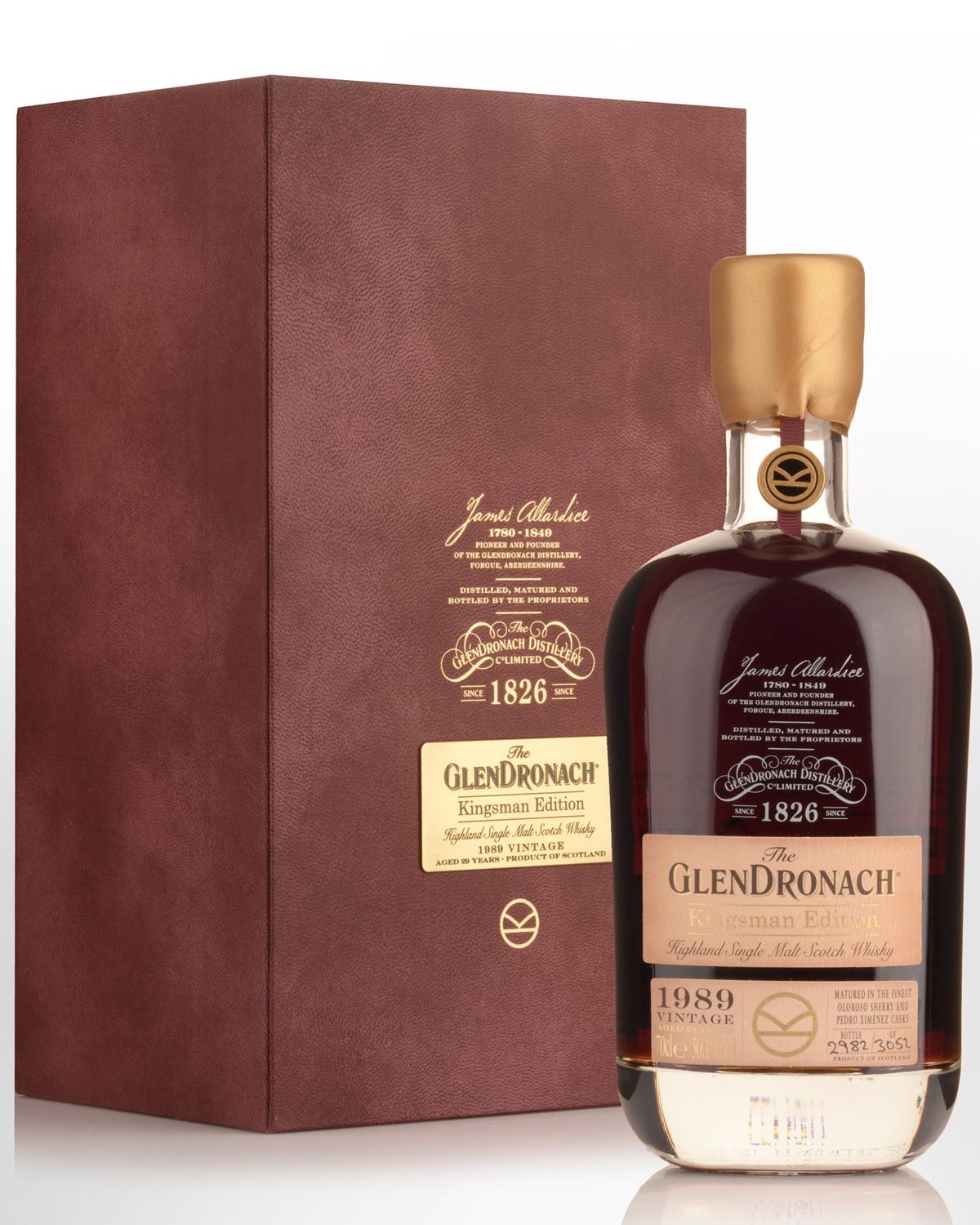 1989 Glendronach Kingsman Edition 29 Year Old Single Malt Scotch Whisky (700ml)
Speyside, Highlands,
SCOTLAND
Collectors will be keen to get their hands on Glendronach's new Kingsman release. Black as tea and bottled at 50.1% ABV, it's composed of six barrels, all distilled in 1989. Initially matured in Oloroso Sherry casks followed by a final maturation in Pedro Ximénez casks from Spain, Master Distiller, Rachel Barrie comments: "I have selected casks of the most exceptional character... with smoldering aromas of dark fruits and sherry-soaked walnuts, vintage leather and cedar wood. On the palate, dense autumn fruits meld with date, fig and treacle, before rolling into black winter truffle and cocoa. In the exceptionally long finish, notes of blackberry, tobacco leaf and date oil conclude the rich tasting experience." The 1989 vintage was inspired by the oldest whisky housed in the GlenDronach Distillery, a 29-year-old bottled in 1913, prior to the First World War. According to the distillery, three friends had each purchased a bottle before leaving for war, pledging to open them together on their return. However, only one of them returned home. The bottle remains unopened and was gifted to the distillery. The new Kingsman movie 'The King's Man', is based in World War I. 3,052 bottles of the 1989 edition have been released world wide with Australia receiving a tiny allocation. Each bottle features the signatures of Barrie and the film's director Matthew Vaughn.