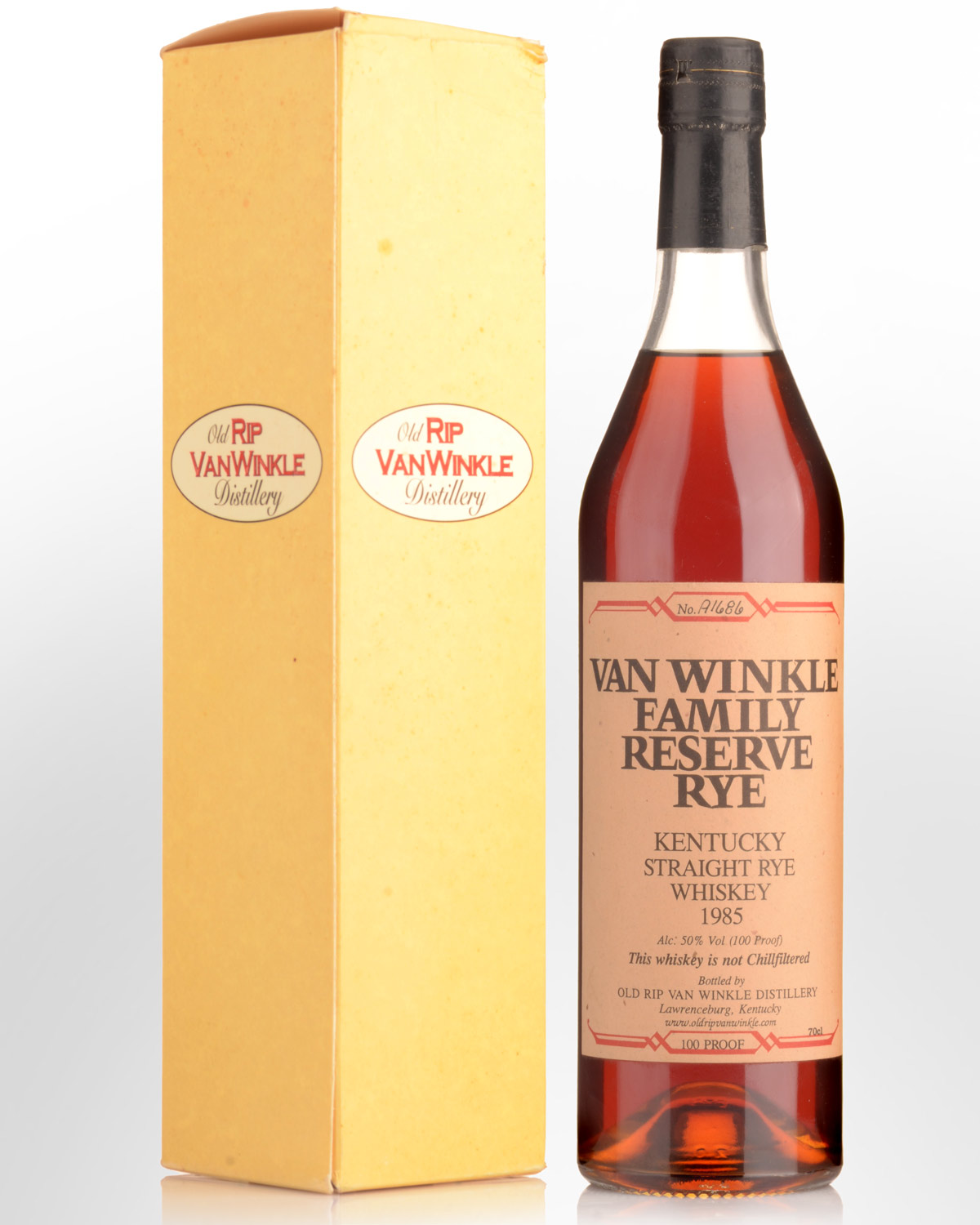 1985 Van Winkle Family Reserve Straight Rye Whiskey (700ml)
Note: there's some bruising and indentations to the presentation box. Overall very good to excellent condition. One only from a private collection.
There are several rumours circulating around this very rare and collectible bottle. One of them reports that Julian Van Winkle claimed it to be the best or one of the best ryes he ever bottled. In his words, "it was about the best rye we put out". Distilled in 1985 from a mashbill of 38% corn, 51% rye and 11% malted barley, it was bottled in 2001 as denoted by the 'A' in the lot/bottle number, meaning it's actually 15 years old, as opposed to thirteen, as has been the case for subsequent releases.
Bottled by Julian Van Winkle III at Old Commonwealth distillery in Lawrenceburg, unlike later editions of Van Winkle Family Reserve, this was released at 100 proof and (importantly) unchillfiltered. According to one source, Julian also confirmed "...this un-chillfiltered version was an experiment for the European market at the request of a French customer" and further notes "...this release does have some flavour lost in the regular chill filtered version."
Finally, this whiskey is presumed to have been distilled at Medley in Owensboro, with Cream of Kentucky rye from Bernheim blended through it (more recent bottlings probably contain whiskey distilled at Buffalo Trace). Still other sources suggest this is actually unblended Medley distillate (the Medley family has a long history of bourbon distillation going back eight generations).
Other reviews... A supremely improbable rye that has managed to retain a zesty freshness over 15 Summers. Brilliant. 91 points - Jim Murray's Whisky Bible 2008