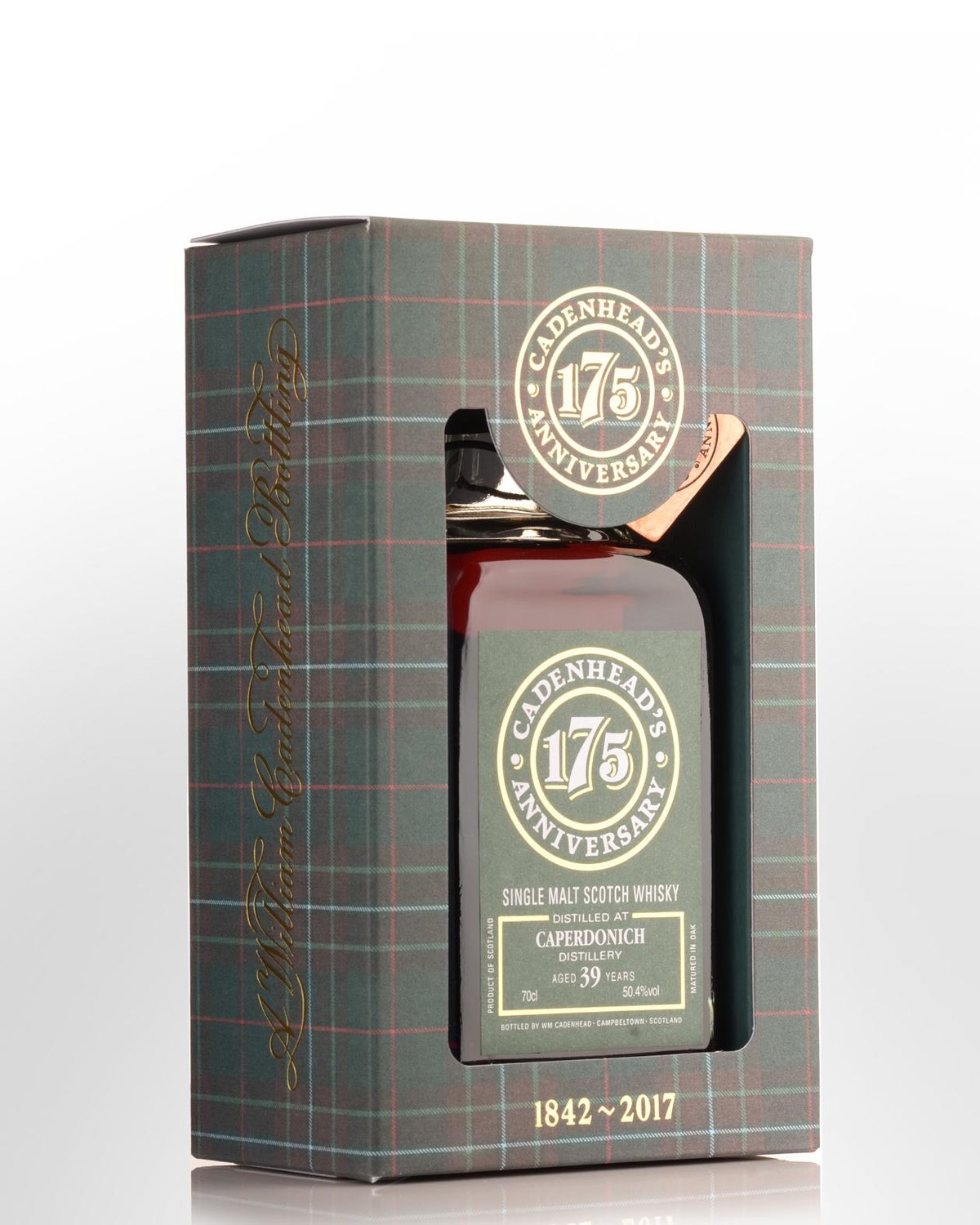 1977 Cadenheads 175th Anniversary Caperdonich 39 Year Old Cask Strength Single Malt Scotch Whisky (700ml)
Speyside, Highlands,
SCOTLAND
Wow! An amazing price for such an ancient whisky from this now demolished distillery. Being fully sherry matured certainly caught our attention. One butt yielded 462 bottles at 50.4% Alc./Vol. If it seems like a crazy price for a malt with these credentials, it probably is. Less than a handful available with several already pre-sold. A genuine collector's opportunity. Cadenheads describe it as "...thick & chewy sherry with toffee, raisin butter, brown sugar and coffee creams". Writing about Caperdonich in his Whisky Bible, Jim Murray comments "A distillery that can't live day to day because the general spirit is so average, can, in the right conditions, offer one of the greatest whisky experiences on Earth. Such is the beauty – and tragedy – of whisky." The Caperdonich Distillery which sits adjacent to Glen Grant Distillery in Morayshire, Speyside, shares a chequered history with many other distilleries in Scotland. It was built in the 1890's to capitalise on the whisky sales boom of the era, only to be forced into bankruptcy following the collapse of Scotland's largest whisky buyer, Pattison Elder and Co, soon after. Caperdonich remained silent until the mid 1960's when it was purchased by Glenlivet Distillers and began producing whiskies destined for blends. In 1977 the distillery was taken over by Seagram's and continued to produce for blends, mainly Chivas Regal. It was finally closed in 2002 following the purchase of Seagram's by Pernod Ricard. The distillery never actually bottled whisky under it's own label, however, rare single casks have been purchased then released by several independent bottlers.