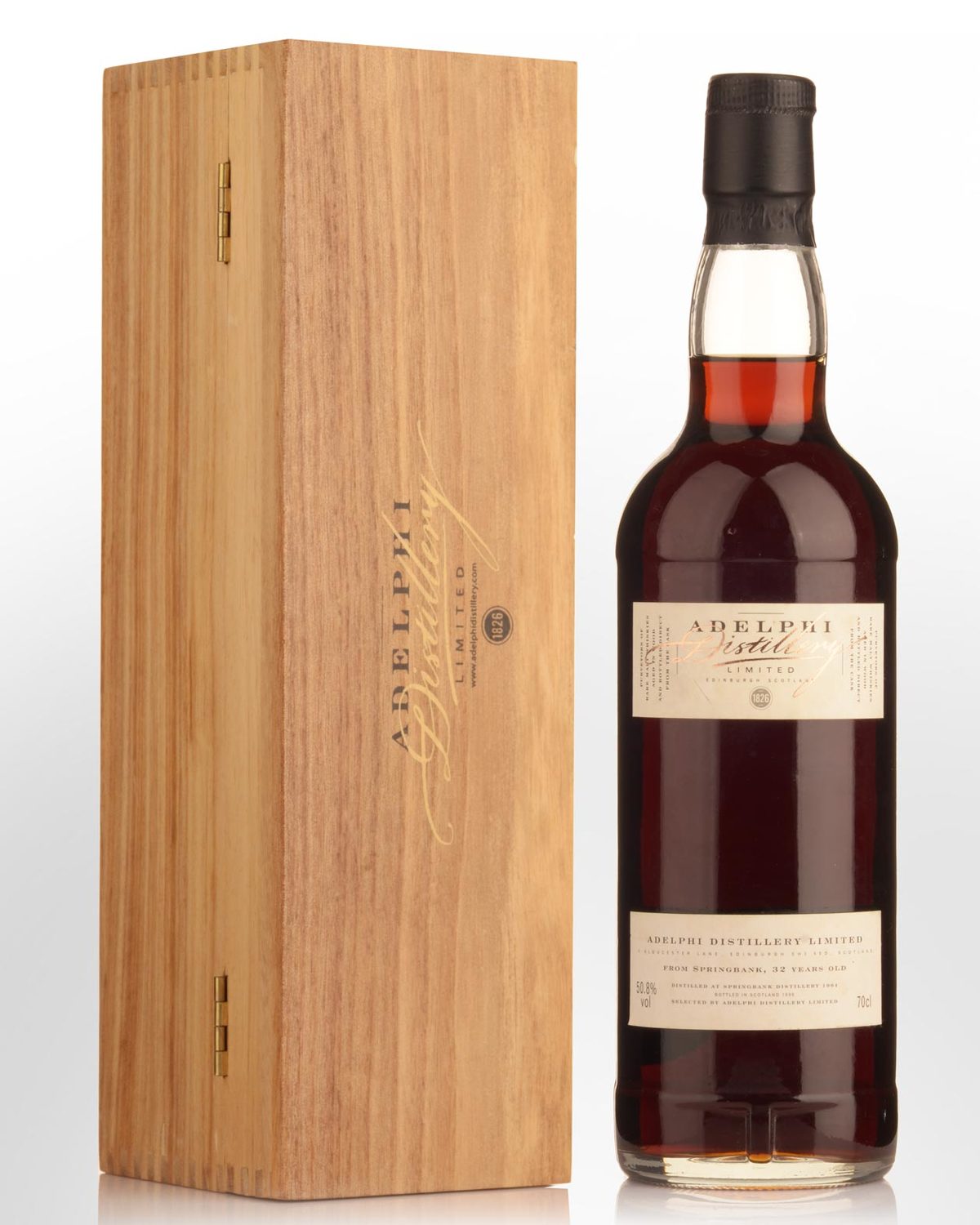 1964 Adelphi Springbank 32 Year Old Cask Strength Single Malt Scotch Whisky (700ml)
Springbank has become the darling of the secondary market. Older bottlings rarely surface. The colour on this one is breathtaking - it has to be a sherry cask but it's not stated on the label. Cask Strength, all natural and an extraordinary age statement, plus one of the deepest darkest malts we've ever seen... When you add Adelphi to the title you know you're onto something very special. Remember, these are arguably the new Macallans, so expect further long term upside. One only from a private collection. Bottled in 1996.
Collectors note: Some minor marking to the timber box and very minor lifting to the rear labels.