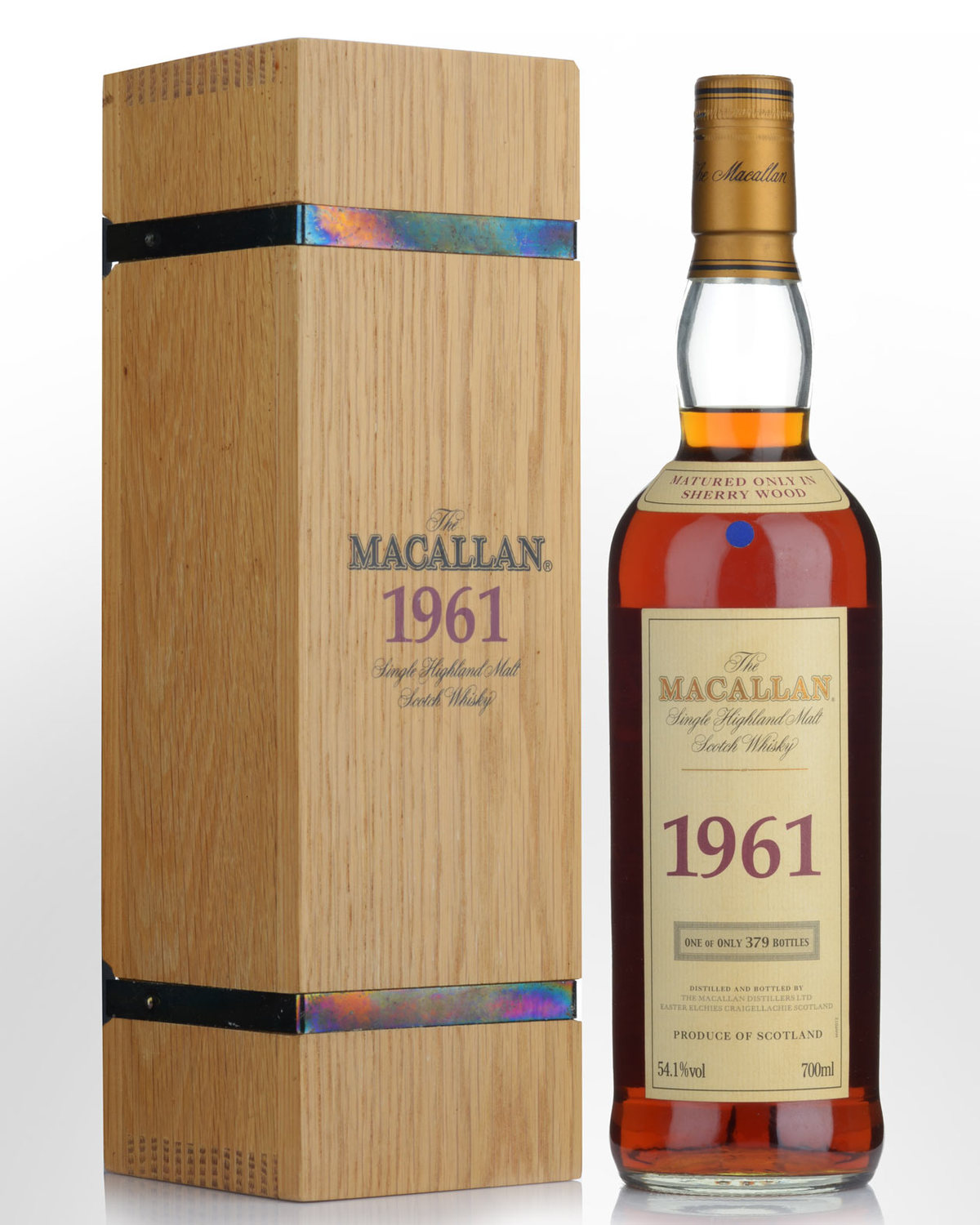 1961 The Macallan 40 Year Old Cask Strength Single Malt Scotch Whisky (700ml)
Through the passing years it is the Master Distillers pleasure to sample and assess Macallan's older reserves in order to select material that has reached the zenith of maturity. Only two hogsheads met the required quality threshold for this bottling which was distilled in March & April of 1961 and bottled 40 years later in 2001. Bottled at natural cask strength without chill filtration or artificial colouring, the character of this whisky has been shaped only by the passage of time. Given its age, it is not surprising that the "angels" have had their fair share, partaking in just over 48% of the spirit that was originally filled into the barrels. This left only 51% for humanities enjoyment! (That's a mere 379 standard bottles and 250 miniature bottles.) Interestingly, the two source barrels had quite different alcoholic strengths at the time of bottling, 58.5% alc./vol. & 48.2% alc/vol respectively. Apparently the latter cask was the angels preferred tipple!
Notes from Macallan... The nose is woody and floral with slight cinnamon spice balanced with high notes of lemon citrus. Apples and lemons emerge onto the palate with a light floral character followed by dried fruits. The finish is light vanilla toffee with a pleasant woody dryness. Long, rich aftertaste – slightly drying from the wood – with lemons and cinnamon spice. 54.1% alc./vol.